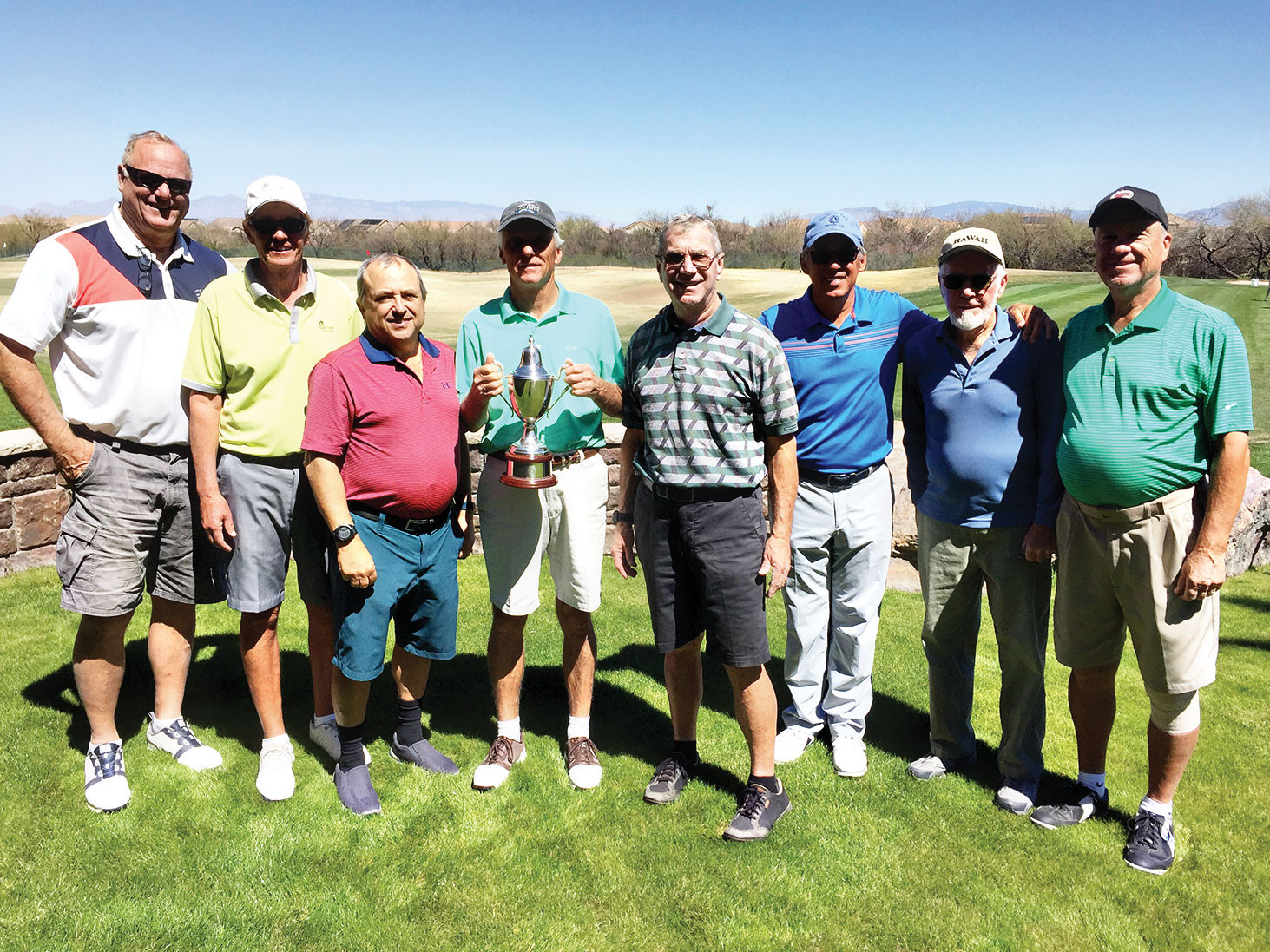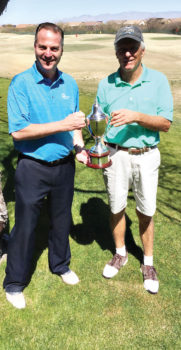 Tim Phillips
The Club Championships were played over a three-day period ending on March 20, 2018. This annual competition includes play from Gold tees, Silver tees and Copper tees. This is a gross score competition with the lowest score over three rounds the winner, except for the Copper Flight which is scored on a net score basis. The Club Champion must have played the Gold tees to qualify to be the overall winner.
Day two was moving day as high winds contributed to many scores in the 90s and positions shifted dramatically in several flights. Calmer weather made for a better contest on day three.
This year, the Club Champion is Bob Ford (gross score 230), winning for the ninth time at Quail Creek. Quite a record!
The following are the individual flight winners:
Gold Flight: 1st. Bob Larose (234), 2nd. Jeff Carmein (237), 3rd. Nick Kremer (247)
Silver Flight No. 1 – 1st. Stuart Minuskin (231), 2nd. Vance Gross (234), 3rd. Tim Toon (240)
Silver Flight No. 2 – 1st. Paul Schupmann (242), 2nd. Paul Simpson (245), 3rd. Greg Royer (247)
Silver Flight No. 3 – 1st. Martin Wibbenhorst (254), 2nd. John Sobal (259), 3rd. Bill Eckenbrecht (262)
Silver Flight No. 4 – 1st. Garry Richardson (250), 2nd. Allen Mitro (252), 3rd. Dick Johnson (254)
Silver Flight No. 5 – 1st. Dan Nelms (253), 2nd. Bill Hoppe (255), 3rd. David Ray (266)
Silver Flight No. 6 – 1st. Don LaCoste (259), 2nd. Tommy Murray (264)
Silver Flight No. 7 – 1st. Jim Hart (273), 2nd. Gary Dyer (285)
Silver Flight No. 8 – 1st. Dick Conine (282), 2nd. Jerry Colbert (294)
Copper Flight – 1st. Ron Parle (net 200), 2nd. Jerry Bisping (net 212)
The Super Senior Champ representing the over 75 Age group was Paul Simpson (245) for the third time.
Congratulations to the winners in our major 2018 Club Championships event.