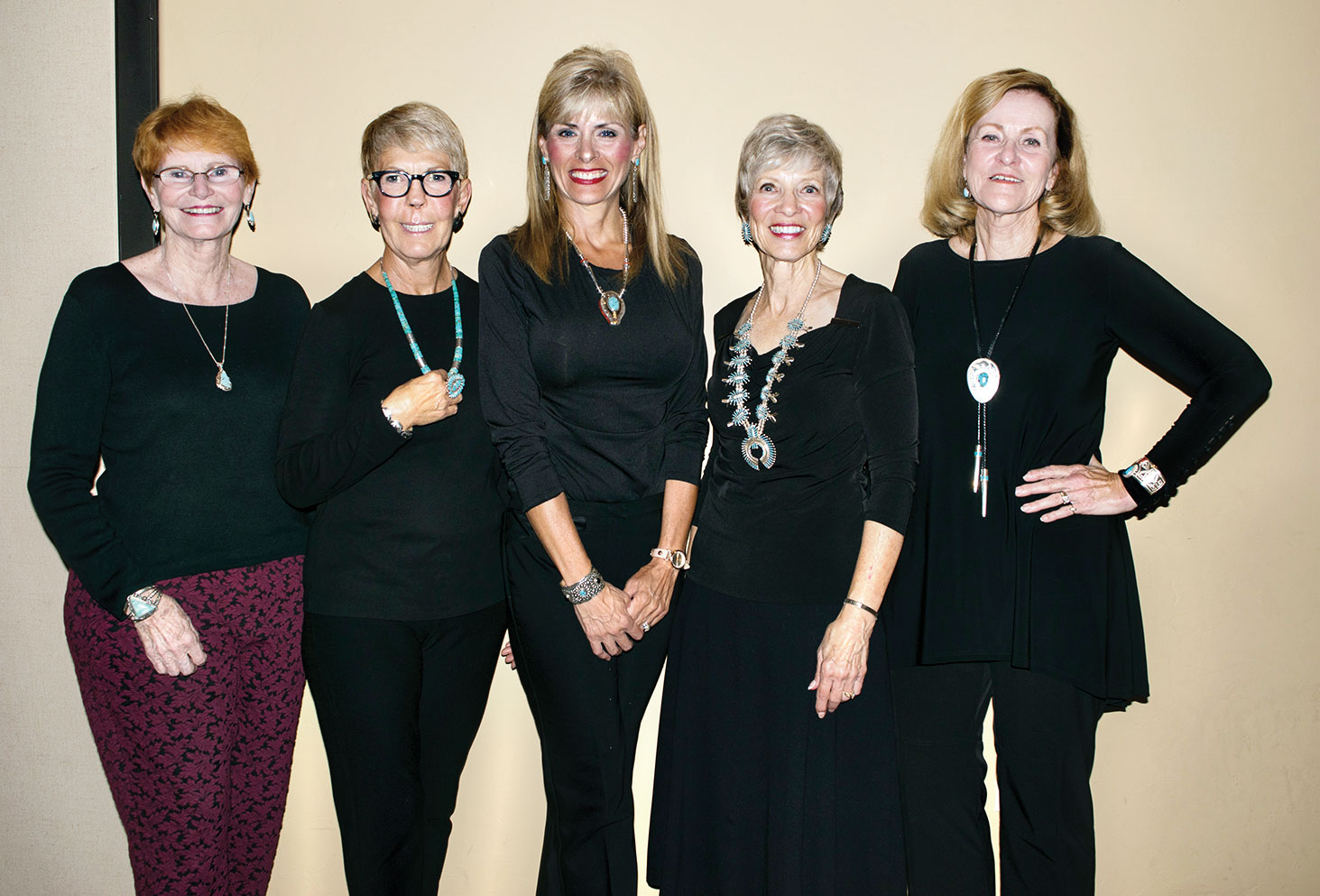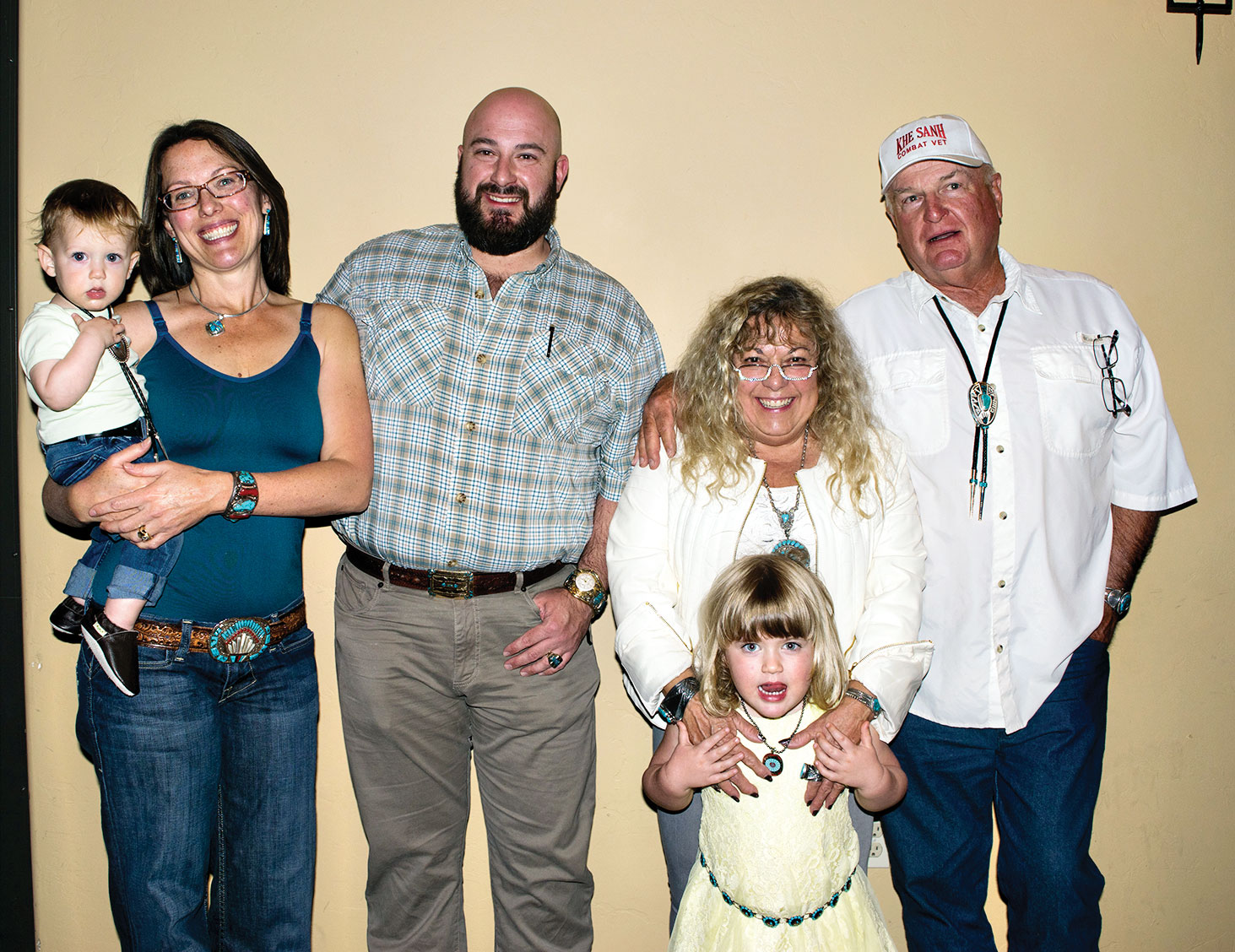 Jean Tittle, Kino Lecture Series Coordinator
Quail Creek's Kino Lecture series closed out their successful season with "American Turquoise: Collecting with Confidence" given by the three generation Winfield Family – former owners of the Lone Mountain Turquoise Mine in Nevada. Two hours prior to the lecture, Jason, Michelle and Robert Winfield gave private evaluations of residents' Native American jewelry, donating the $10 fees to TWOQC Scholarship Fund as well as donating a large portion of their honorarium back to the Scholarship Committee.
During the lecture, Jason's wife, Barbara, a trained geologist, narrated a PowerPoint presentation explaining the history of turquoise, its formation, chemical makeup and the various kinds of turquoise available to collectors. Patriarch, Robert Winfield, narrated a video created by Disney that showed his father, mother, two siblings and him living and mining for turquoise in Nevada at the Lone Mountain Mine originally purchased by his father Menless.
Jason, a classically trained opera singer and current owner of the Lone Mountain Turquoise Company in Tubac, shared his knowledge of the values of various turquoise from American mines. Lone Mountain Turquoise is currently the second most valuable and collectable American Turquoise. Jason also brought five different types of Native American turquoise jewelry which were modeled by Quail Creek ladies from the Education Committee and the Scholarship Committee as well as by Jason and Barbara's adorable children – three-year-old Annie Rose and nine-month-old Dale Robert. The audience loved it!
Plans are underway for the 2018-19 Kino Lecture Series which will benefit TWOQC's Scholarship Fund. The Scholarship Committee gives two scholarships to senior girls at each of the Sahuarita High Schools as well as to Women in Transition wishing to further their education.
This year's three lectures raised $1800 for the fund. Many thanks to all those audience members who attended the lectures. See you next season.