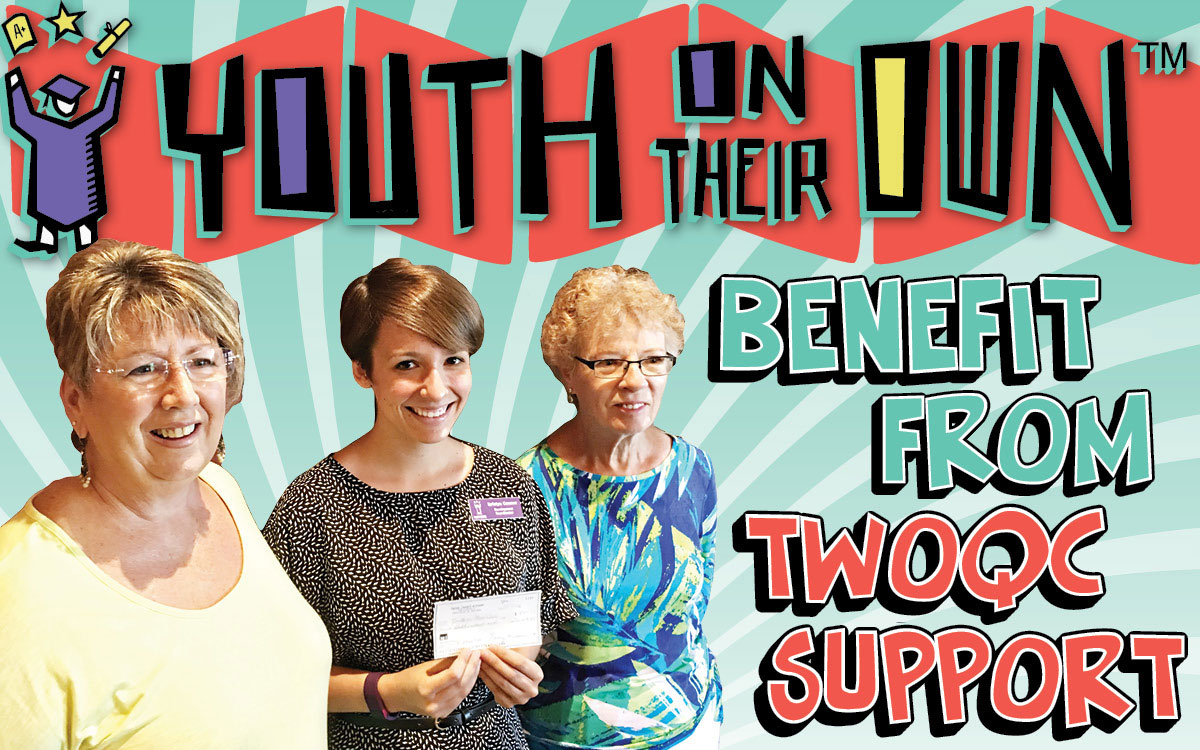 Diane Quinn
The Board of Directors of The Women of Quail Creek learned just how helpful its recent fundraising efforts will be to area youth during its July meeting. Kristyn Conner, Development Coordinator of Youth on Their Own (YOTO), told the Board that the 31 year old Tucson based organization helped over 1,600 youth during 2015. That number has increased over 300% in the past five years. Of the 1600 served, 15 were from the Sahuarita School District and nine were young women.
YOTO is a highly successful program designed to promote high school graduation of young people who lack a safe, stable night-time residence. As Kristyn explained, they are on their own through no fault of their own. Whether due to family emergency, abusive home environments, parental deportation or other factors, these young people find themselves with no consistent parental figure to provide support and guidance. YOTO becomes the answer for the lucky youth who have the desire to stay in school and work toward a stable future.
YOTO assists students by providing monthly stipends to those that meet program goals of staying in school, making good grades and providing monthly reports from teachers and staff to verify school performance. Students' basic human needs are addressed through on-site mini malls at each participating high school where students can get food, shampoos and personal care products they need. Each YOTO school site also provides guidance to participating students, providing stable adult input for struggling students.
A highly successful program, YOTO has a 92% graduation rate. Their new workforce readiness program is seeing 20% of graduates enter college and the remaining participants going directly into the workforce, the military or vocational training.
YOTO receives no Federal funding. The program is completely dependent upon private grants and donations. TWOQC presented YOTO with $500 for use in support of young women in the Sahuarita schools. The funds were raised through TWOQC's recent apron sales. For more information about Youth on Their Own, consult their website, yoto.org.