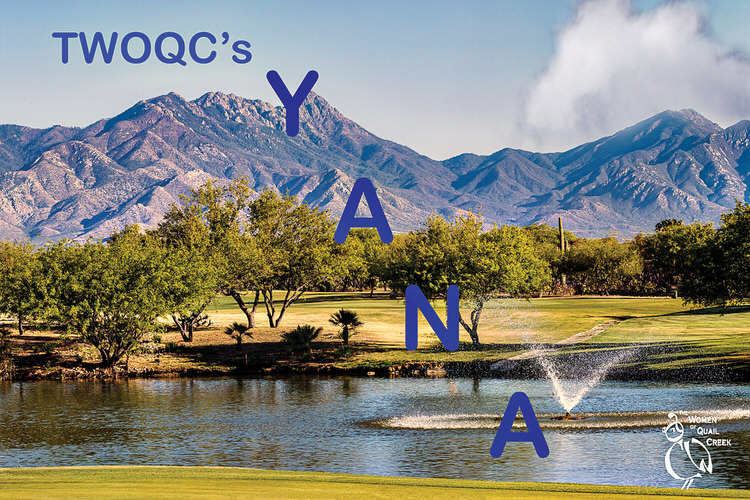 Bobbi Gordon
As 2022 comes to an end, YANA (You Are Not Alone) committee members Bobbi Gordon (chair), Gloria Bible, Laura Colbert, Kathy Fox, Lisa Johnson, Janice Messer, Toni Pastor, Patricia Quick, Julie Sherwood, and Clarice Sullivan hosted a Sweets for the Sweet Coffee, Cookies, and Caroling party for widows within Quail Creek.
Along with coffee and cookies, the women enjoyed singing Christmas carols with guitarist Brian Kahn. At the end of the party, guests received a cookie and candy gift bag to enjoy at home.
In November 2022, YANA got a new look with a new logo designed by Jim Burkstrand, and the name changed to TWOQC's YANA. YANA is a resource group, not a counseling group, so the YANA committee decided that a photo of the Santa Rita Mountains would represent something familiar to a QC widow, and the fountain, along with the overall view, would provide tranquility. Therefore, the widow would feel like she was home amongst friends and she was not alone.
To learn more about YANA or if you are a QC resident in need of information dealing with the loss of a loved one, please contact Bobbi Gordon at [email protected]