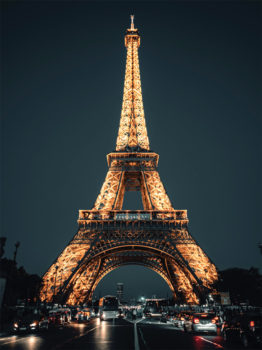 Cindy Mayron
The Women of Quail Creek (TWOQC) will present Ladies Night Out—A Travel Extravaganza on Monday, Nov. 11, at 6:30 p.m. in the Madera Ballroom. "Last year's event was a huge success and great fun, and member feedback was: 'Do it again!'," said Kathe Alves, TWOQC programs chair. This year's Ladies Night Out will be all about travel.
This event is open to TWOQC members only. This is a free event, but members must pre-register online at the womenqc.com. There will only be 200 reservations taken.
"We plan on twelve vendors offering information and maybe some great deals on travel from several travel companies. There will be cruise options, active, exotic, and expedition travel—as well as travel for women and solo travel," said Alves. "As of early September, these are the confirmed vendors: Bon Voyage Travel, REI, Ruby Jane Designs, Expedition/Exotic Travel (with Michael and Cheryl LeBaw), and Sensational Cruises Cyndy Gierada," Alves added.
"There will be great travel ideas, travel memories, raffles, and prizes. Eileen Sykora, TWOQC club photographer, will take us on a trip in her photo booth. I heard whispers of Paris," added Alves.
There will be at least one fashion show with models displaying travel clothing and an opportunity to meet a local designer who can help you get your 'cruise on' style.
Jeri Collins, one of our members who has 'lightly traveled the world,' will demonstrate how to pack well with 'less stuff,' which means more time for fun and less time maintaining it and carrying it on your trip.
Other demonstrations include how to take care of your skin while traveling by skin experts, and another presentation that will show how to stay safe and healthy by a world-traveling health expert.
Diane Quinn, another world traveler, will give tips on managing your precious travel photos, and there will be members' photo memories on display.
On the local front, we will present valuable information for getting in and out of Mexico. Our southern neighbor has great travel opportunities, so let's learn how to take advantage of them!
Sign up to become a TWOQC member to attend this event and other member-only upcoming events.