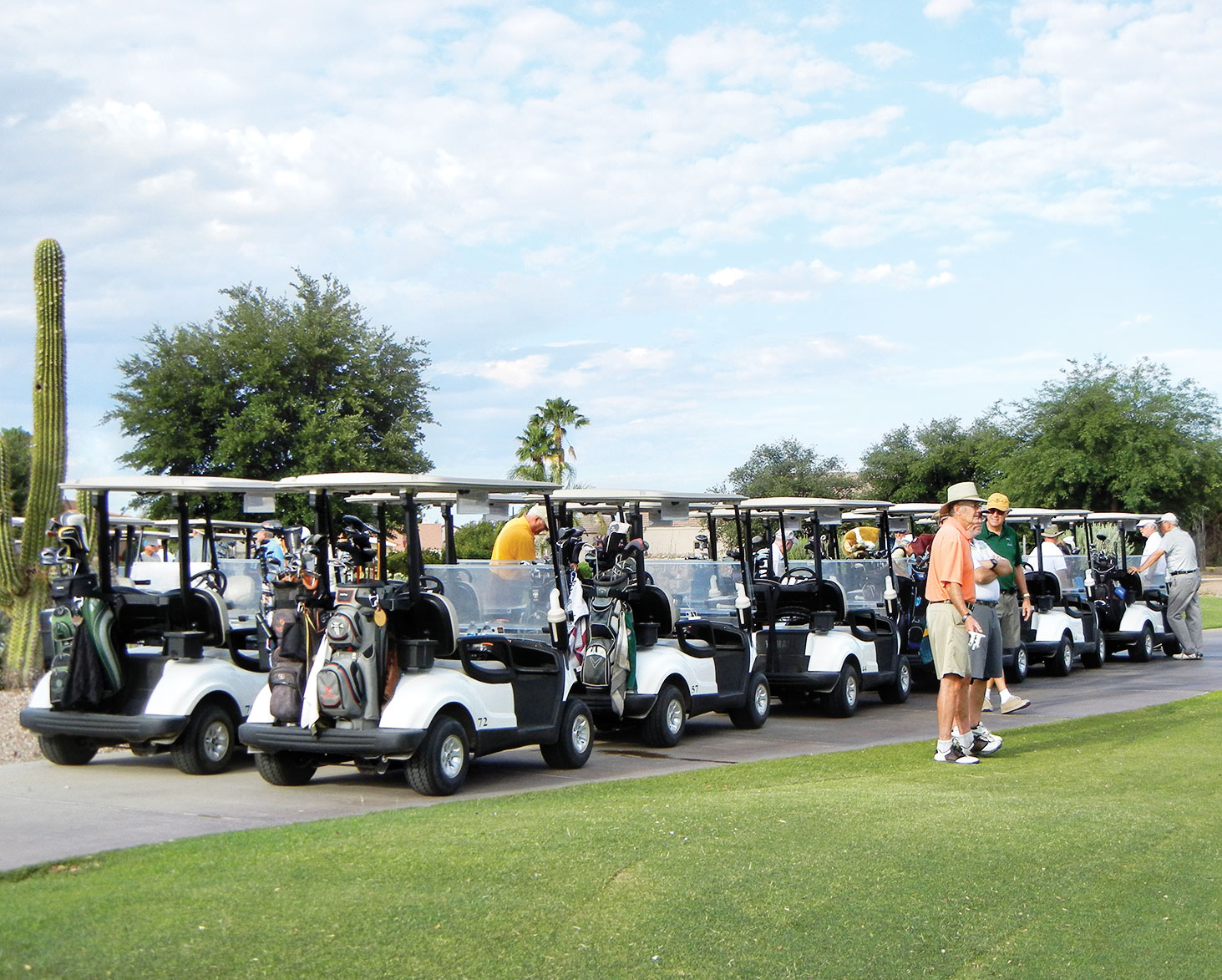 Wally Ueberschar
On Tuesday, June 28 fifty-two Desert Duffers from the Men's Nine Hole Golf League met at the Torres Blancas Golf Club for our Tuesday League round of golf. Our regular Tuesday golf event was cancelled due to maintenance on one of the courses by an outside firm.
Our Vice President Ed Pope got busy and secured a course close to home. Torres Blancas Pro Shop Staff were wonderful and had our shotgun out on time. We had a nice breeze in some spots, but still very hot. The course was in great shape and the greens were slow but true.
After our round of golf, about half the Duffers stopped at the Abrego Grill for lunch and refreshments. It was our way of saying thank you for hosting the Desert Duffers.
The Duffers would like to thank Ed Pope for organizing our outing on such short notice and having a wonderful time. Thank you, Ed.