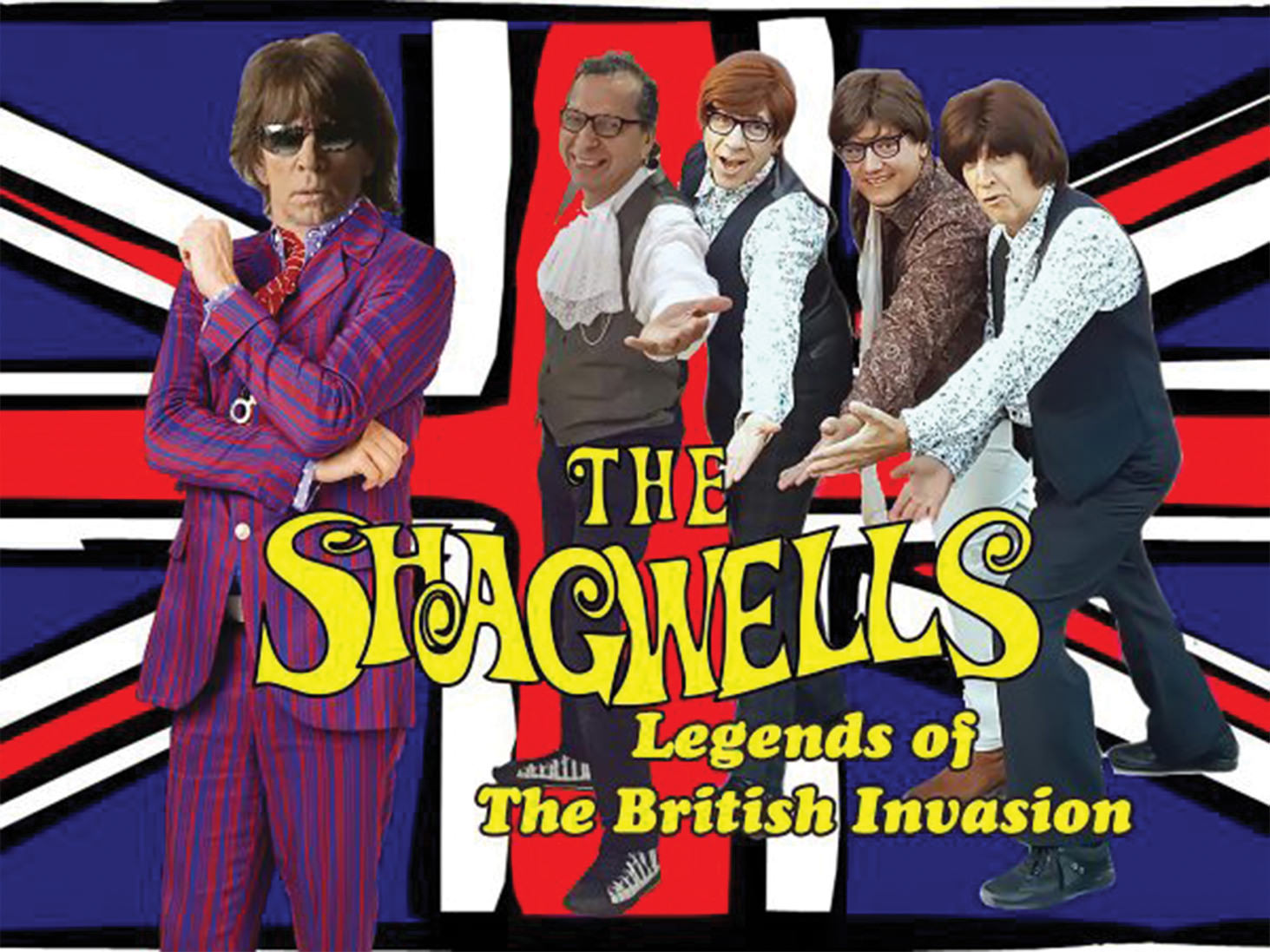 Nancy Planck, Member Services
The Shagwells are performing Friday, April 16, in the Madera Clubhouse Crystal Ballroom. The show is produced by TAD Management.
The Shagwells are the premier tribute to the British Rock Invasion of the early 60s and 70s.
Covering over seventy songs, you only have to see The Shagwells but once to be hooked! They will have you out of your seat, dancing and singing along to hit after hit and feeling like a teenager all over again. You'll be taken back in time as you listen to iconic hit songs by the greats, such as The Beatles, The Rolling Stones, The Zombies, The Hollies, The Yardbirds, The Dave Clark Five, The Kinks, The Moody Blues, The Animals, The Searchers, The Easybeats, The Who, Them, Procol Harum, Gerry and The Pacemakers, Herman's Hermits, Spencer Davis Group, and many more. The popularity of The Shagwells has grown by leaps and bounds. Be sure to "catch us if you can" when they come April 16!
Due to COVID guidelines, we will only be seating 50 patrons per show at six feet apart. We will have five rows of 10 seats across, grouping two seats together. Cloth face masks are required in the Madera Clubhouse at all times and during the performance!
Food and beverage will not be available for purchase. Please bring your own water, as water stations will not be available.
Watch the What's Happening for ticket sales information. Tickets will only be sold through Member Services (formerly Concierge Desk) at 520-393-5822. For questions, contact Nancy at 520-393-5822.
For a preview of the show, visit youtu.be/7ki67ZPBlps.