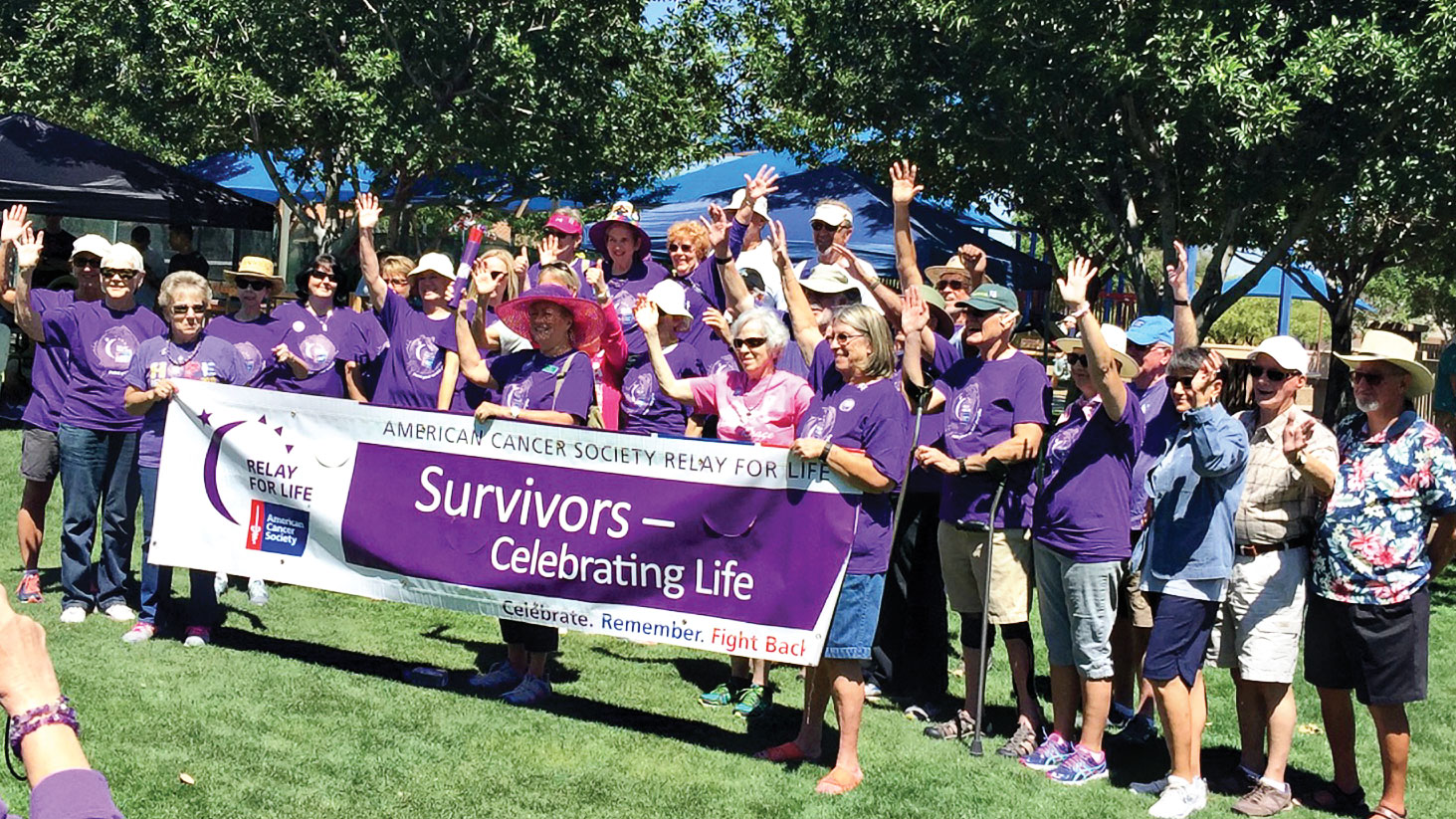 Virginia Hutcheson
Thank you, Quail Creek, for making it possible for the Quail Creek Fights Back Relay For Life team to donate a total of $141,452 to the American Cancer Society since 2010. Currently in Arizona there are five American Cancer Society funded research grants active in Arizona valued at $2,897,500. Four grantees at the Arizona Board of Regents, University of AZ and one grantee at St. Joseph's Hospital and Medical Center in Phoenix.
Thank you to an anonymous donor who donated $741 to help the 2018 Quail Creek team to raise an outstanding $30,000 total before August 31, 2018. This anonymous donor also supported the team through multiple garage sale donations, raffle basket donations, sponsorships and other monetary donations.
Since 2010 approximately 20 Quail Creek team members have worked diligently at each fundraising event to help the American Cancer Society provide patient programs and cancer research. The team has hosted a Casino Night, Challenge of the Sexes Putting event, Desert Hills Golf Tournament, annual Garage Sales and co-host luncheon/style shows with The Women of Quail Creek. The team has secured sponsorships, individual donations and make monetary donations. The Quail Creek team has been honored for being the top fundraising team at the Green Valley/Sahuarita Relay For Life event for the past seven years.
Volunteer for the November 10 Relay Garage Sale. Donate pre-priced ($.25 on up) saleable items and work, shop and eat at the event. All proceeds go to the 2019 Relay team's fundraising efforts to fund cancer research.
For more information about volunteering or joining the team, contact Team Captain, Ginny Hutcheson, at 520-906-0930. Go to cancer.org, 1-800-ACS-2345 or www.relayforlife.org/gvsahuarita for more Relay information.