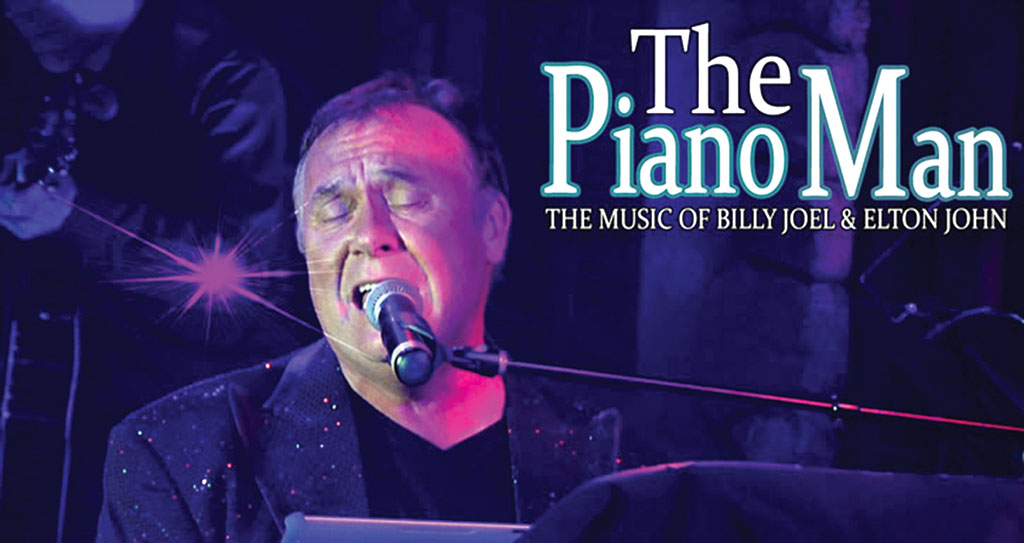 Terry Davies, The Piano Man, will present the music of Billy Joel and Elton John on Friday, March 18 at 7:00 p.m. in the Madera Clubhouse Crystal Ballroom; concert is 90 minutes with a 15 minute intermission; cash bar opens at 6:00 p.m. Ticket price is $25 per person.
Billy Joel and Elton John come to life in this multimedia tribute starring the alluring voice of the Piano Man himself, British entertainer Terry Davies. Backed by an extraordinary nine piece band, you'll be singing, dancing, laughing and crying as you experience the sights, sounds and amazing musical journeys of Billy and Elton – two of the most successful artists in the history of rock and roll. Their incredible catalogue of classic hits include Piano Man, New York State of Mind, Only The Good Die Young, My Life, Your Song, Daniel, Rocket Man, Candle In The Wind and many more.
Enjoy this experience—with The Piano Man!
Tickets available at the Concierge Desk. Call 520-393-5822 to order by phone. No refunds or exchanges (all sales final).