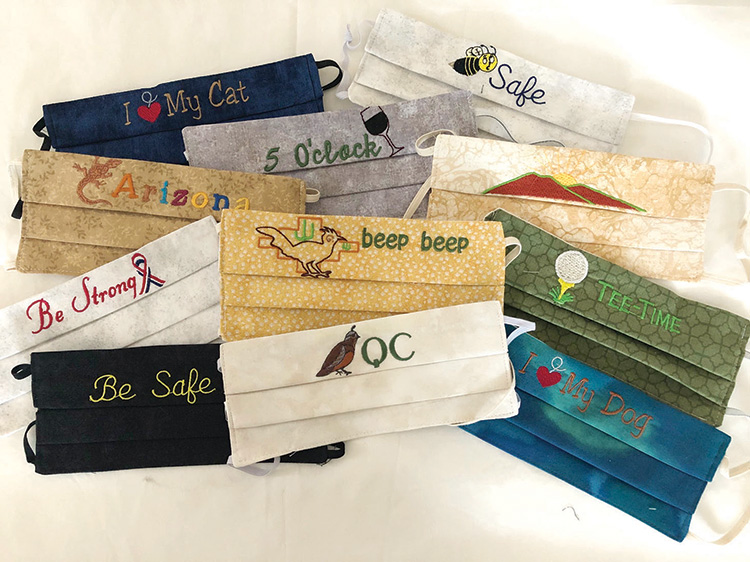 Diane Gordon
The Youth On Their Own (YOTO) Committee of The Women of Quail Creek is taking over the mask-making drive from the Military Baby Shower. They intend to supply masks to residents, family, and friends. Many of the volunteers cutting and sewing masks are the same ones who also made masks for the baby shower.
The monetary donations for the masks will go to YOTO to help support the students. These are middle and high school students, who, through no fault of their own, have no home. This year is a challenge for the students due to the COVID-19 virus. The YOTO board approved student stipend checks for the summer to assist them with their needs. To date, the team has made 750 masks. Of those, 289 are designer masks, and an additional 300 masks were donated to YOTO.
The current masks are designer masks that can put a smile on our faces. The masks are meant to protect us, but at the same time, add some light moments to our lives. The team constantly comes up with new designs and is currently working on masks for children. These may be needed when school resumes in the fall. Currently, there are 27 designer styles, standard masks, and elastic extensions available.
The designer mask catalog is available at womenqc.com/yoto-youth-on-their-own. Clicking on "Get Your Designer or Standard Face Mask" allows you to access the catalog of designs.
Stay safe!