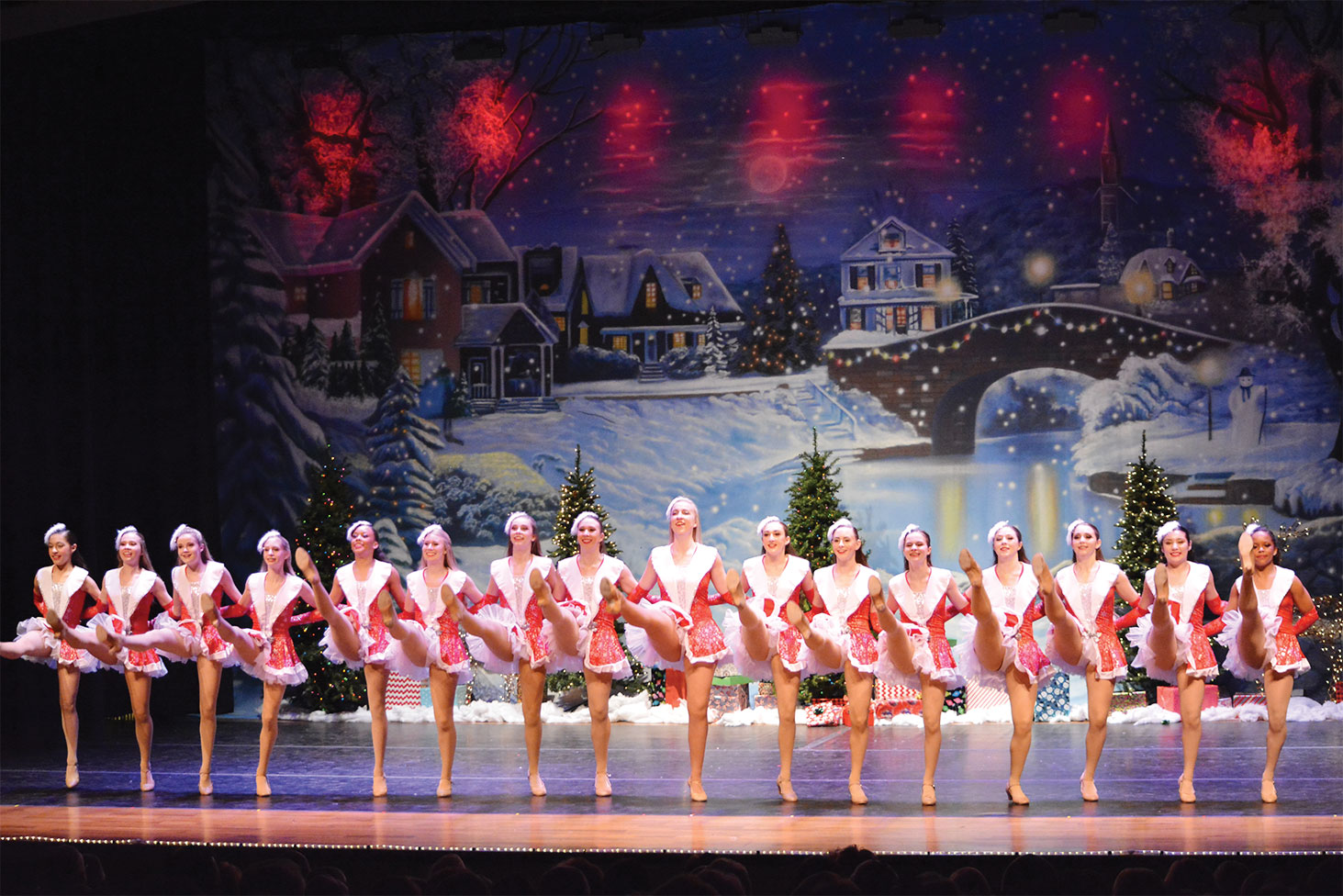 On Saturday, December 15 and Sunday, December 16 at the DVPAC, we can promise that it is "beginning to look a lot like Christmas" and Tucson Dance Academy is making a habit of doing that in the SaddleBrooke community! Founded in 2008 by Tammy and Tom Booth, TDA has grown, not only with its number of students and professional performances, but also in its dedication to helping young people become better dancers, performers and people.
The story began when Director Tammy Manville Booth was born here in Arizona. Her dad, Don Manville (of West Tucson's Manville Road fame) and her mother, Wanda Manville (owner and director of Tempe Dance Academy for over 60 years!) gave birth to a talented baby girl who, by the late 1970s, had become the number one gymnast in the United States and number seven in the world! Later she moved to Los Angeles and appeared in movies, commercials and also as a Rockette, giving Tammy some big-time professional holiday show experience. In 1989, she, her mother and husband Tom, founded the Spirit of Christmas and it blossomed into a holiday must-see show in the Phoenix area. Ten years ago, Tom and Tammy wanted to return to their Tucson roots and they did so, and almost immediately they founded the Tucson version of TDA and quickly thereafter, Tucson's own Spirit of Christmas holiday show. In this, its tenth year, Spirit is exclusively showing at the DesertView Performing Arts Center, giving this special show a home in the beautiful community of SaddleBrooke.
This year's performance is a mix of "Bing Crosby and the Angel Gabriel." The show will feature Santa, Rudolph, Frosty and the "Tucson Rockettes," but Tammy and Tom feel strongly that the spiritual dimension of Christmas also be honored in an artistic way. There are some emotionally moving and unifying performances by the cast of over 100 dancers and singers, including a mix of professional performers and up and coming talent as well. Tucson Dance Academy uses stunning backdrops, props and this show is something that the "old pueblo" can be proud of. In that regard, this past summer their hard work paid off with national recognition. Participating in one of the most prestigious dance competitions in the country (Dance Masters of America), Tucson's TDA claimed the top awards in both the younger and older dance divisions: double national champions for these talented and hard-working kids. TDA's motto? "Work hard and stay humble," and that hard work and humility will be evident to those lucky enough to get a seat to this year's Spirit of Christmas performances at DVPAC on December 15 (2:30 p.m. and 7:00 p.m.) and December 16 (2:30 p.m.). In SaddleBrooke this year, regardless of whatever weather December may bring, it's beginning to look a lot like (The Spirit of…) Christmas!