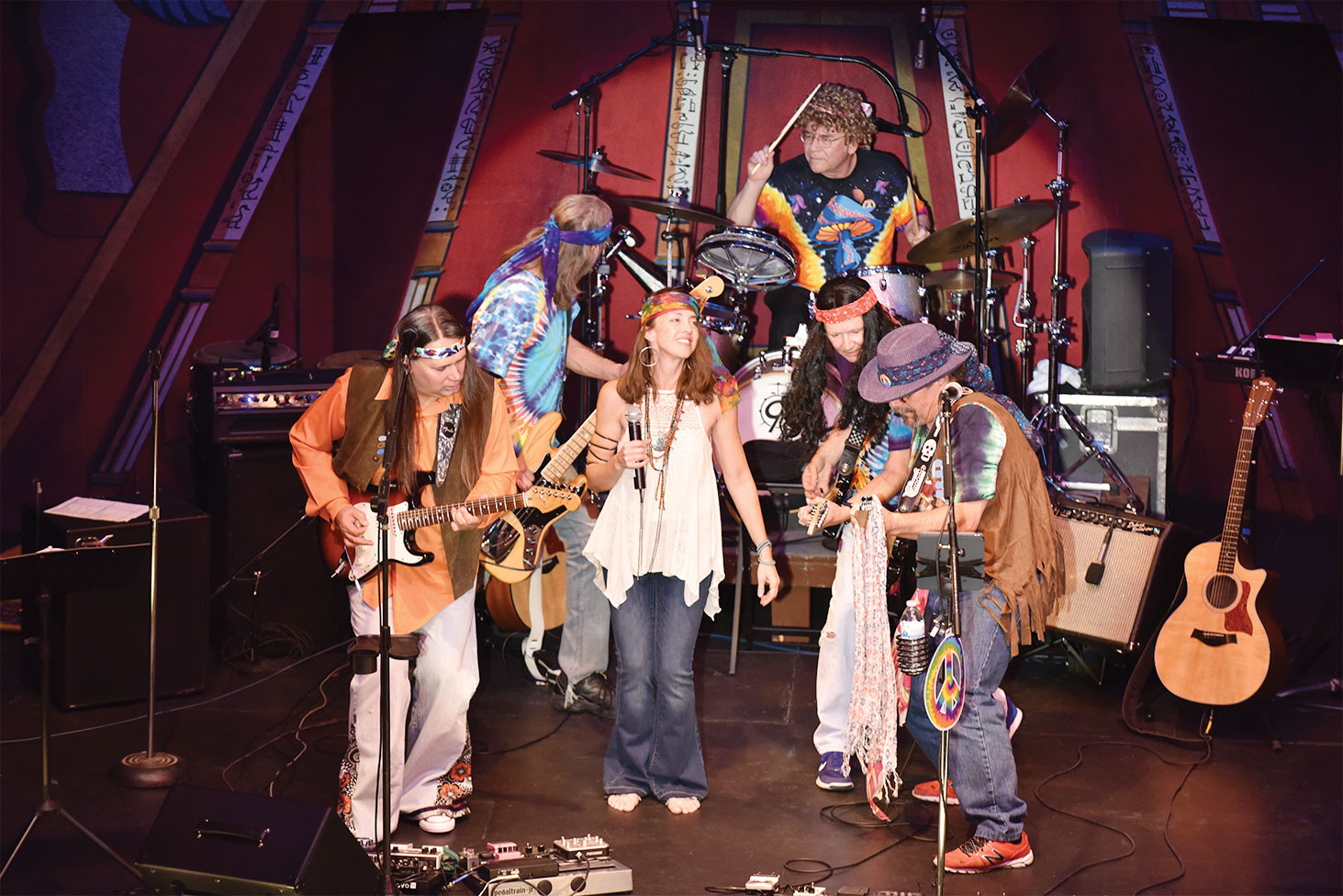 Quail Creek Celebrates Woodstock's 50th Anniversary with the Return to Woodstock Tribute Show. The show will be on Friday, August 30, 2019. A cash bar will be available at 6:00 p.m. with showtime at 7:00 p.m. in the Madera Clubhouse Crystal Ballroom. Tickets are $27.
This is a Walker Foard Concerts Production featuring players from Five Way Street.
From a dairy farm in upstate New York to Tucson's Own Gaslight Theater and Gaslight Music Hall, the Tribute Show allows you to re-live three days of peace and love in just two hit-filled hours!
Watch authentic performances of the biggest and most iconic songs from the Woodstock event! Jimi-Hendrix, Jefferson Airplane, Arlo Guthrie, Janis Joplin, Sha Na Na, Crosby Stills and Nash, CCR and more! Plus we'll give you some background about the artists and songs!
Just to make sure you're in the mood, the players are dressed in true Woodstock style and fashion, complete with bell-bottoms, beads and headbands!
Return to Woodstock is performed with a little help from your friends Allan Bartlett, Fred Coy, Walker Foard, Joe Murphy, Mike Serres and Mindy Rondstadt. Let them transport you to an incredible era of music, peace and love!
Less rain, mud and better bathrooms guaranteed!
All sales are final; no refunds or exchanges.
Tickets are available at Quailcreek.ShoWare.com, at the Madera Clubhouse Concierge Desk or call 520-393-5822.