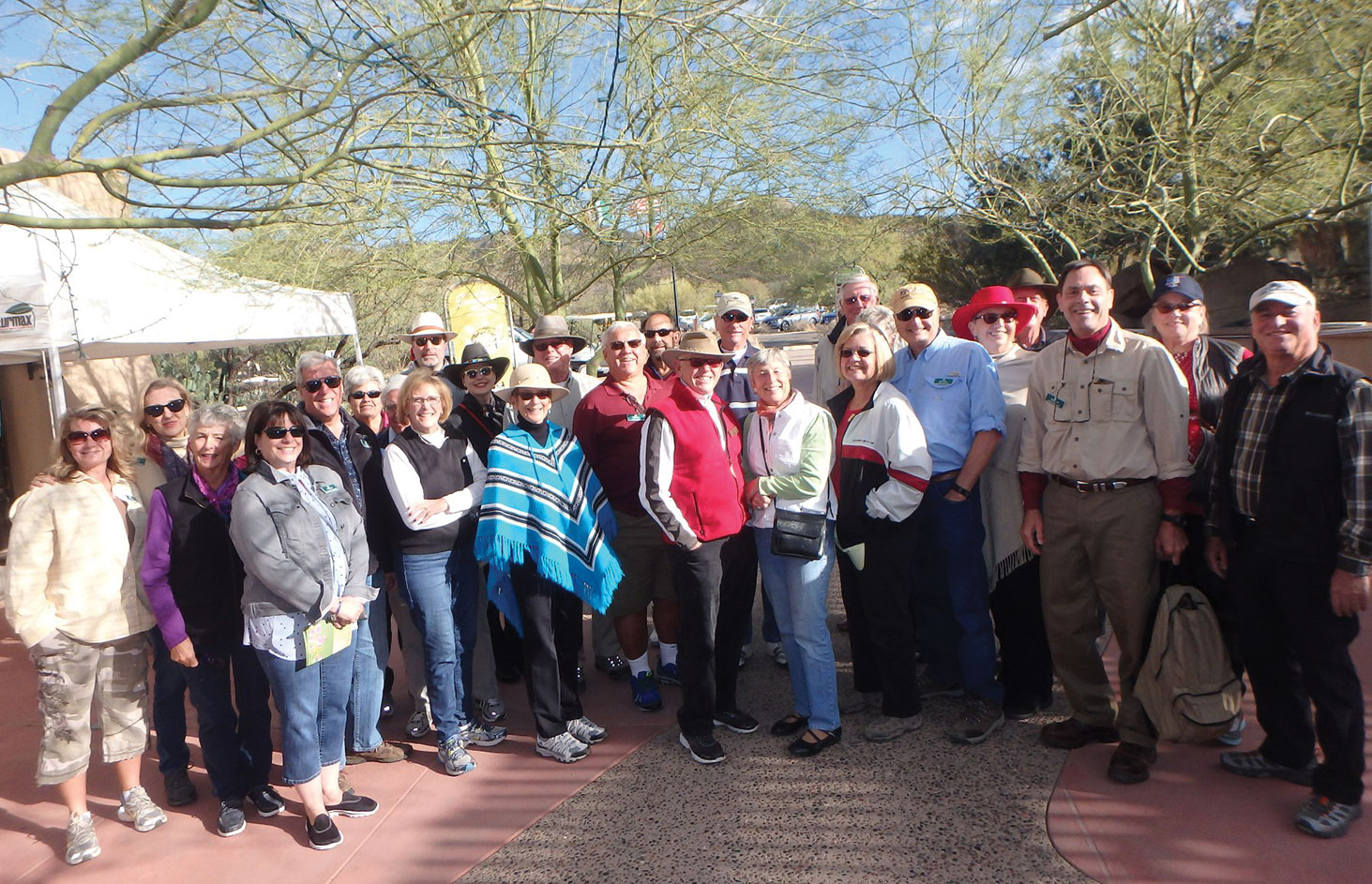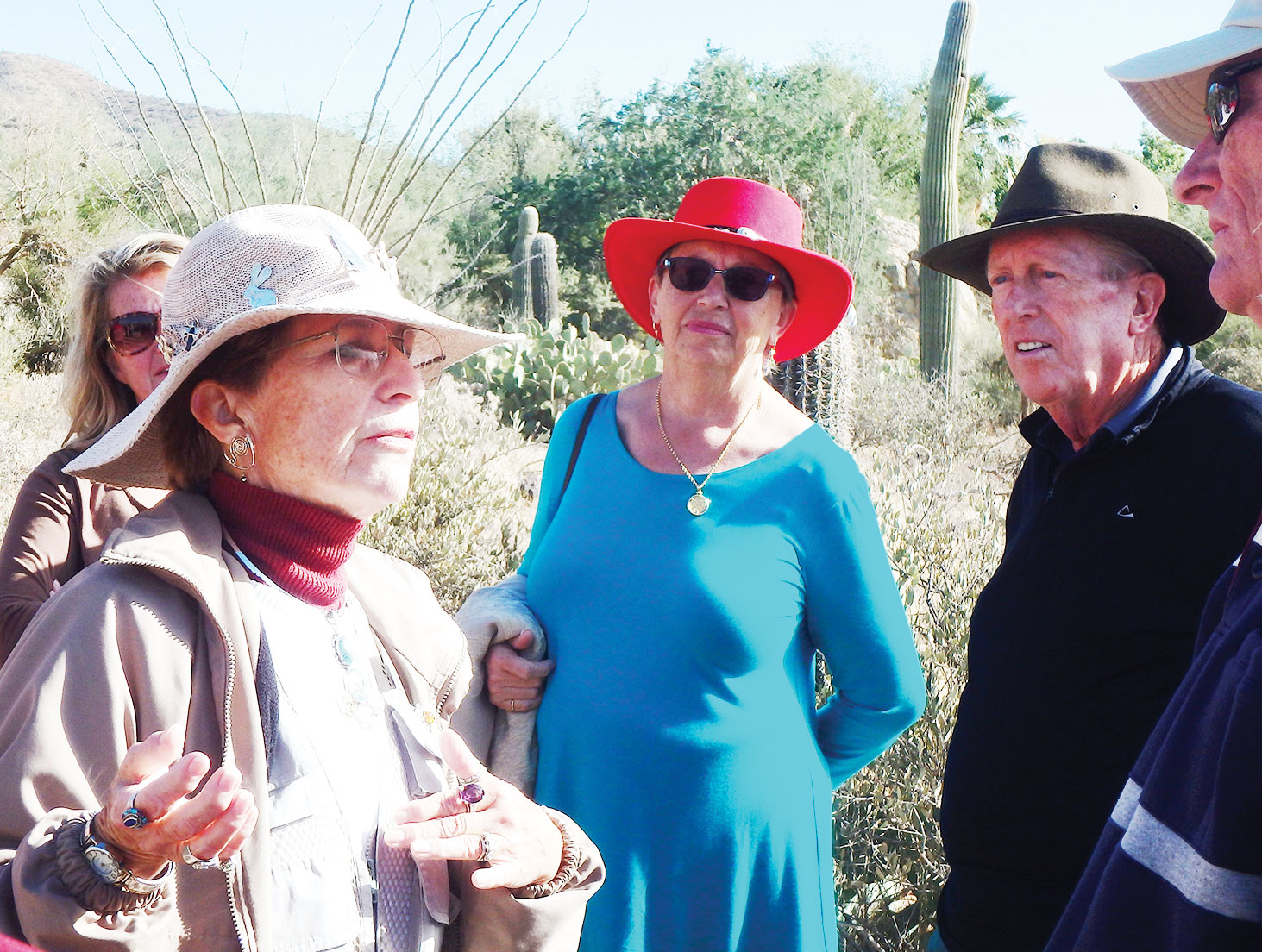 Jerry G. Bryant
In its last outing of 2017 the Cool Car Club made a short drive north to a local treasure that opened on Labor Day, 1952 – the Desert Museum. December 6 was a beautiful fall day with blue skies and comfortable temps – perfect for enjoying the Sonoran Desert. The first order of business was the Raptor Free Flight Demonstration that featured four species in an open desert setting. The morning flyers were the Chihuahaun Raven, Great Horned Owl, Ferruginous Hawk and the Cara Cara Falcon. The Ravens are known for their intelligence, the Owl and Hawk were beautiful at roost and even more stunning in flight, including passes so close they'd brush visitors who didn't duck; however, stealing the show was a fledging Cara Cara Falcon who made his grand entrance by ambling in on the ground behind his trainer like a pet dog and squawking all the way. He was, however, enticed into the air with a treat placed in a tree.
Following the raptor demo, Car Club members enjoyed the grounds with the benefit of a guide who had 20 years of experience as a docent at the museum. She expertly showcased the plants and animals of the desert. The visit was topped off with lunch at the museum's Ocotillo Restaurant.
Next month the club will go on a multi-modal outing (Cool Cars and the Tucson Streetcar) to visit the Flandrau Planetarium on the University of Arizona campus where they'll enjoy a private showing of the Tucson Sky and Beyond.
Sound like fun? Join our ranks and drive with us. Your car is far less important than showing up with a smile on your face. If you think your car is cool so do we. Contact Jerry Bryant, [email protected], for more information or to join the club.