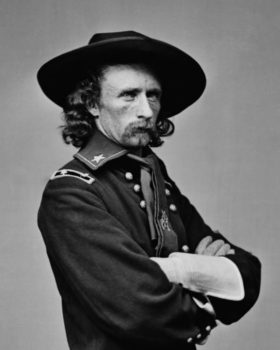 Monday, February 6, 2017, The Little Big Horn Fight will be performed at 5:30 p.m. in the Madera Clubhouse Crystal Ballroom. Ticket price is $6.
The iconic western battle in Montana in 1876 shockingly reverberated across the country on the eve of the 100th birthday of the U.S. Its outcome shaped the future of the West. Monday, February 6 at 5:30 p.m., well known western lecturer Scott Dyke will present an hour long synopsis of the battle. The roles of Custer, Reno, Sitting Bull, Crazy Horse and many others will be highlighted, along with details and facts of the fight that are little known.
"The arguments still rage on," Dyke commented. "What did Custer know and why did his command get wiped out are still hotly debated by historians and authors. We will present the facts and fill in the gaps with our own research and study."
This is the second of a series, The Wild West, presented by Dyke. Last year the Gunfight at the OK Corral was given. He is well recognized in the Wyatt Earp field and has aided several best-selling authors who have written about Earp and Tombstone. Dyke also has been repeatedly published in several western history magazines, including an October 2016 article in Wild West magazine. He also authors the popular column Meandering the Mesquite, featured in the Green Valley News.
Tickets can be purchased online at quailcreek.showware.com. The price is $6. Seating is limited. Last year's presentation was sold out. The event will be held at the Madera Clubhouse February 6 at 5:30 p.m.. The front desk at Madera Clubhouse can aid you if needed.
All sales final; no refunds or exchanges