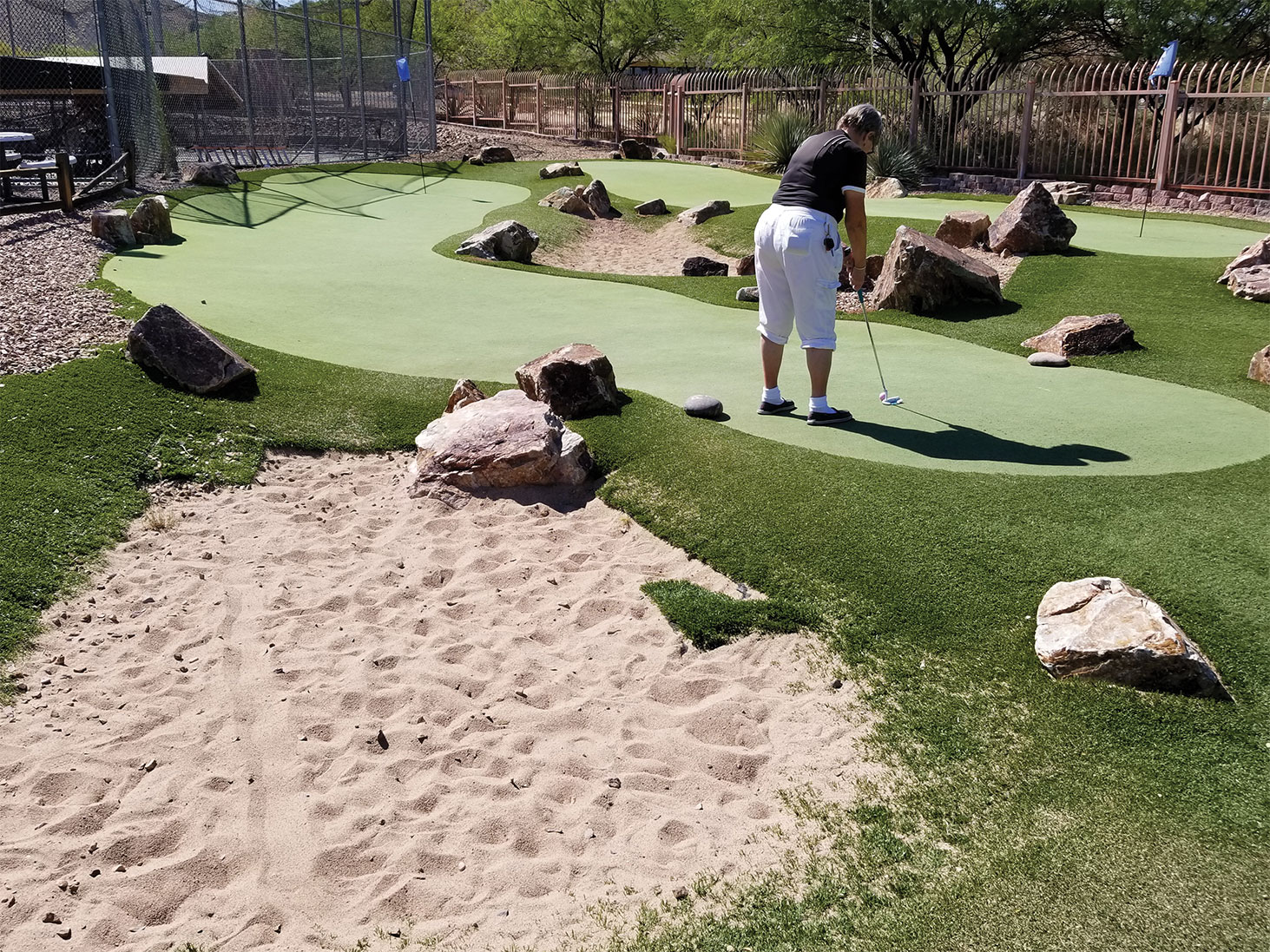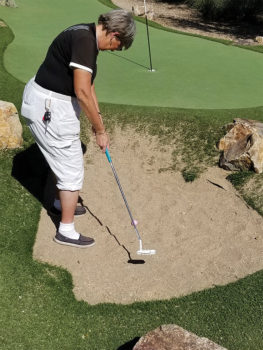 Peggy McGee
The putting green was recently closed to the Putters because of the Men's Golf Association Member/Guest tournament. But that didn't deter those ladies who really enjoy the camaraderie of putting. Thirty Lady Putters went to Triple Play, a local sports venue that offers batting cages, arcade games, a pool table, and bean bag toss as well as an 18-hole putting course AKA miniature golf course. With its desert setting the course had more than its share of challenging holes.
After the putting the ladies enjoyed pre-ordered sandwiches for lunch.
The event was arranged and coordinated by Putters Vice President Frannie Vanselow. The trip was such a hit, the ladies will probably try it again, perhaps when the Quail Creek putting green is closed for over seeding.