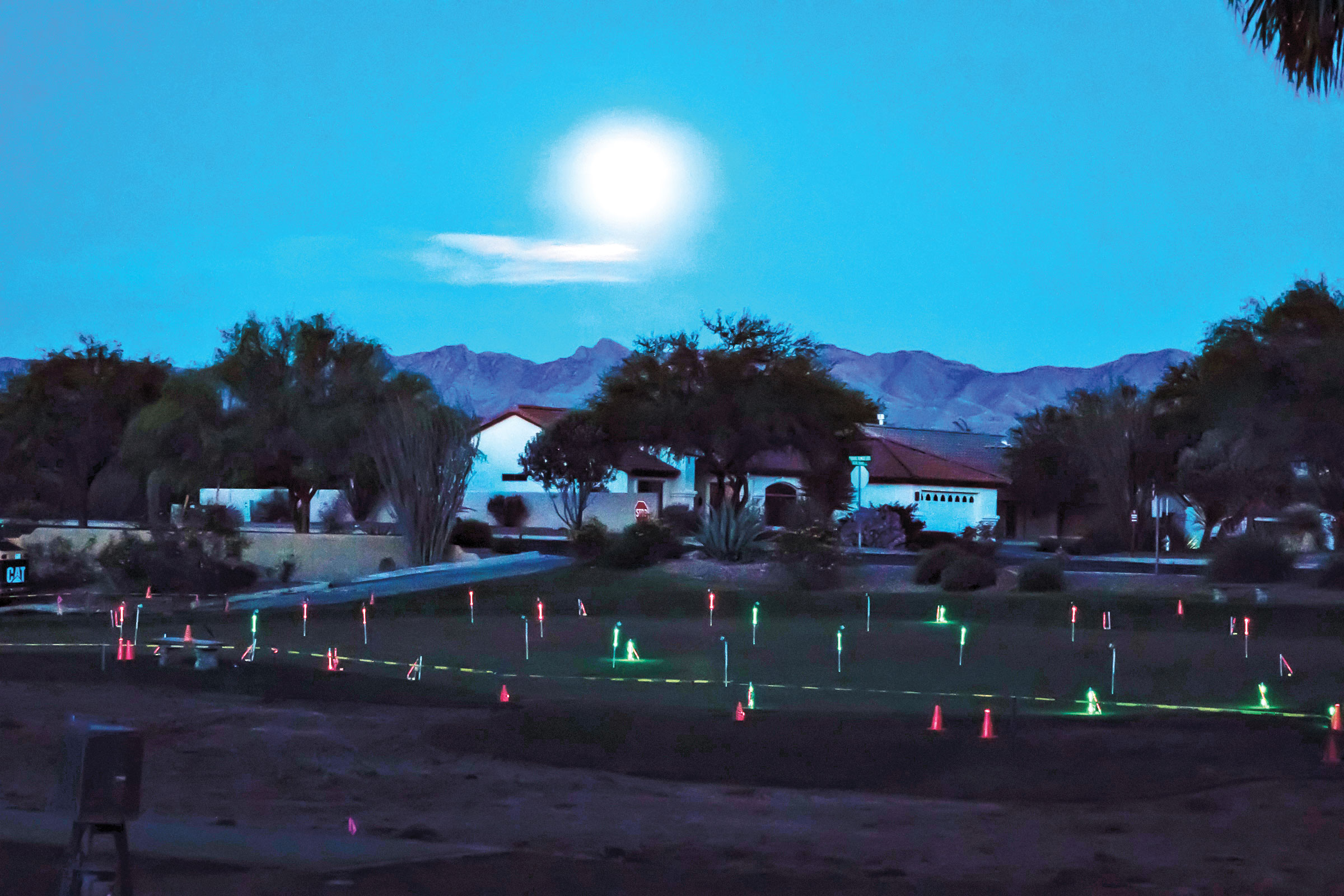 Peggy McGee
The Lady Putters will hold their annual Moonlight Madness competition on Tuesday, May 1. Check-in will take place between 7:00 and 7:15 p.m. with putting beginning around 8:00—after the full moon is up. During this competition, the ladies use their regular putting clubs but instead of a golf ball, they use a lighted glow-ball. Unfortunately, a glow-ball does not roll exactly like one's typical golf ball, making the competition more challenging. Each of the 18 holes will have a glow-in-the dark marker and a glow-strip around the circumference allowing the ladies to see in which direction to aim the ball. Other than the light of the moon, the only other light that is allowed on the green is from the provided glow-in-the-dark jewelry that each putter wears.
This year the event will be opened to all female residents. The $8 entry fee includes prizes for the lowest scores, snacks and door prizes. Twenty door prizes will also be given away. There is a Lady Putters drop-box in the alcove in the Pro Shop for entries. Checks should be made payable to QCLP.
There will also be a split-the-pot raffle during the event with all proceeds going to Honor Flight. Honor Flight flies local veterans who served during the WWII and Korean War eras to Washington, DC at no cost for a three-day visit to see the monuments that have been erected to honor their service. For more information on this program, please check their website https://honorflightsaz.org.
Spouses/friends are also invited to observe the putting but they must remain on the patio during the competition.