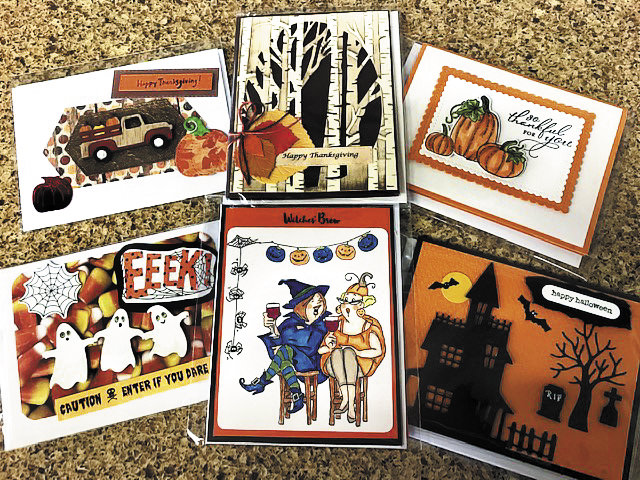 Holly Skelton
Need a greeting card of any kind? Shop the Paper Crafters of Quail Creek in the Creative Arts & Technology Center building during studio hours: Mondays from 9 a.m. to noon, Wednesdays from 1 to 4 p.m., and Saturdays from 1 to 4 p.m. Need a custom card made? Simply ask! If we don't already have it, we will find someone to make it!
The club has been busy with the holidays coming up, card making and supporting our charity projects. Halloween and Thanksgiving cards, along with food tray cards, were delivered to three assisted living facilities here in Green Valley. The Women of Quail Creek were the recipients of the gift basket worth $350 for their Hoedown Dance as a money maker for scholarships.
Interested in learning how to make a card? Look for an invite for a free class, open to all Quail Creek residents, the first of the new year. You will make a card for yourself and one to support our charities. More info to follow.