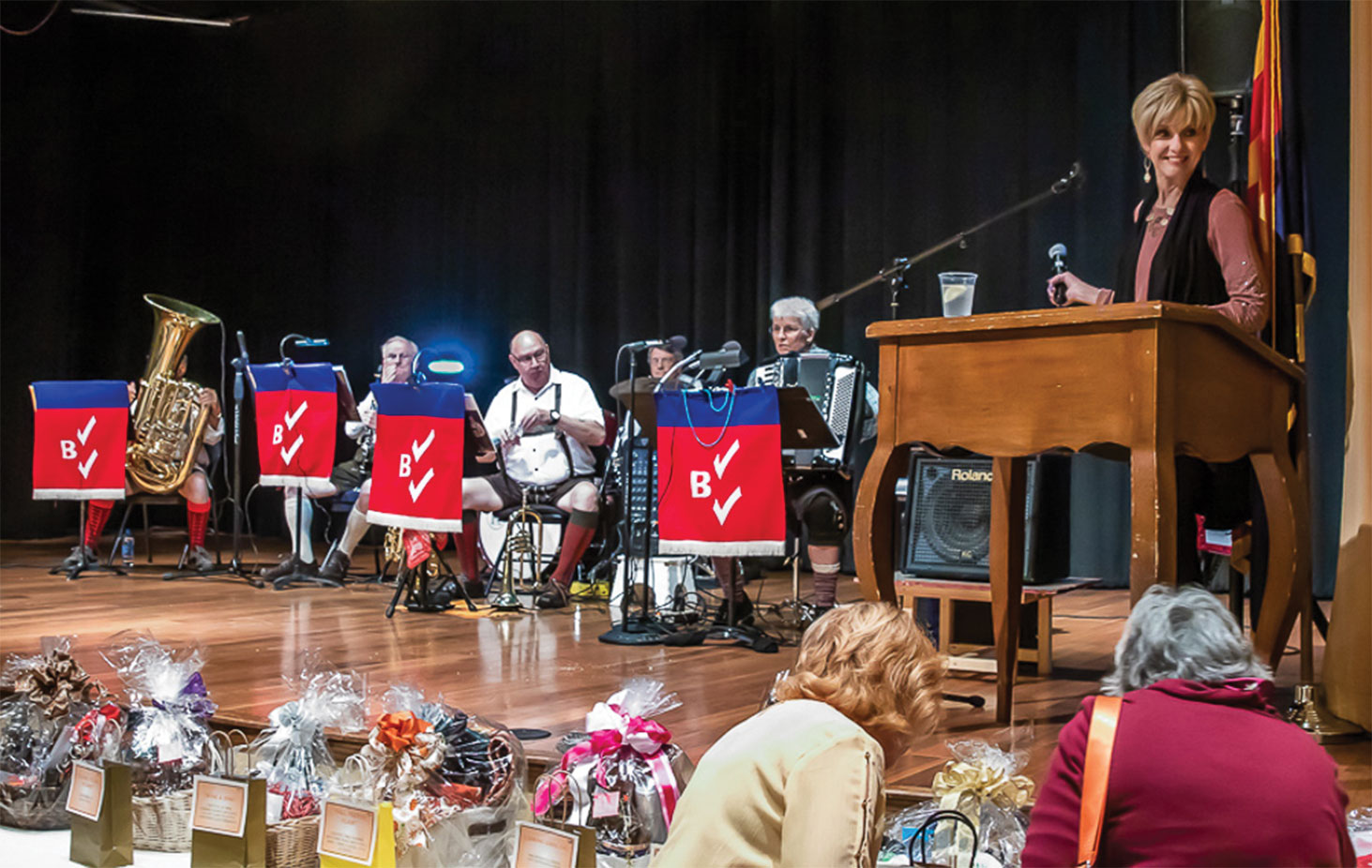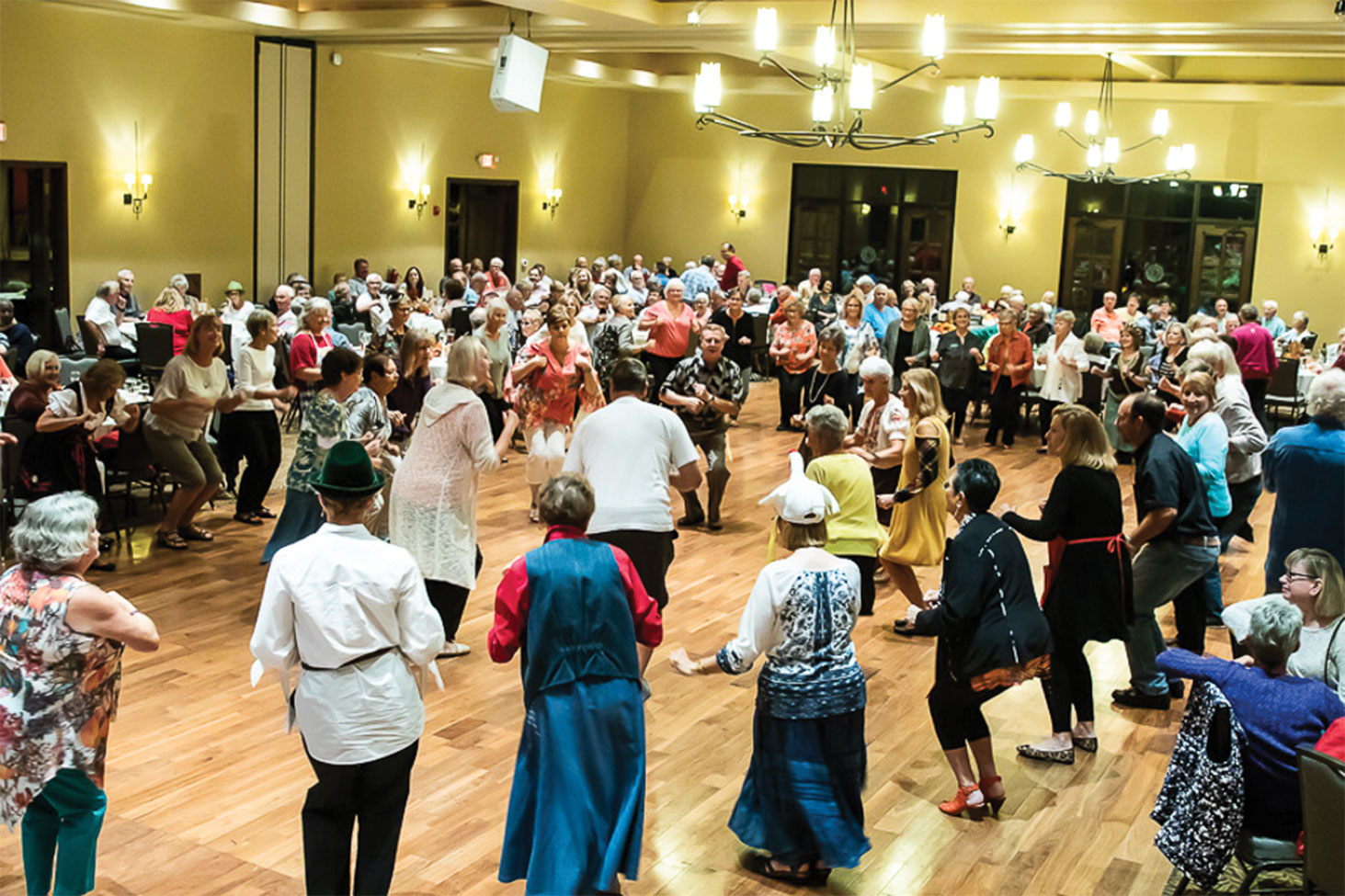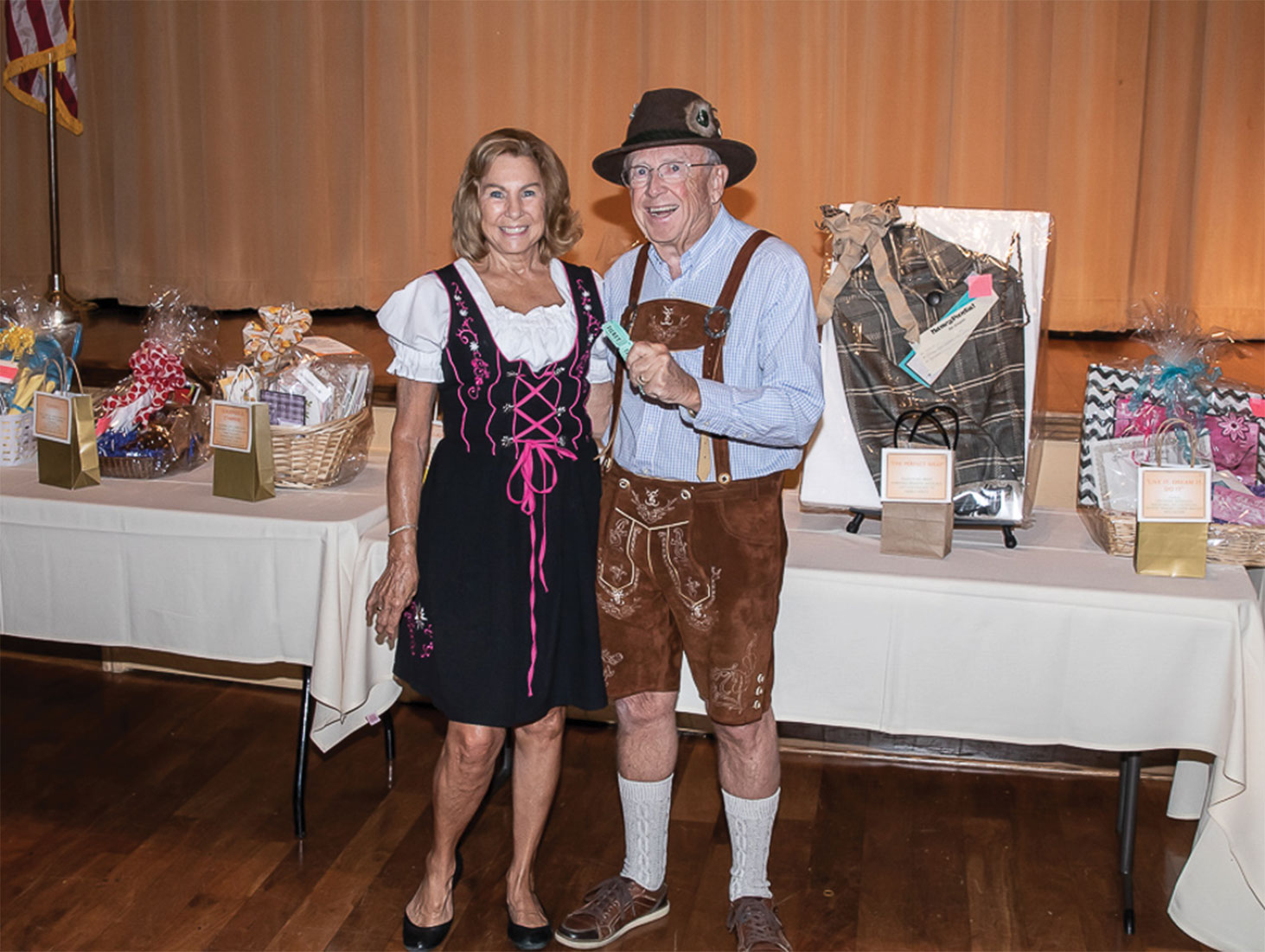 JoAnn Haberer
This year's Oktoberfest to benefit the Women of Quail Creek Scholarship fund was a big success on all fronts. The October 14 event of eating, drinking, dancing and making merry, German-style, was enjoyed by a full house of over 270 party-goers. The night began with a free large pretzel with cheese sauce for every attendee while everyone scoped out the thirty-five prize baskets and wonderful silent auction items. Dinner was served: bratwurst, German potato salad, green salad and chicken, with slices of apple strudel for dessert.
The Bouncing Czechs provided plenty of foot-tapping music including the ever-popular Chicken Dance, followed by polkas and waltzes and instructors were on hand to teach everyone a fun line dance. While folks took a break from dancing, a zany rendition of Hansel and Gretel, re-named, Handsome and Girdle, was presented. Then the prize-winning began.
Raffle baskets went to lucky winners and bidders in the silent auction warily watched as the deadline approached. The 50/50 raffle steadily grew throughout the evening, culminating in a pot of over $1,600.
But the fun was only the beginning. The night was made even merrier when the proceeds were tallied. The Scholarship Committee met their ambitious 2018-19 goal of $10,000 to help local women pursue their dreams. All of the money raised at Oktoberfest will be used to award scholarships to deserving women who want to return to school and improve their lives through education. Scholarships will go to both graduating high school seniors and women in transition (women 21 years and older who are returning to school to earn vocational certificates or training for specialty jobs in fields such as medicine or technical support).
Many thanks to all of our Oktoberfest revelers. Your support will translate into hope and better futures for women in our southern Arizona community. We invite everyone to keep an eye out for our Scholarship Awards Program information next spring and plan to attend. Come and witness your dollars in action!