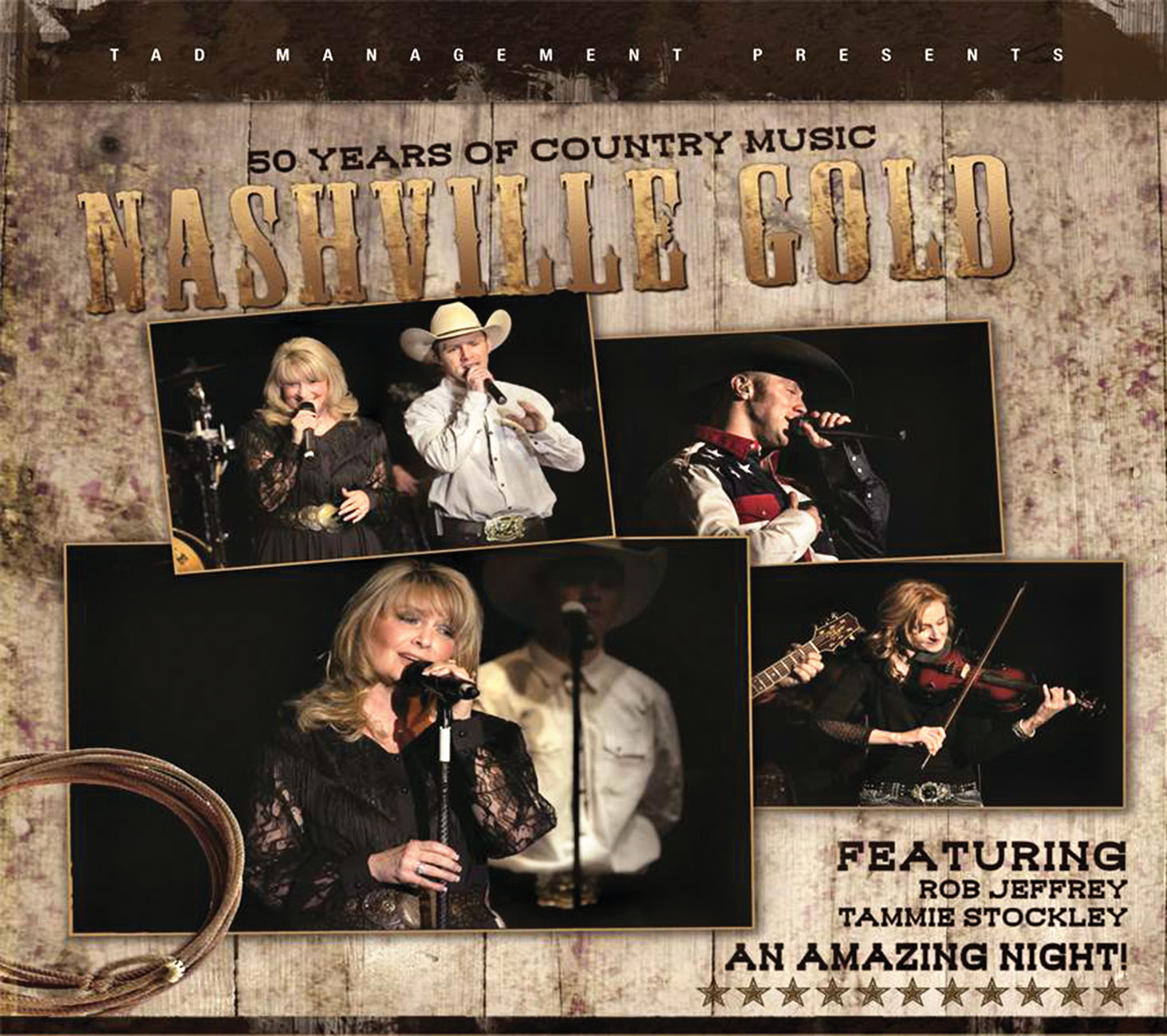 Nashville Gold is coming to the Madera Clubhouse Crystal Ballroom on Friday, October 5, 2018 at 7:00 p.m. A cash bar will be open before the show at 6:00 p.m. Tickets are $25 for this TAD Management produced show.
Nashville Gold features the music of the greatest country artists of all time. Each facet of country music is included, from everyone's favorite kings and queens of country to musical outlaws, urban cowboys and honky-tonk heroes.
Ironically, what is now considered a pop music phenomenon, referring to acts by a single name, has been part of the country music culture for decades. Think about it. Tammy, Conway, Loretta, Willie, Patsy, Brooks, Dunn, Reba, Buck, Garth and so many other highly identifiable and influential country artists of our time. You'll hear all the hits and feel like you've got a front row seat at the Opry House or in the Country Music Hall of Fame. The one thing they had in common was to create unforgettable county music and you'll hear it all in Nashville Gold!
From the earliest days of what was referred to as 'Hillbilly Music" through the Grand Ole Opry, Singing Cowboys, Western Swing, Honky Tonk, The Nashville Sound, Outlaw Country and Urban Cowboy, right up to today's New Country, no era of good ol' American music is left behind in Nashville Country Roadshow.
Featuring an amazing band and some of the most talented vocalists touring today, Nashville Roadshow will bring back all those great memories. Whether you're a fan of The Man in Black or want to hear about the guy with Friends in Low Places, don't miss Nashville Gold.
Tickets available at QuailCreek.ShoWare.com. All sales are final (no refunds or exchanges).