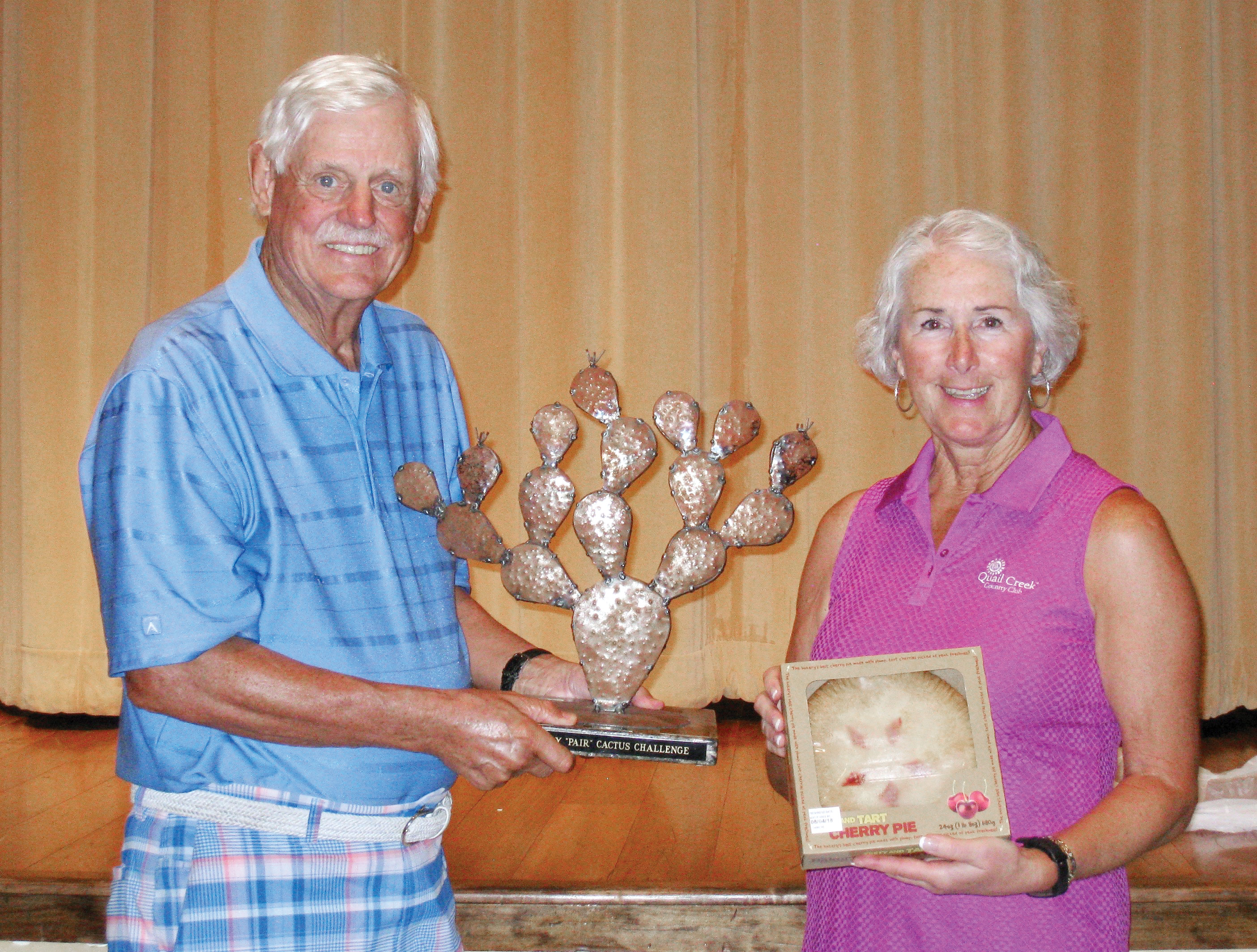 Terri Erickson
It was the seventh year for the Prickly Pair Challenge of the QCLGA against the QCMGA on August 2.
The game was a two-person team match play with the foursomes made up of a team of men and a team of women. There were fourteen teams on each side.
After a very hot and humid morning they gathered in the Madera Ballroom for lunch where Joel Jaress, along with Bonny Wilcox, tournament chair, collected the scorecards. Joel tallied the winning score of 135 to 117. So, after his announcement, Chris Gould, president of the women's 18 Hole Club, passed the trophy to Tim Phillips, president of the men's 18 Hole Club. And, in like manner, Tim presented the Humble pie to Chris. All in good spirit!