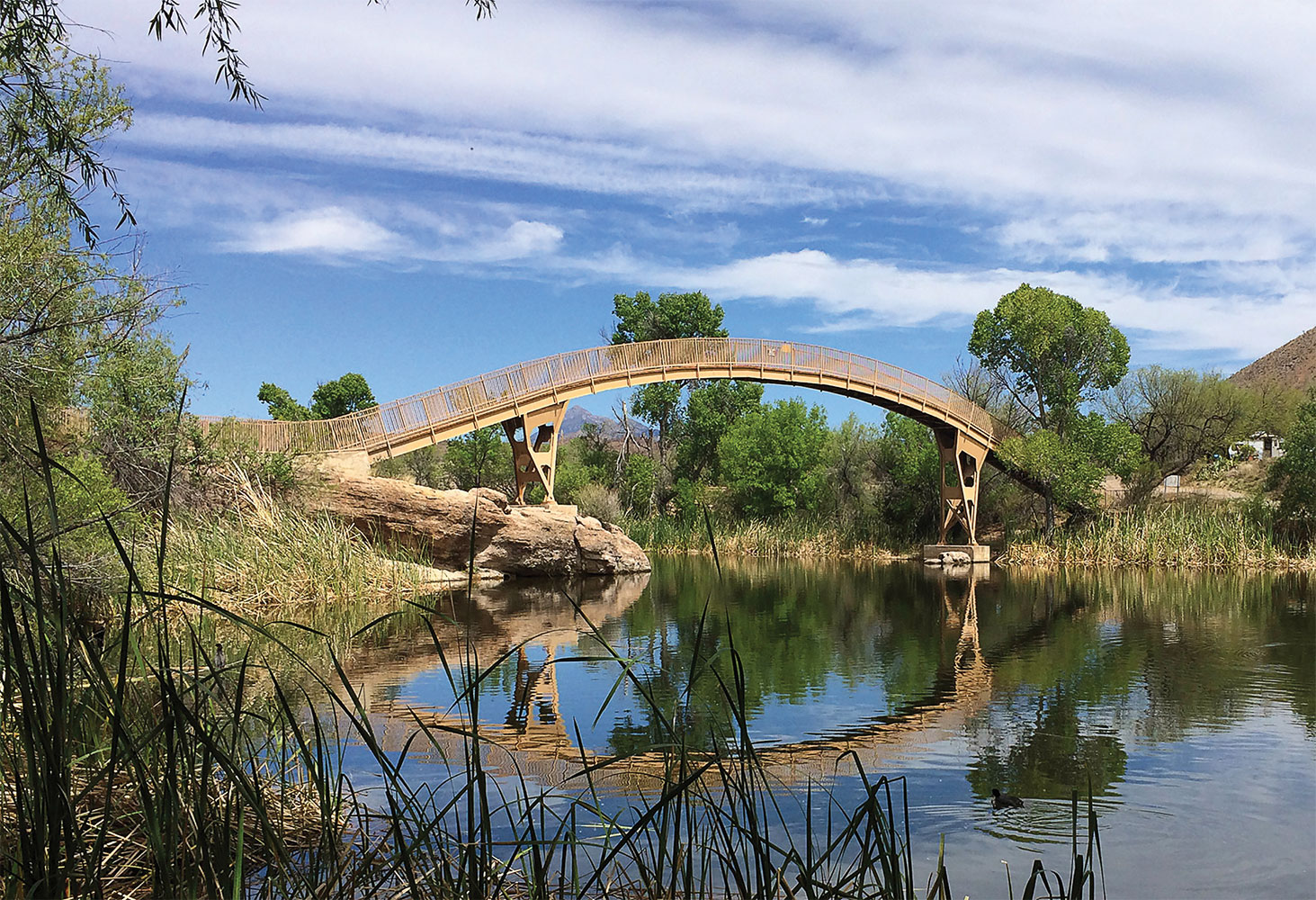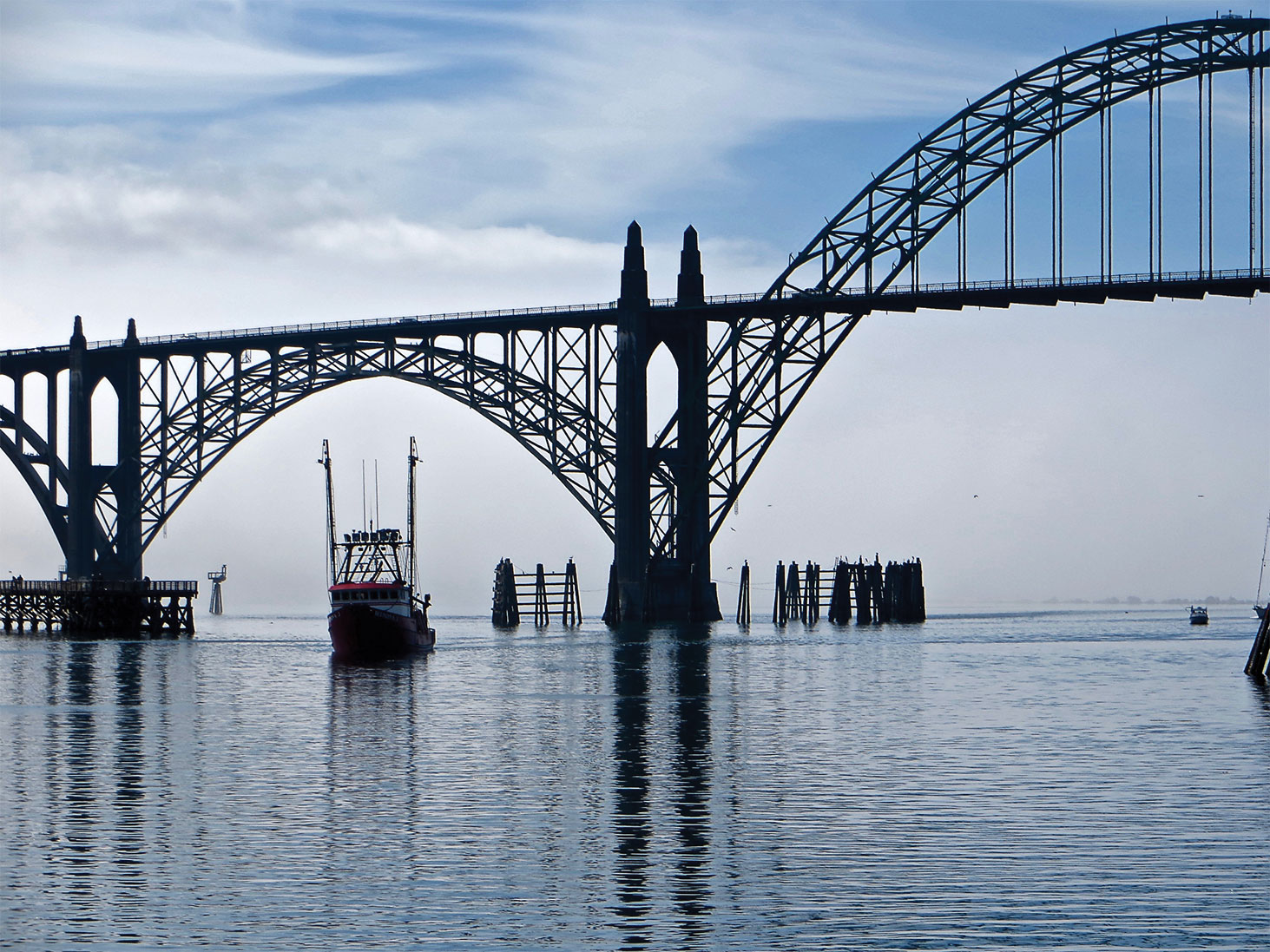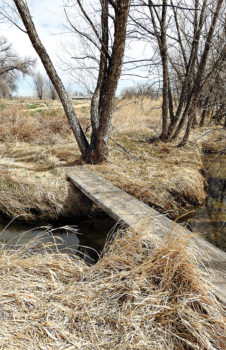 Jim Burkstrand
The Photo Club of Quail Creek continued into 2018 with its monthly members' contest having a theme Bridges. Each club member could enter three photos taken in the last three years. We had 15 submitted photos, all of which can be seen on our Flickr site: https://www.flickr.com/photos/[email protected]/albums/72157665618151067.
Larry Hudson won First Place with his photo Patagonia 131. Larry said, "This photograph was taken of a bridge at Patagonia Lake State Park. After walking across the pedestrian bridge, I decided to capture the bridge in the photographic context of the surrounding landscape including the reeds at the water's edge." Larry shot this with an iPhone 5s, at 29 mm, 1/2900 sec, f/2.2, ISO 32.
Dave Carver won Second Place with his photo Walk the Plank. Dave commented, "My wife, Linda, and I took a road trip to see our daughters, one lives in Los Alamos, New Mexico and the other in Greeley, Colorado. I took a lot of pictures of a lot of different bridges! In the end, I like this one because of its simplicity. The only processing I did was to give it a minor crop." Dave was using a Nikon Coolpix P900 at 24 mm, 1/1250 sec, f/2.8, ISO 100. The post processing was done with Windows Photo Editor.
The photo Trolling Back by Steve Piepmeier placed third. Steve said: "The fog bank on the Pacific Ocean opened up to this view of the famous Newport Bay Bridge in Oregon." Steve used a Canon PowerShot SX260 at 24 mm, 1/640sec, f/51, ISO 100.
The Photography Club of Quail Creek has a monthly photo contest for its members and also schedules numerous photo field trips for members throughout the year. Meetings are held the second Wednesday of the month at 7:00 p.m. at the Kino Conference Center, Mesquite Room. Room venue could vary each month. Consult the club's constantly updated website http://www.pcqc.org as well as the weekday HOA What's Happening for additional information.