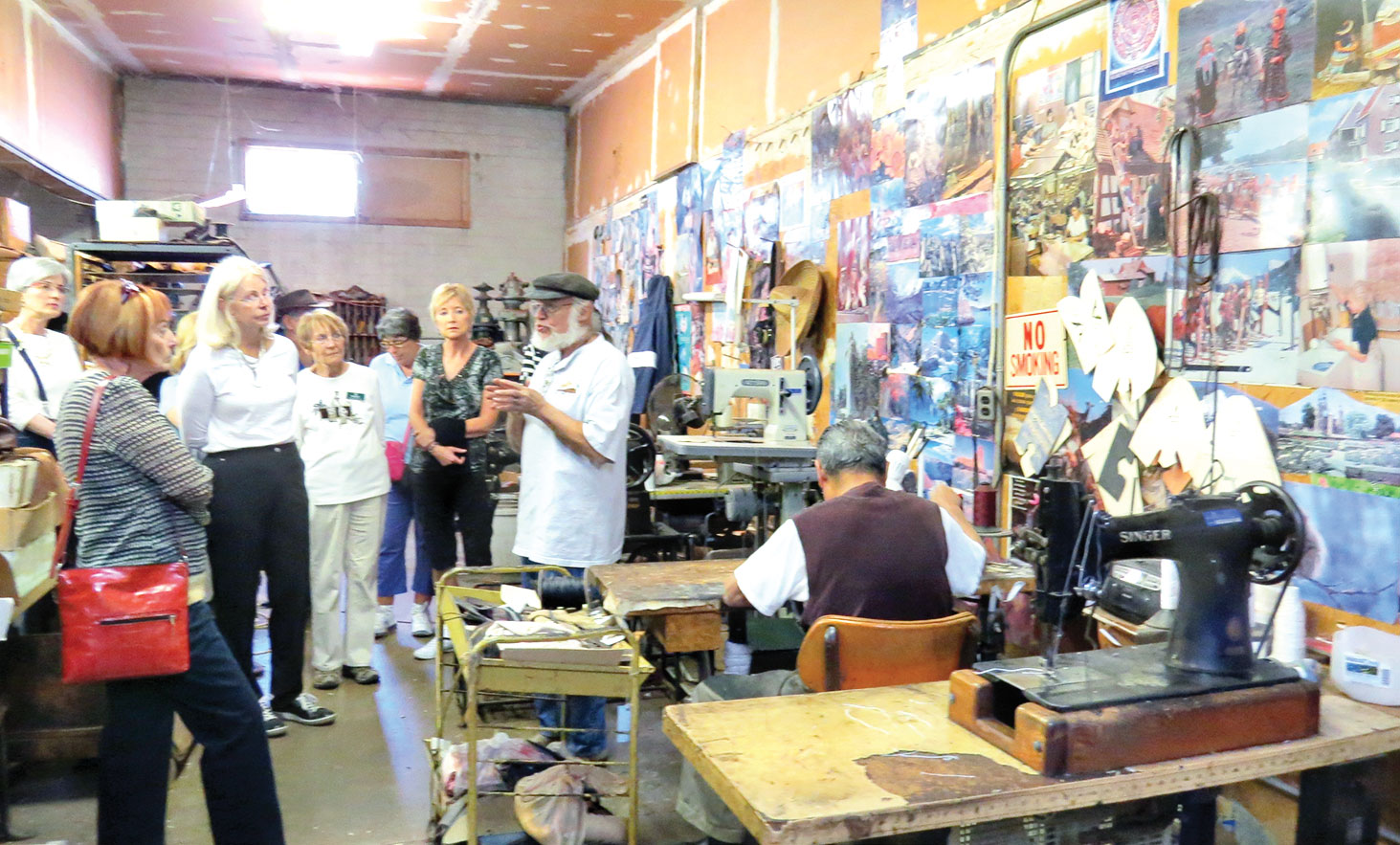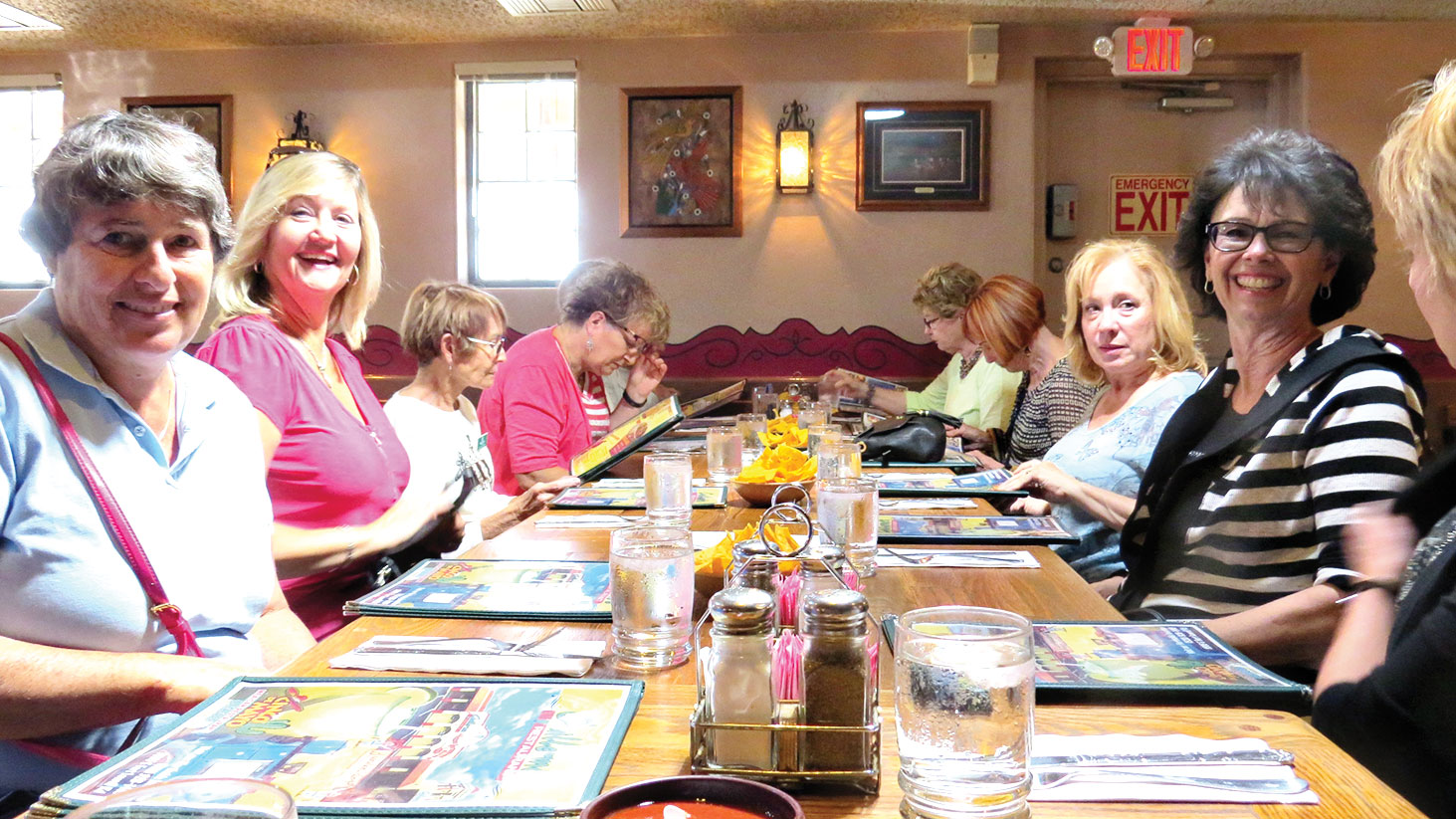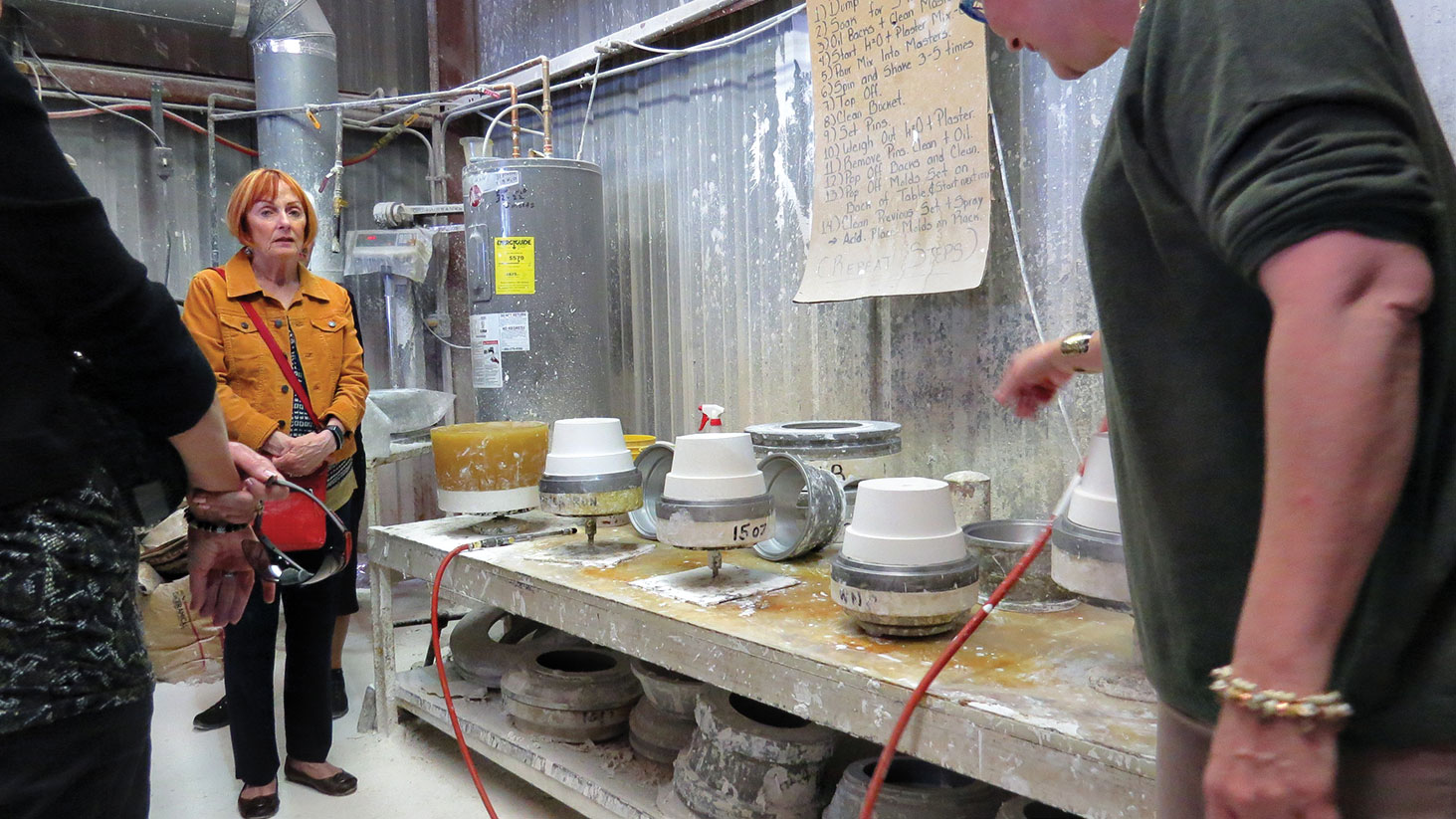 Joyce Ann Clark
On Tuesday, March 15 a group of Quail Creek day trippers experienced privately held small manufacturing at its best in America right here in southern Arizona. Fifteen participants toured the HF Coors Dinnerware, the Stewart Boot Company and TR's Ironworks.
At HF Coors attendees were shown how molds are made, the clay extrusion process, lead-free glazing and artists hand painting designs before the pieces are loaded into a room-sized kiln. This chip-resistant dinnerware comes out microwave, oven and dishwasher safe; an attractive and terrific product for all.
Unlike you and me, ranchers and rodeo cowboys require more than a pretty boot. All of us require a boot that fits correctly so that our backs and feet do not ache. Stewart custom boots are the answer. After owner Victor Borg measures you for an accurate fit, skilled artisans from Leon, Mexico, will custom cut, stitch, glue and polish your choice of exotic leathers – all for a very reasonable price. Due to the popularity of foreign made goods, this type of craftsmanship probably won't be around much longer, but it is now.
After a plentiful lunch and excellent service at Guillermo's Double L Restaurant, the group returned to Green Valley for the last stop of the day. At TR's Ironworks, the staff demonstrated the complexities of getting a design from the drawing board, through a fabrication process to a final painted finish. Their computer-assisted machinery, combined with old-fashioned blacksmithing skills allow the crafting of almost any design in iron doors and gates. TR's passion with iron craft is definitely a benefit to the Quail Creek community.