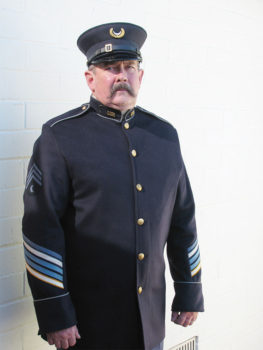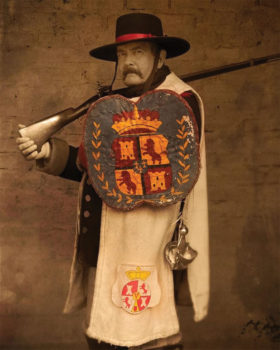 Peggy McGee
The Green Valley Chapter Military Officers Association will start out its 2019 program events with a luncheon on Wednesday, January 16. A social period will begin at 11:30 a.m. with lunch being served at noon. The event is opened to all military officers, active, Guard/Reserve, retired and former.
The luncheon will feature a choice of penne pasta with roasted chicken and roasted vegetables with tomato basil sauce, Mozzarella and Parmesan cheeses, garlic bread or an oriental chicken salad with mixed greens with snow peas, red peppers, carrots, Bok Choy and Napa cabbage with sliced marinated grilled chicken breast, Mandarin oranges, sesame soy dressing and crunchy Won Ton strips. Cost for the meal will be $20. Reservations can be made by calling Barbara Brown at 520-625-8066 by January 3.
The guest speaker will be Rick Collins, a National Park Ranger with Tumacacori National Historical Park. His presentation, Life and War on the Edge of the Spanish Colonial Frontier, will address the presence of the Spanish colonial military in the middle of the 18th century along the frontier. Rick will not only discuss the army, but he'll also include facts about the civilians and life in general.
Usually when one thinks of Arizona in Spanish Colonial times, images of crumbling adobe walls with ragged settlers cowering in fear, just waiting to suffer slow, tortured deaths at the hands of hostile Indians tend to surface. The truth is actually something quite different. The settler of the frontier we know as the American Southwest was as tough and resourceful as any Davy Crocket or Daniel Boone. Danger and disease were always lingering about and the challenges of survival were many, but the settlers lived a good, successful life. Life was rough, but these colonists persevered and carved out settlements that impact every part of our lives today.
In addition to being a Park Ranger at the Tumacacori Mission, Rick also works with the Tubac Presidio State Park creating exhibits and interpretive programs. He served six years as the President of the Board of the Tucson Presidio, managing the takeover of the Presidio from the City and professionalizing programs. He coordinates the volunteers of the Juan Bautista de Anza Historic Trail's color guard providing public activities to promote the amazing trail.