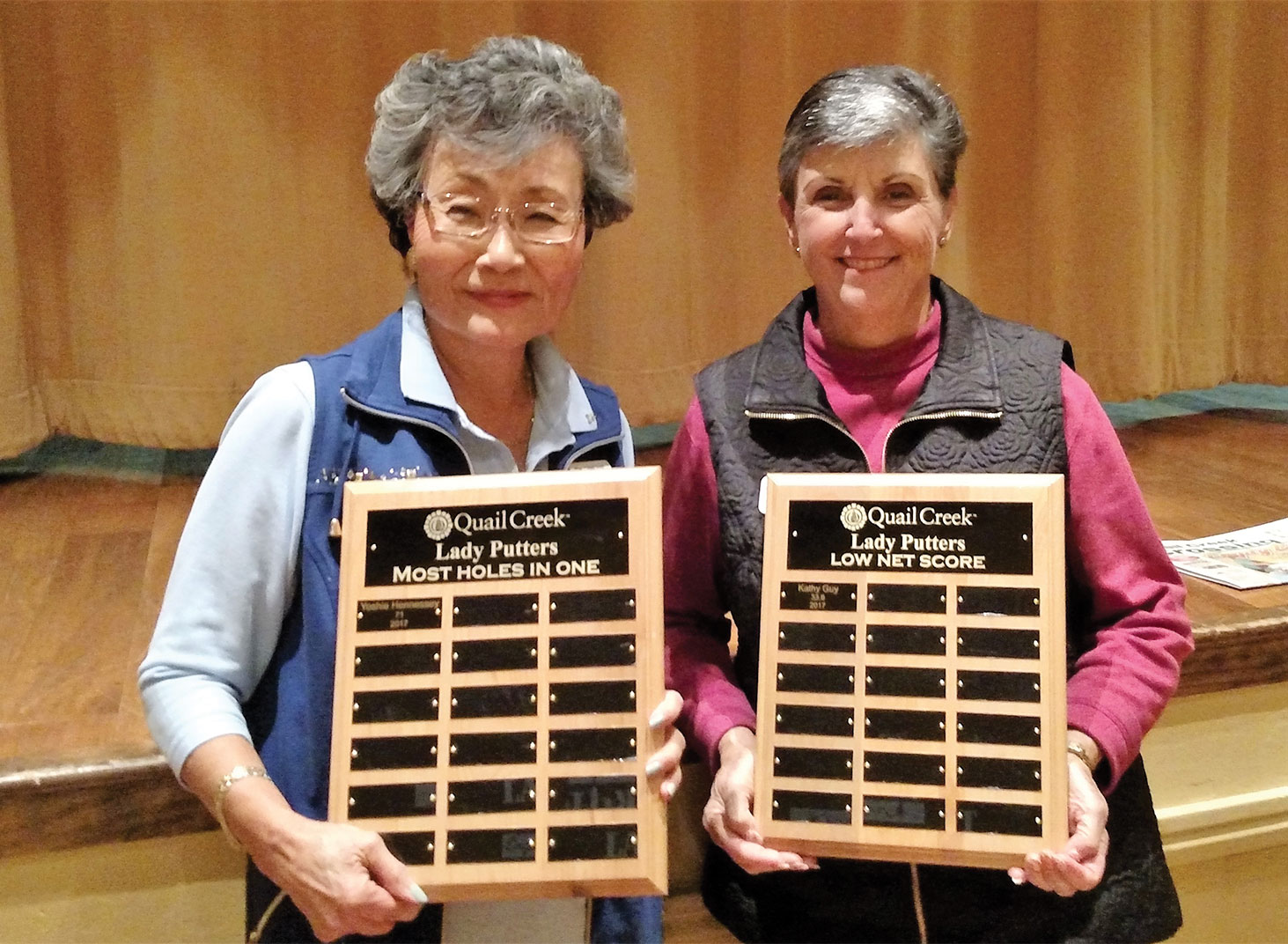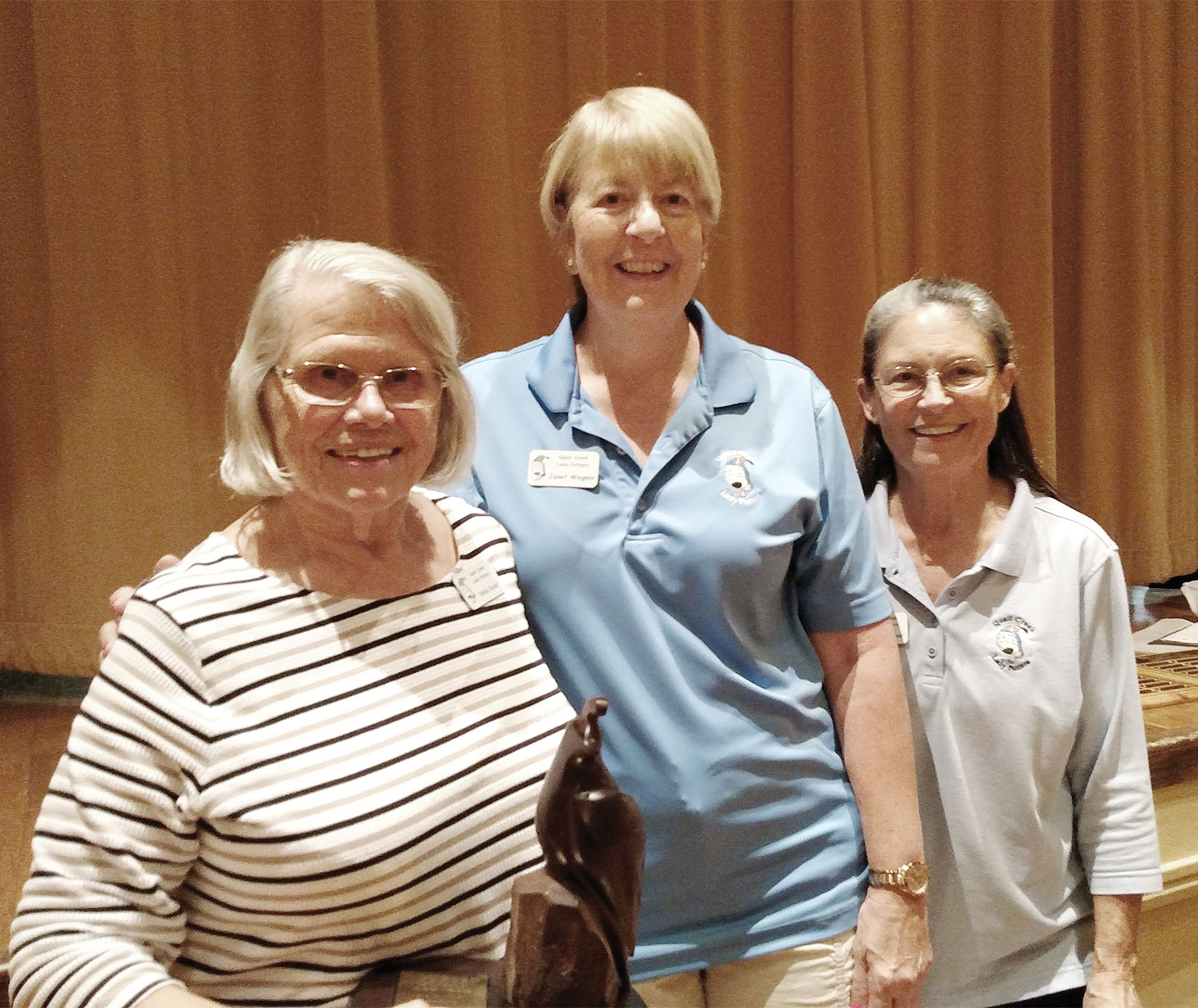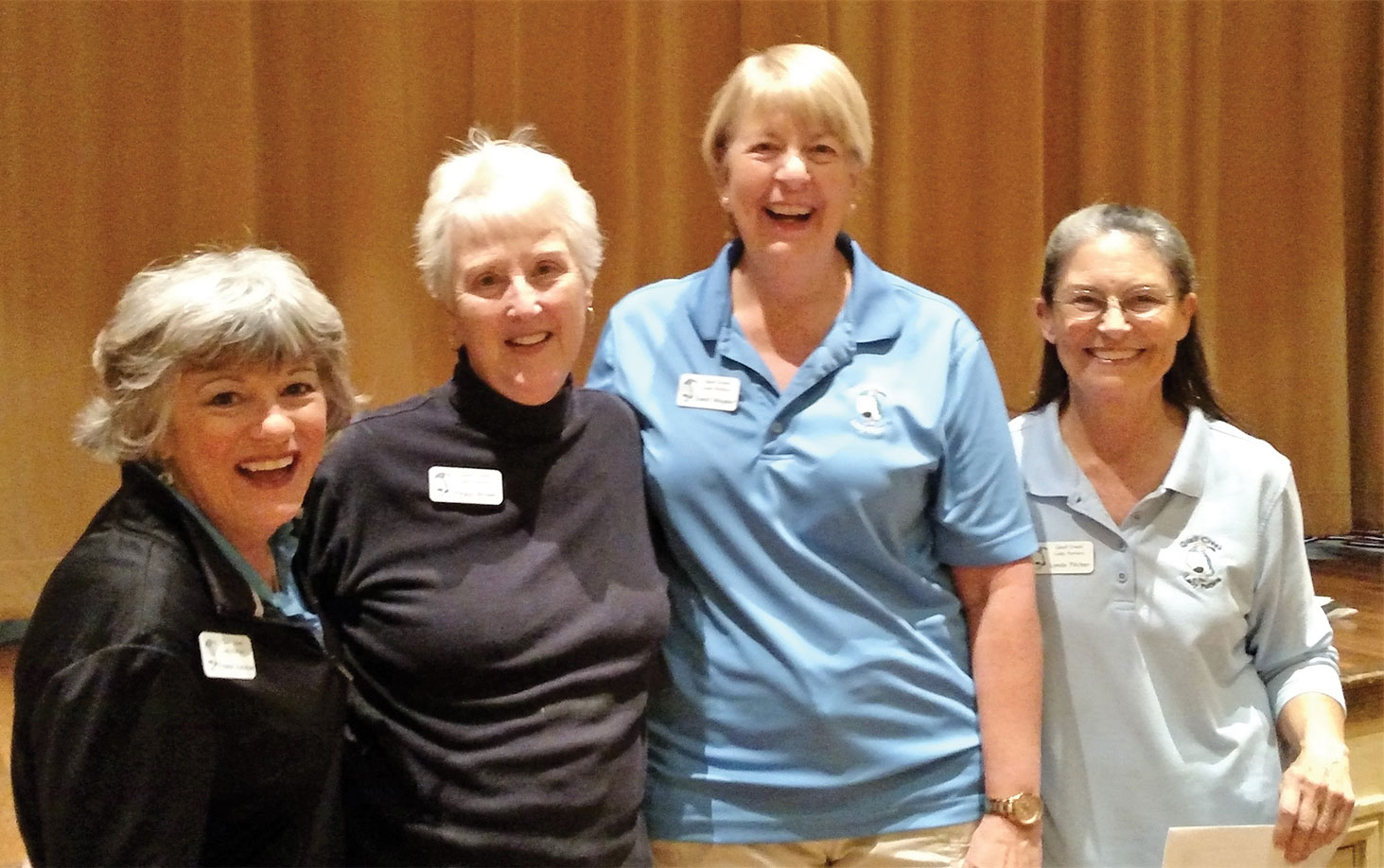 Peggy McGee
The Lady Putters heralded the New Year by recognizing the high achievers for 2017 as well as the winners for the latest six-week period at their luncheon. After a Chicken Florentine entrée followed by chocolate mousse with whipped cream for dessert, Putters newly elected president Janet Wegner announced the winners.
Yoshie Hennessy had the most holes-in-one during 2017 with 71 while annual Low Net winner was Kathy Guy with a 33.6.
Neila Kozel got to take home the Coveted Quail for her low net score of 32.47. Getting the Low Gross Score with a 35 was Lou Moultrie. Yoshie Hennessy scored the most holes in one with 12.
Achieving a score under 40 for the first time as a Putter were Barbara Huntsinger and Joan Harrison with a 39 and Heidi Mours with 38. Beating par for the first time after several years was Peggy Brown who scored a 35.