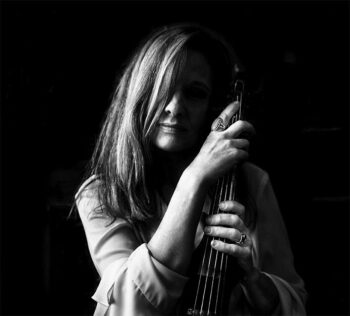 Nancy Planck, Member Services
Just Add Some Fiddle! featuring Heather Lil' Mama Hardy and her band on Friday, April 30. The ticket price for the 3:30 p.m. show is $27. The ticket price for the 6 p.m. show is $29. Both shows will be in the Madera Clubhouse Crystal Ballroom.
A night of eclectic music from blues to Motown, country, rock-and-roll, bluegrass, and even some original music.
Featuring AZ Blues Hall of Fame violinist Heather Lil' Mama Hardy and her all-star band with Alvin Blaine on guitar, Larry Lee Lerma on bass, Fred Hayes on drums, and Michael P. on the keyboard.
Due to COVID guidelines, we will only be seating 50 patrons per show at six feet apart. We will have five rows of 10 seats across, grouping two seats together. Cloth face masks are required in the Madera Clubhouse at all times and during the performance!
Food and beverage will not be available for purchase. Please bring your own water, as water stations will not be available.
Watch the What's Happening for ticket sales information. Tickets will only be sold through Member Services (formerly Concierge Desk) at 520-393-5822. For questions, contact Nancy at
520-393-5822.