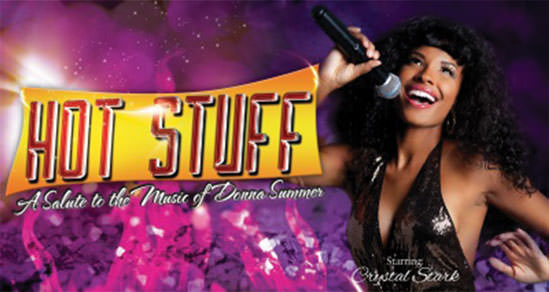 Hot Stuff – a Salute to the Music of Donna Summer will be on Friday, Feb. 21, 2020. A cash bar will be available at 6:00 p.m., with the show starting at 7:00 p.m. in the Madera Clubhouse Crystal Ballroom.
Tickets cost $28.
This show is produced by Khris Dodge Entertainment.
Celebrate the legendary "Queen of Disco" with powerhouse performer Crystal Stark as she, her back-up singers and a live band, capture the sound and energy of Donna Summer.
Dance the night away to classics such as "Dim All the Lights," "MacArthur Park," "Bad Girls" and "Enough is Enough." Catch a rare glimpse at Donna's early gospel background as well as her Broadway experience, and break out your bell bottoms to get ready for an evening of Hot Stuff.
All sales are final – no refunds or exchanges.
Tickets are available at Quailcreek.ShoWare.com, at the Madera Clubhouse concierge desk or by calling 520-393-5822.