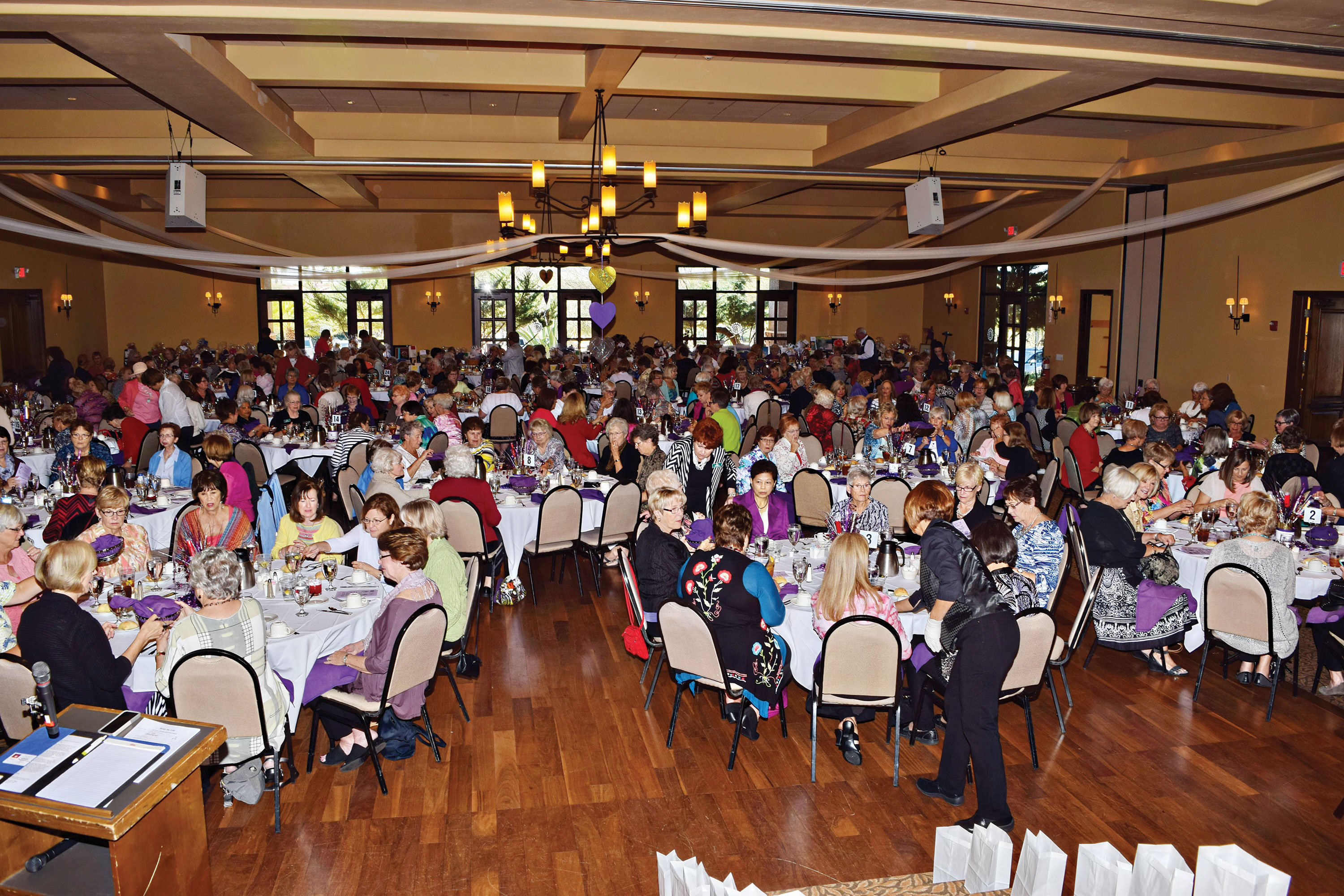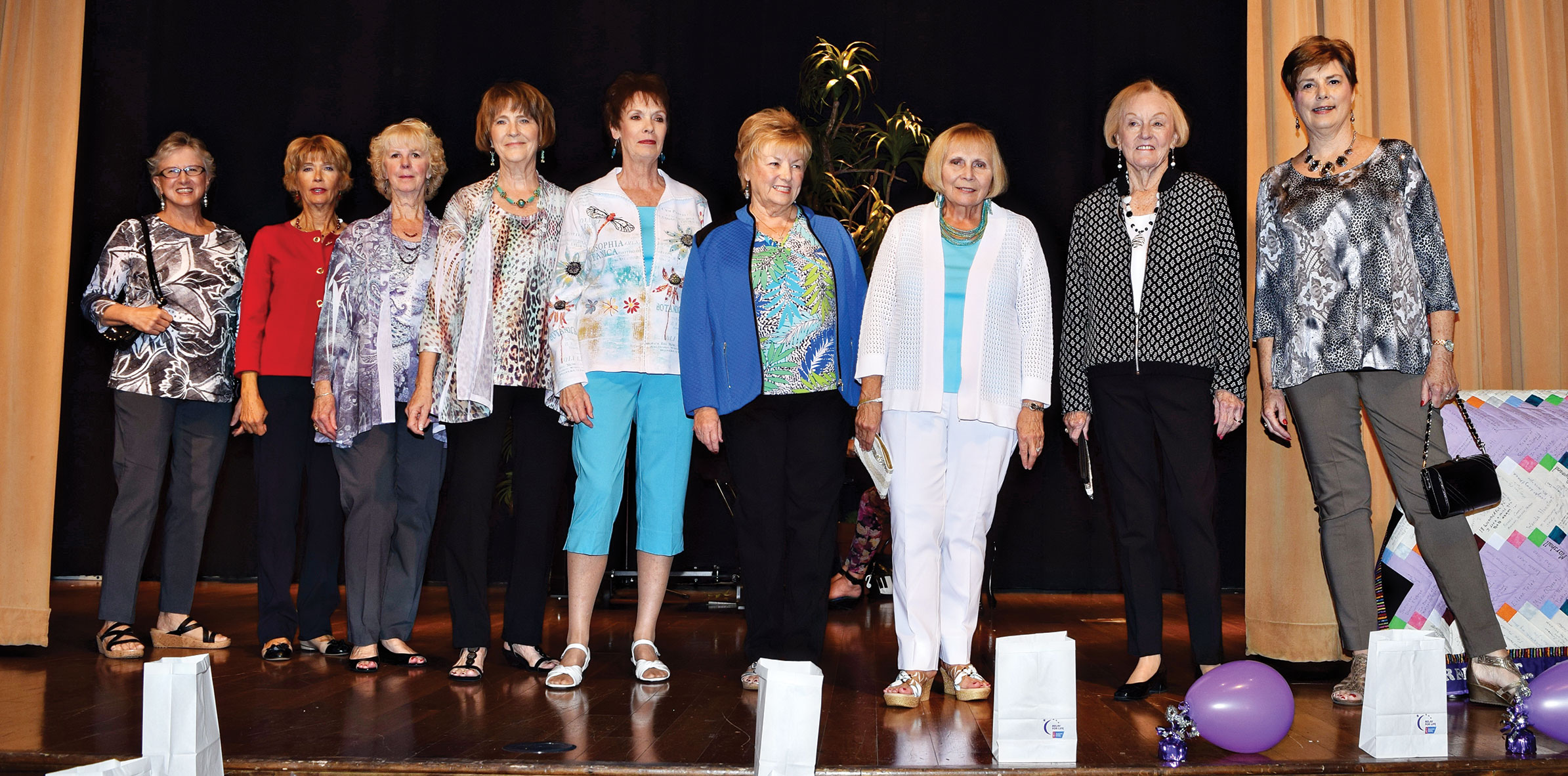 Diane Quinn
The Women of Quail Creek and the Quail Creek Fights Back – Relay for Life Team co-hosted a highly successful luncheon and fashion show at the Madera Clubhouse on February 12. Themed Ignite Your Passion – Fight All Cancers, funds raised through ticket and raffle sales benefit the American Cancer Society.
With a record attendance of 304, ladies began the day by purchasing raffle tickets and viewing over 100 raffle baskets to be awarded. They also had time to shop Rose's Fashion Boutique where several items displayed during the fashion show were available for purchase.
A lunch of Chicken Florentine with rice and seasoned squash was accompanied by white chocolate mousse topped with a red-frosted cookie, in keeping with the event's color palette of red and purple. After lunch, nine members of TWOQC served as models as Rose's Fashions of Green Valley shared the latest fashion looks and colors. TWOQC member models were: Linda Bishop, Louise Engstrom, Patti Giannasi, Kathy Hanson, JoDe McAdams, Diana Paul, Karen Petzel, Dodie Prescott and Gail Volenec.
Throughout the fashion show raffle prize basket and silent auction winners were announced as well as the winner of the 50-50 drawing. The big winner of the afternoon, however, was the American Cancer Society. Over $7,000 was raised through this fun event! Those dollars will be used to help fight cancer in southern Arizona.
TWOQC and QC Fights Back wish to extend thanks to the many volunteers who helped to make the event successful. Event co-chairs Nancy Jacobs and Ginny Hutcheson expressed appreciation for the donations of time, prizes and monetary support for this fundraiser. More information about TWOQC is available by consulting the website womenqc.com. Information about Relay for Life can be found at cancer.org.