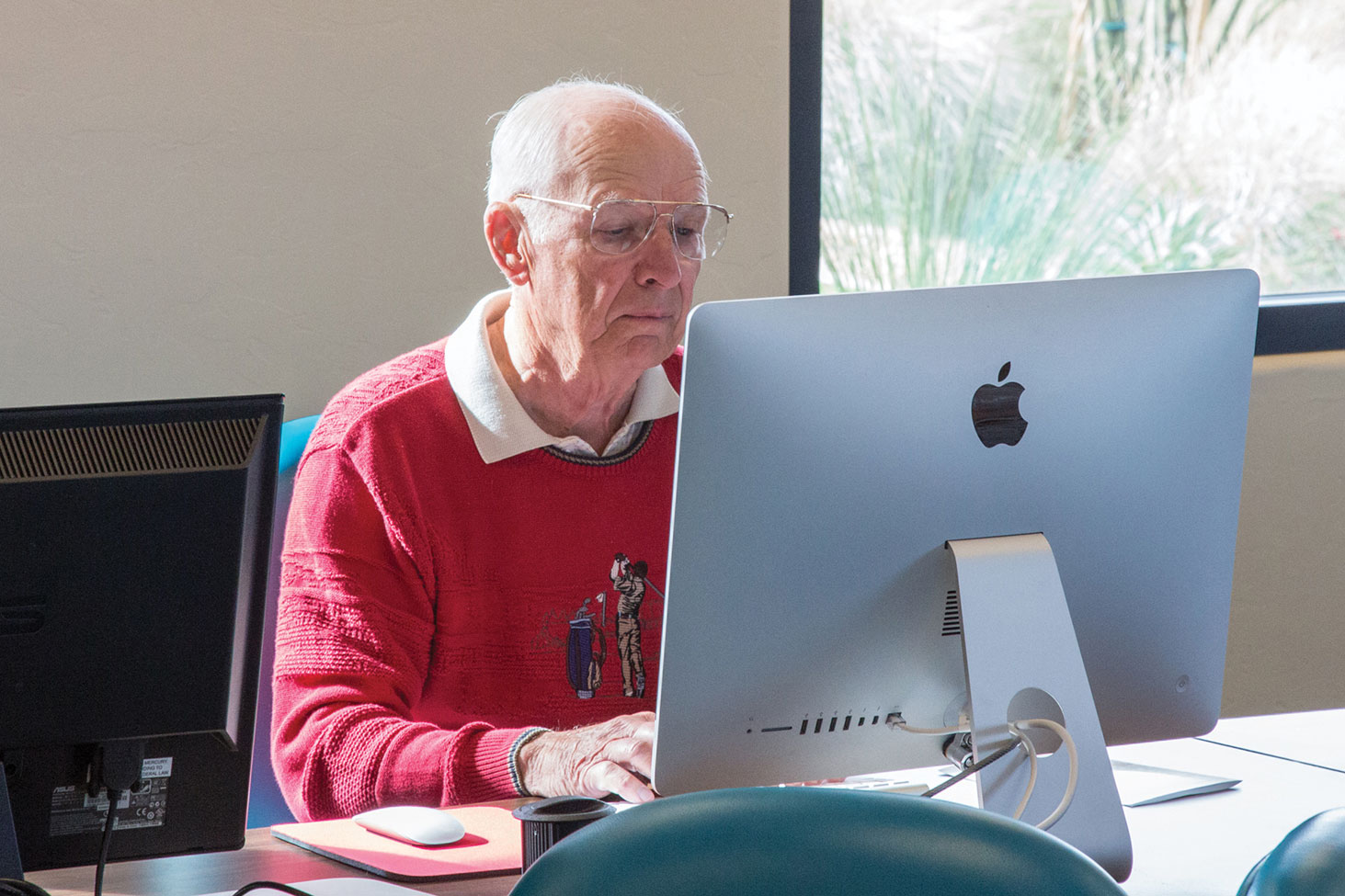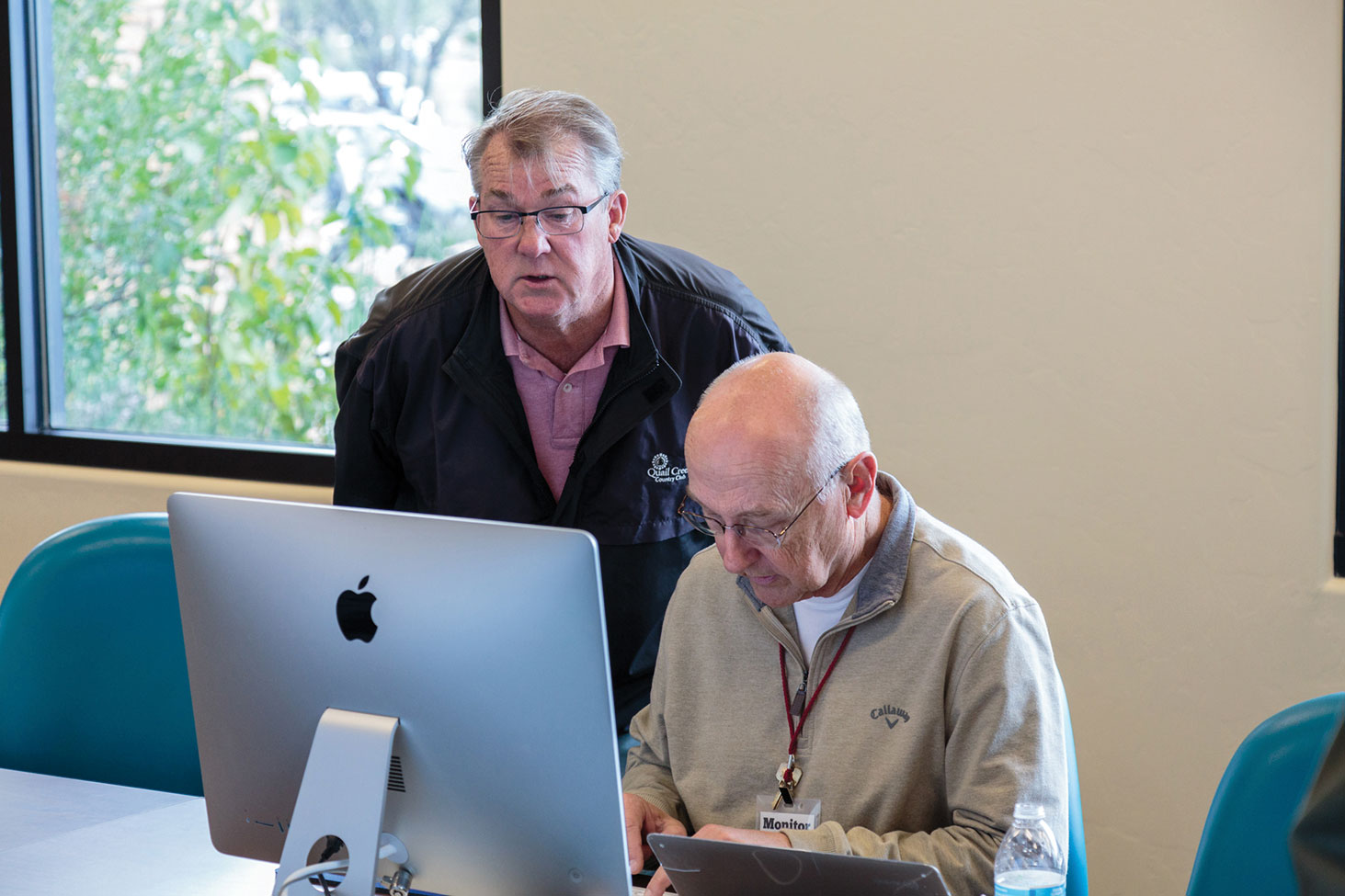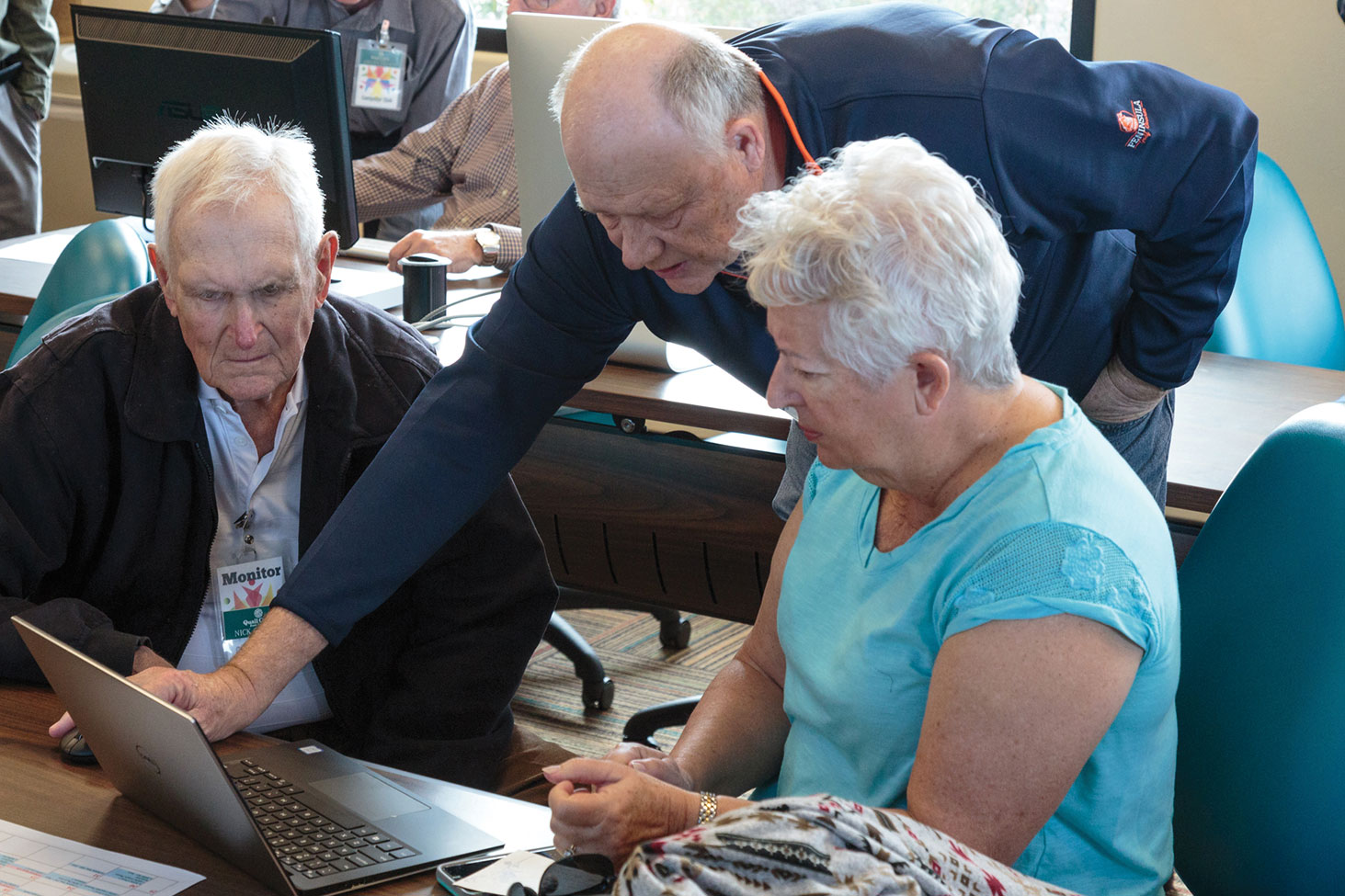 About 200 people flooded into the CATC building on January 14, when the Computer Club held its annual open house. Many visitors came to learn about the club and ask about classes and benefits. Sixty-one new members signed up at the event.
The terrific door prizes generated a lot of enthusiasm. Each member who attended the open house received a ticket for the drawing, with high hopes of winning one of the 11 great tech-related items, including an iPad Air 2 tablet.
Board member Brenda Sawchuk enjoyed the task of phoning the winners and delivering the prizes. Winner of the iPad was Irene Birdsall, who was reportedly a very happy lady. Other winners were Dick Ferguson, Bonnie Gouveia, Jeff Lukins, Denny Huber, Andy Bailey, Monty Turner, Joy Sack, Ralph Swenson, Dick Wilson and Lily Guthrie. In addition to the iPad, prizes included four $50 Amazon gift cards, a Kindle PaperWhite reader, an Amazon Echo, a FitBit fitness band, a Wi-Fi security camera and several other items.
Thanks to Jeff Krueger for taking lots of photos of the event so that the great memories of the day could be preserved and shared.
If you are interested in learning more about the Computer Club, go to our website at quailcreekcomputerclub.org and click on the FAQ tab. To see a calendar of current classes, click on the Education and Programs tab. To speak to someone about the club, come to the lab in the CATC building during Open Lab hours (which are listed on the website calendar). Dues are the same for one family member or two; only $20 for the calendar year.