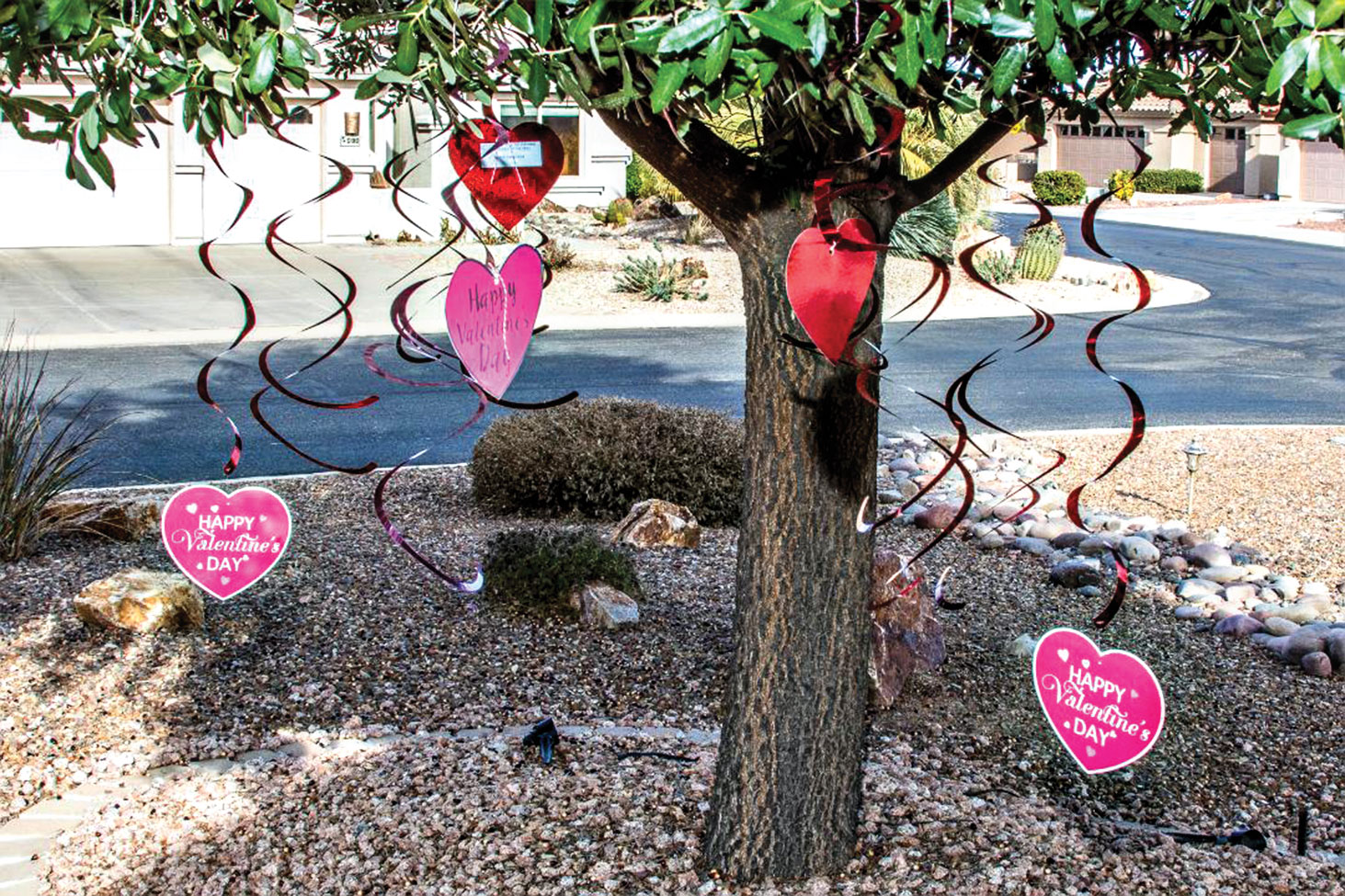 February 14 is the day of cupids, arrows, chocolates, hearts and love!
Get up, sunshine, and go hunting for your "just desserts" because, if you're lucky, you could be enjoying a free strawberry ice cream sundae with the purchase of any beverage, compliments of Chef Aris and staff.
How do you get this free strawberry sundae? Just look for the hanging hearts and hanging tiny boxes that will surround the QC Loop and Crossing, Madera Clubhouse, Grill Restaurant, pickleball and tennis courts, golf course and any other wonderful hiding place we can find. Just pluck one and return it to the Grill by March 14, 2019.
You will also find hidden boxes of chocolates anywhere from the golf course, to the tennis and pickleball courts, Pro Shop, Grill, Clubhouse, CATC or other fun hiding places around Quail Creek.
Please remember to be a good neighbor when finding the hearts and remove everything from the trees/bushes and please only take one so all may enjoy the fun!
This event is sponsored by the Quail Creek Board of Directors and Chef Aris and staff.