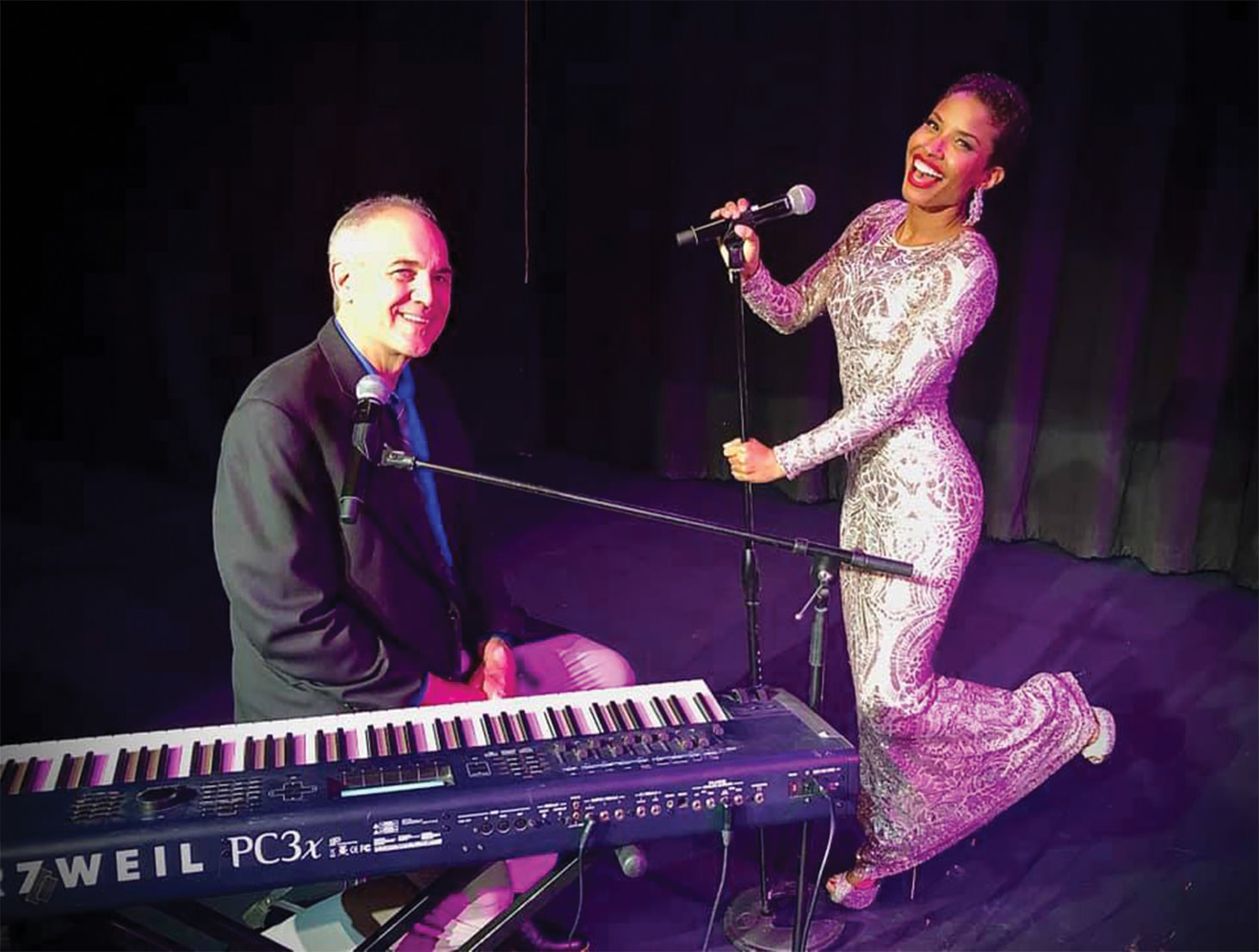 Nancy Planck, Member Services, and Crystal Stark
We reopened the Madera Clubhouse Crystal Ballroom with three shows starring Tucson's own Crystal Stark. She entertained us with everything from Ella Fitzgerald, Donna Summers, Aretha Franklin, Whitney Houston, and finished with Tina Turner's "The Best."
Crystal posted this on Facebook:
"Yesterday marked my first indoor concert in eight months! The second photo shows the new concert normal.
"Huge thank you to Quail Creek for providing a safe indoor environment for live music again. All patrons were masked and brought in to be seated five minutes before the performance began. We performed three, 65-minute shows with time in-between each show to disinfect the ballroom for the next set of patrons.
"Did I feel safe? Yes.
"Was it a lot of singing? Yes.
"Was I exhausted after? Yes.
"Was it worth it? Yes!
"The patrons were ecstatic to be able to attend a live concert safely, and Khris Dodge and I were elated to have a live audience to perform for.
"Looking forward to the day when these extra precautions aren't needed, but I'm grateful to find a way to navigate forward through this unprecedented time."