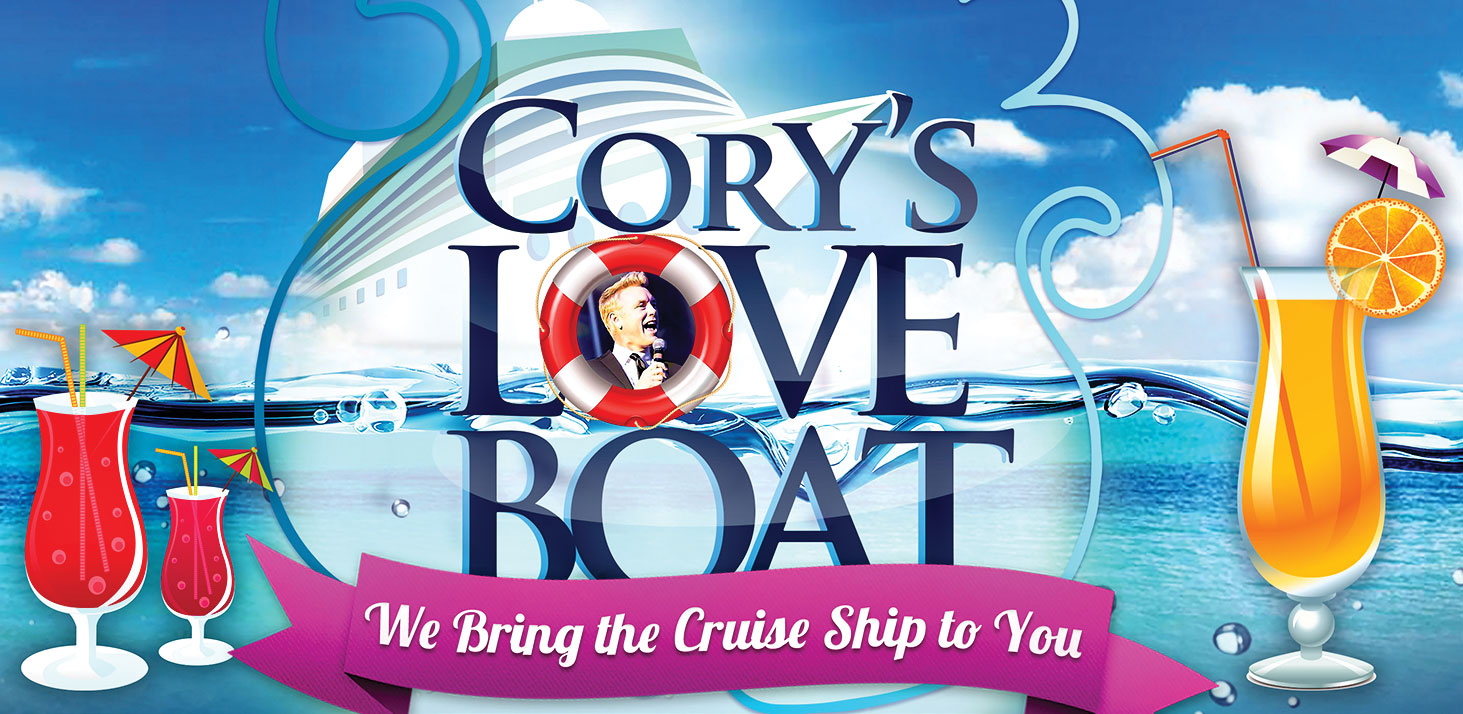 Cory's Love Boat – We bring the cruise ship to you – starring Cory McCloskey will be presented Friday, July 22, 2016, at 7:00 p.m. in the Madera Clubhouse ballroom with a cash bar opening at  6:30 p.m.
Ticket price is $20.
We've created an all new show where you can keep your land legs while still enjoying the best of cruise ship style entertainment. FOX10 Arizona Morning's own Cory McCloskey and TAD Management have teamed up to bring the ship to you (the show at least) in Cory's Love Boat!
One of the best parts of an exceptional cruise vacation is always the live entertainment aboard ship. At the end of a long day of sunbathing, pool time and off-ship excursions, passengers gather in floating showrooms across the oceans to watch one of any number of varied performers such as jugglers, magicians, comedians, singers and dancers—just to name a few.
Cory's Love Boat presents an old school variety show with all the charming fun and musings of Arizona personality Cory McCloskey while featuring some of the best acts you can see on the best cruise ships in the world.
Astounding performances are presented by:
Eric Giliam (world renowned magician/illusionist)
and Nicholas Gallardo (Saluting the greatest falsetto performers of our time like Eddie Holman, The Stylistics, Frankie Valli and The Platters)!
On any given night you will see Cory and his guests present a minimum of four diverse acts all backed by a sensational live band.
All sales final (no refunds or exchanges)
Watch the What's Happening for ticket sales date.