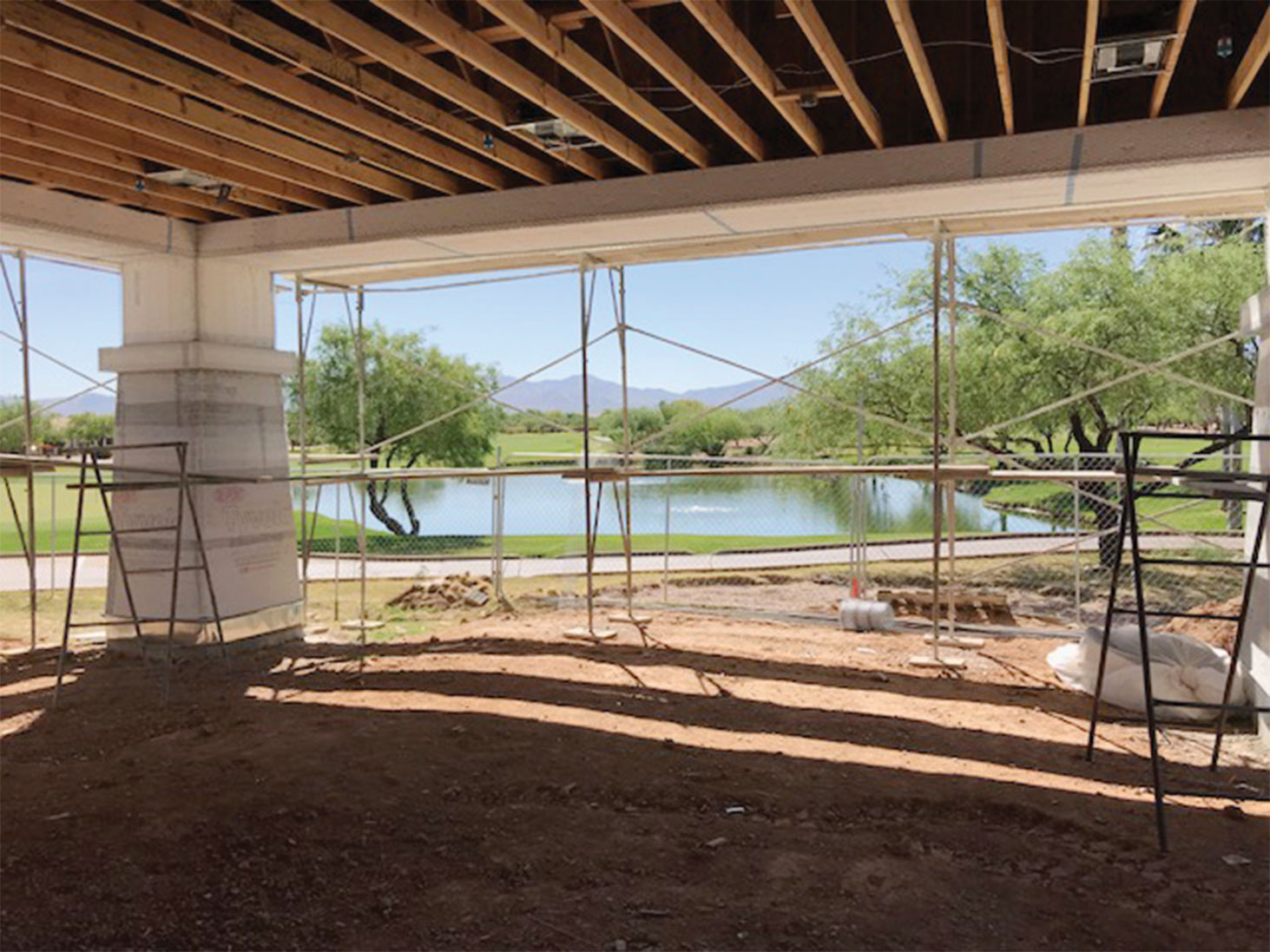 Construction progress continues on a major expansion of Quail Creek's beautiful restaurant facilities. With framing, electrical and plumbing complete, construction crews are in the process of installing drywall. The next phase will be adding stucco to the exterior of the building.
Upon completion, the restaurant renovation and expansion will feature a U-shaped bar, additional seating in the indoor dining room and outdoor patio area and boardroom.
The renovations will add approximately 4,000 sq. ft. of additional space, including 2,318 sq. ft. of air-conditioned space. The Grill will have new furnishings, floors, wall and ceiling materials and elements and new decorative lighting. The new U-shaped bar will have seating for 15 guests.
Indoor dining areas will have new tables and booths and will be able to accommodate 193 people with 80 seats in the Oasis Lounge Bar.
A board room with a fireplace will be available for private parties up to ten people. The 1,740 sq. ft. expanded outdoor covered patio area will have an additional 50 seats with magnificent views of the golf course.
"The new entry and host area will be more open and inviting. Materials used throughout will create a lighter, brighter atmosphere," says Carissa Thompson, Design Director, Kimberly Timmons Interiors. "The new U-shaped bar will be the focal point of the space, with liquor displays, flanking wine displays along with two sizable wall-mounted TVs."
During the renovations, The Grill is closed with full restaurant and bar services available at the Madera Clubhouse. The new facility is expected to open in the summer of 2018.