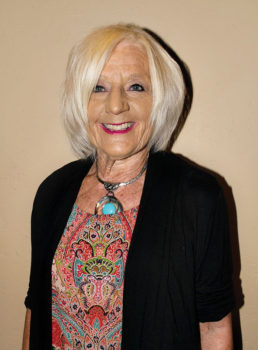 Diane Quinn
The Women of Quail Creek (TWOQC) hosted a program on November 13 focusing on women who changed the world from 1851 to present times. Sharon Rezac Andersen, a Green Valley resident, presented actual speeches of Sojourner Truth, Susan B. Anthony, Eleanor Roosevelt, Rosa Parks and Wilma Mankiller. In unison those assembled read the words of Judy Chicago. Sharon shared her belief that through Women's Studies we learn about our unsung heroes and how they advanced women's lived experiences.
Sharon Rezac Andersen is retired as former director of the University of North Dakota International Centre and studies, where she spent the majority of her professional life academically working with international students, Fulbright scholar, and study abroad programs. She is the author of the Burden of Knowing that details her study abroad in Nicaragua and has been published numerous times in BookWomen and other periodicals.
The meeting was enthusiastically received by the audience. Sharon remarked about her appreciation for being in the company of like-minded women and her pleasure upon learning of TWOQC's efforts to support the education of women. She generously contributed her speaker's honorarium to the club's Scholarship Committee.