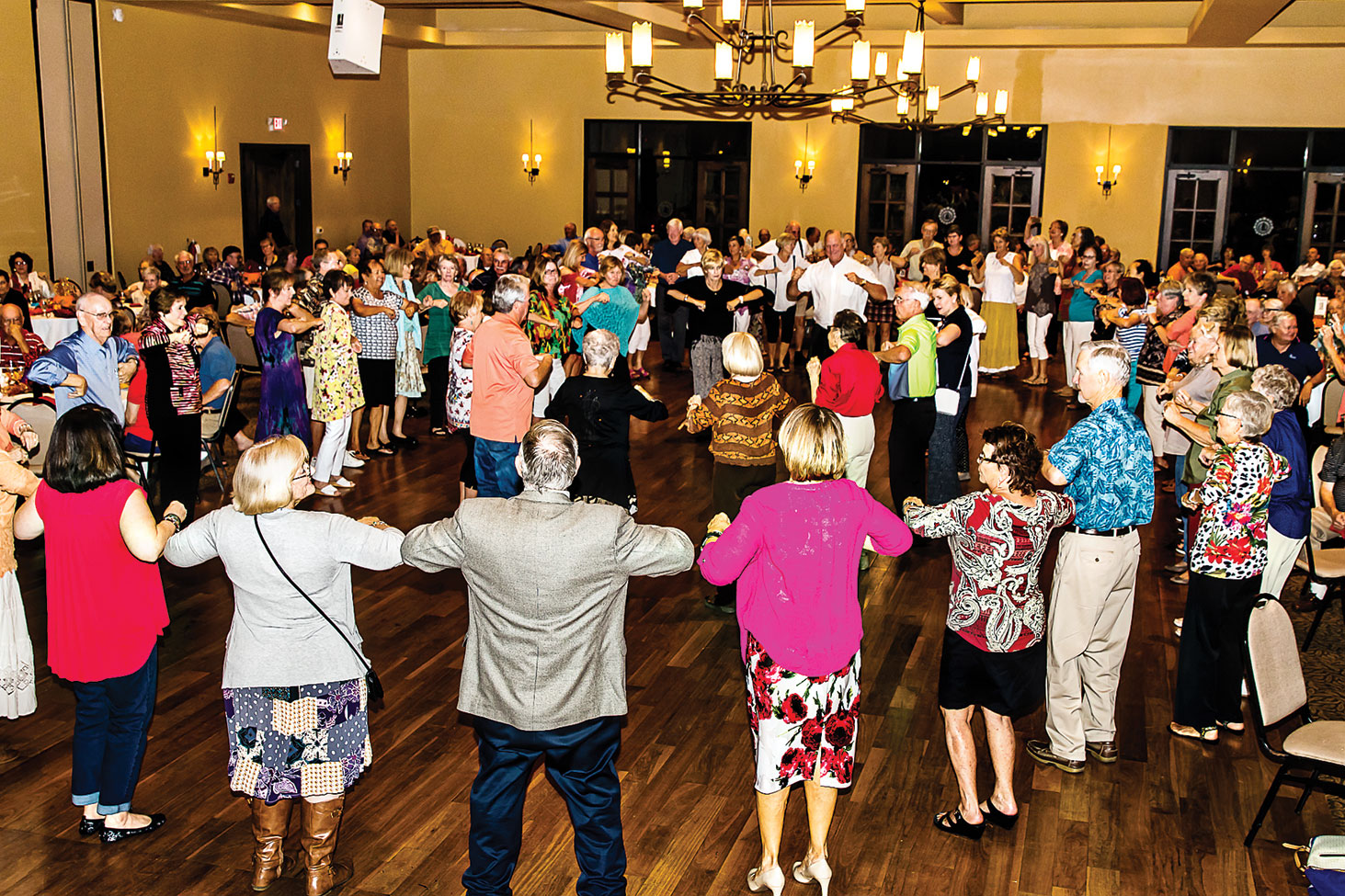 JoAnn Haberer
The Women of Quail Creek are once again bringing Oktoberfest to Quail Creek and you won't want to miss it. This year will be even bigger and crazier, with more dancing, more entertainment and more chances for you to enjoy the fun, music and unique flavors of this iconic German festival. Oktoberfest is the primary fundraising event for TWOQC Scholarship Committee which provides scholarships to young women in our area. At least four scholarships will be awarded to high school students who are headed to community college or trade programs as well as to adult women who are going back to school to learn a new skill.
The 2018 Oktoberfest will offer something for everyone. Like to dance? We'll start the evening with a rousing chicken dance, followed by polka and line dancing. If you're a little rusty in your polka skills, take heart! A short polka class will be offered, as well as quick instruction for a special line dance that will pair nicely with the oom-pah music from the crowd-pleasing Bouncing Czechs band.
Do you like a good brewski or Hofbrau Haus-style food? Then purchase a special TWOQC quail logo pilsner glass ($8) and your first fill-up of German-style beer is free. Your ticket ($30) provides you with a dinner of brats, German potato salad, pretzels and yummy apple strudel for dessert. In addition to the music, dancing and an all-around good time, there will be plenty of chances to win great prizes. Bring your checkbook as over 30 gift baskets will be raffled, as well as the ever-popular 50/50 cash raffle and even a silent auction for more great prizes.
Finally, as if all this wasn't enough, the TWOQC Scholarship Committee is putting together a zany skit called, Handsome and Girdle. Need I say more? You simply must see it to believe it.
The fun starts on Sunday, October 14 at 5:30 p.m. in the Madera Clubhouse Ballroom. Tickets will be sold for a spot at an assigned table so if you want to sit with friends, buy your tickets soon. Tickets go on sale beginning September 7. Watch the What's Happening for specific ticket sales dates and times.