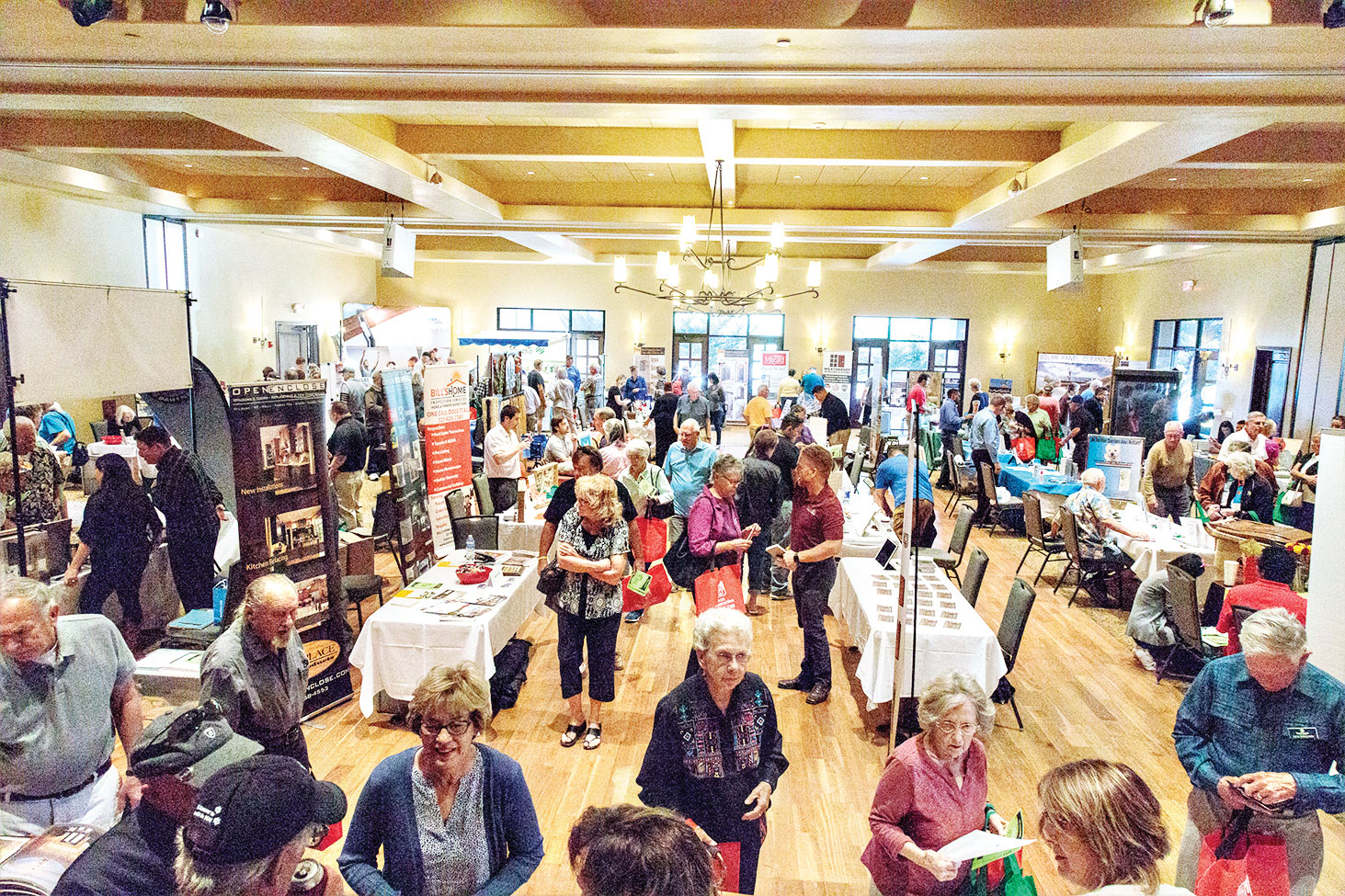 For home improvement or repairs, insurance providers, custom painting and many other offerings, mark your calendars now for the Quail Creek Business Expo on Saturday, February 2 from 10:00 a.m. to 2:00 p.m. All areas of the Madera Clubhouse and parts of the parking lot will be humming with the excitement of this always popular event. A special feature is the Travel Expo which will be held in the Silver Room.
Come and check out more than 60 vendors with the products and services we all need. From solar to wrought iron, from garage storage to floor coatings, from pest control to new golf carts, from homeowner to health insurance, all manner of goods, household and personal-related businesses will be present. Stay for lunch. Brats and all the fixings will be available for purchase beginning at 11:00 a.m. Green Valley's own radio station, KGVY, will broadcast live from the event throughout the day.
The Quail Creek Business Expo is sponsored by the Quail Creek Performing Arts Guild to benefit Quail Creek residents and the surrounding Green Valley and Sahuarita communities.
Come join friends and neighbors as you visit with these tried and true businesses that have received positive references from your Quail Creek neighbors.
Pictures of last year's event and additional info may be found at www.quailcreekpag.com.