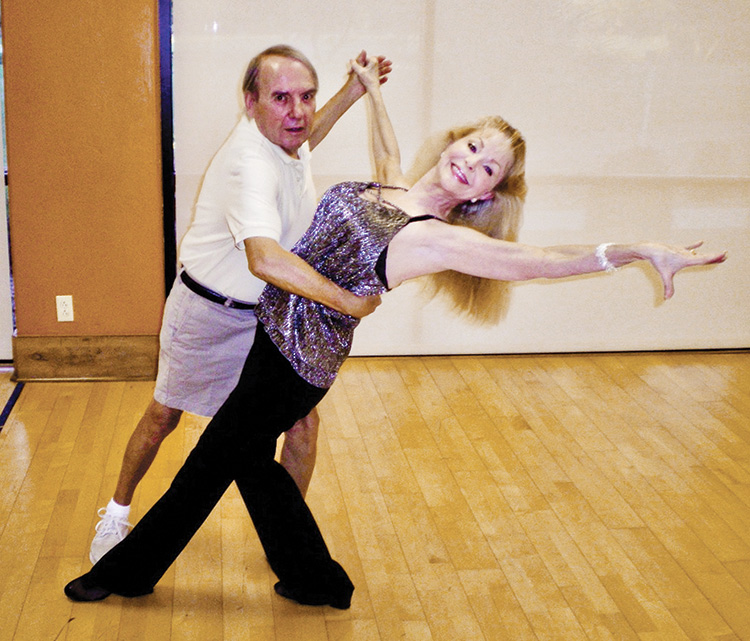 People of all ages take lessons for various reasons, including fun, exercise, social benefits and improved brain function.
Resident Pete Prairie's goal is to refresh his skills and surprise a lady friend at a dance in Florida this month. What a treat she is in for!
Book a Private Dance Lesson (one person or one couple) or a Semi-Private Lesson (two or more couples) with certified instructor, Kathi Bobillot.
Choose from: Ballroom (Foxtrot, Waltz, Tango); Latin (Salsa, ChaCha, Rumba, Samba, Mambo, Merengue); Swing (East Coast – Single Time and Triple Time, West Coast); Country (Texas 2 Step, 10 Step, Cowboy ChaCha) or Club Style (4 Count, Hustle, Nightclub 2 Step).
For more information, contact Kathi at [email protected], 520-777-7077 or www.2LeftFeat.com.