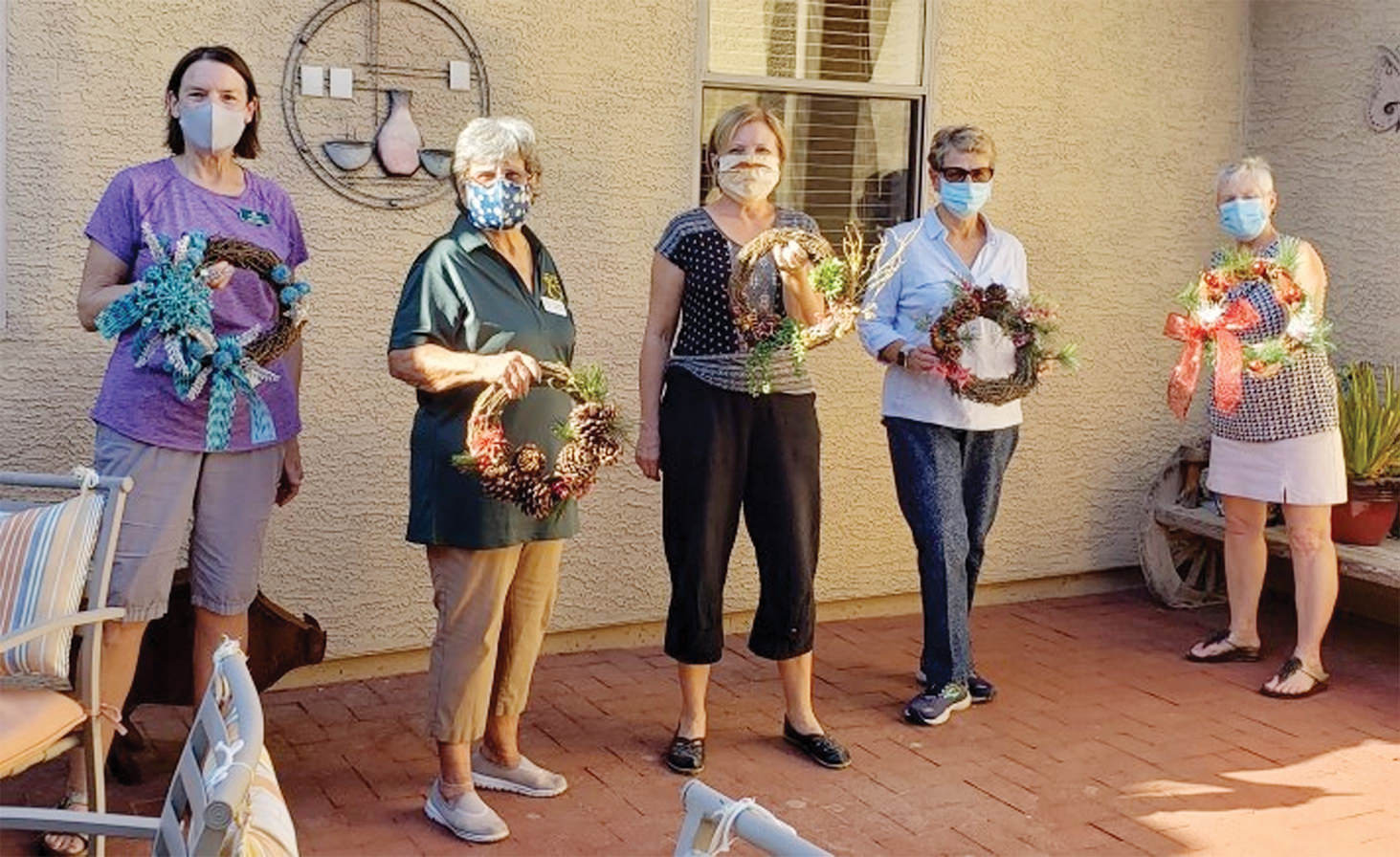 Diane Gordon, Director of Publicity, TWOQC
The Women of Quail Creek (TWOQC) held the first small group classes in November. Six women plus the presenter gathered outside on the patio to learn something new. A fun and educational time was had by all who attended.
On Nov. 12, Ann Nease demonstrated how to recycle the corks from all the bottles of wine we're drinking during this Pandemic. The wine corks turned into trees and pumpkins with the help of a little hot glue. They could be stacked so that the name of the various wineries showed in the design. Jewels, snowflakes, and other decorations helped to make the pumpkin or tree pop.
Bobbi Gordon and the women constructed holiday wreaths using grapevines. Pine cones, ribbons, bells, berries, and twigs embellished the wreaths. No two were alike.
For those interested in the life cycle of the saguaro, Eileen Sykora talked about the natural history of the Sonoran Desert. She gave a lot of information about the long-living saguaro. It was very enlightening.
TWOQC's program committee has more of these small group sessions planned for December and January. Stay tuned.