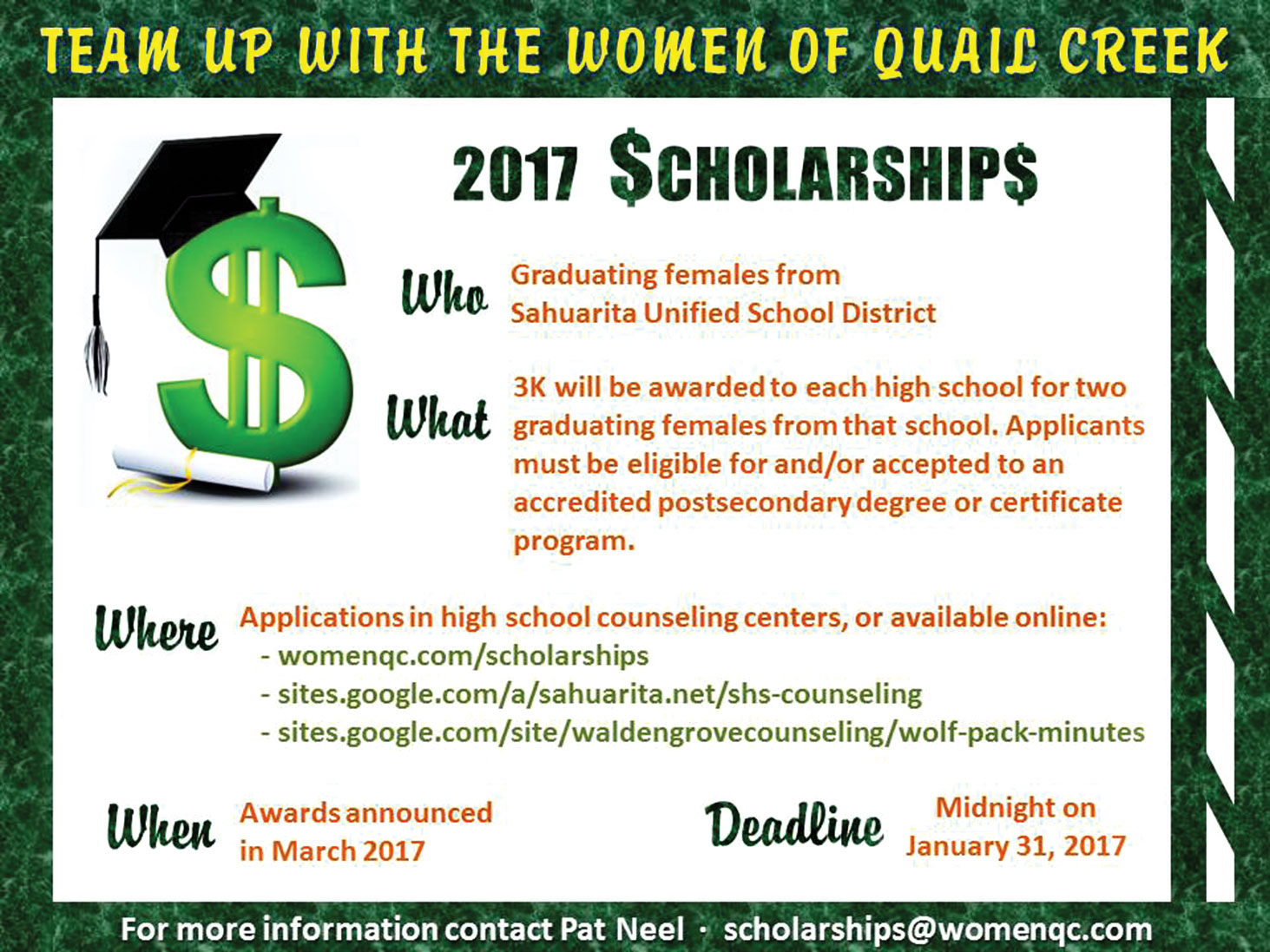 Do you know a graduating female student in the Sahuarita Unified School District? She may be eligible to receive one or more of four scholarships that will be awarded by The Women of Quail Creek (TWOQC) in March of 2017.
Scholarships are given to female students from both Sahuarita High School and Walden Grove High School. There will be one $1000 scholarship and one $2000 scholarship awarded to graduating females at each high school. Scholarships will be awarded to graduates eligible for and/or accepted to an accredited postsecondary degree or certificate program.
Applications are due January 31, 2017 by midnight. Applications for these scholarships are now available through each high school counseling center or online at https://sites.google.com/a/sahuarita.net/shs-counseling or https://sites.google.com/site/waldengrovecounseling/wolf-pack-minutes/
For further information contact scholarships@womenqc.com.