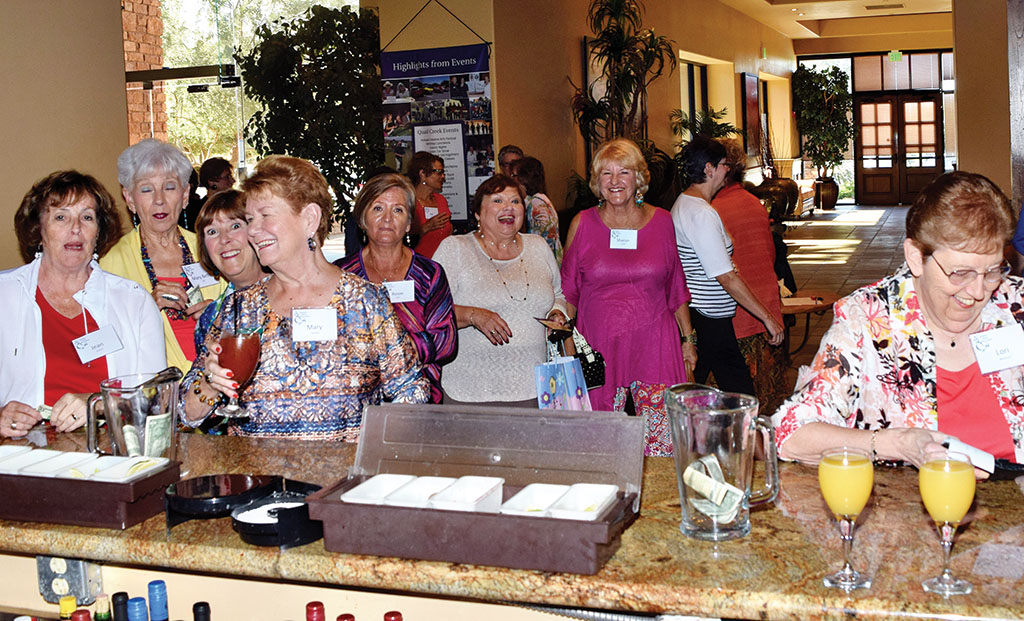 Janice Pell
The October Membership Appreciation Brunch for The Women of Quail Creek was a festive occasion with over 225 ladies attending. On a lovely autumn day the women enjoyed a convivial celebration of the club with good food, good company and musical entertainment. The ballroom sparkled in fall colors thanks to Sandi Beach and her decorating team.
Amber Norgaard and Sabra Faulk's performance wowed the crowd with varied musical selections ranging from I Am Woman to God Bless America. Singer/songwriter Amber also entertained the ladies with interesting stories about the origins of the songs, making them more meaningful. As befitting for a women's club, many of the selections had been specifically chosen to appeal to women. From pop to honky-tonk and ballads, the multi-talented duo performed it all.
Each October TWOQC honors its membership by hosting an appreciation brunch. Members are invited to attend at no cost as one of the benefits of belonging to the club. For more photos of the event and information on the club, visit the website at womenqc.com.