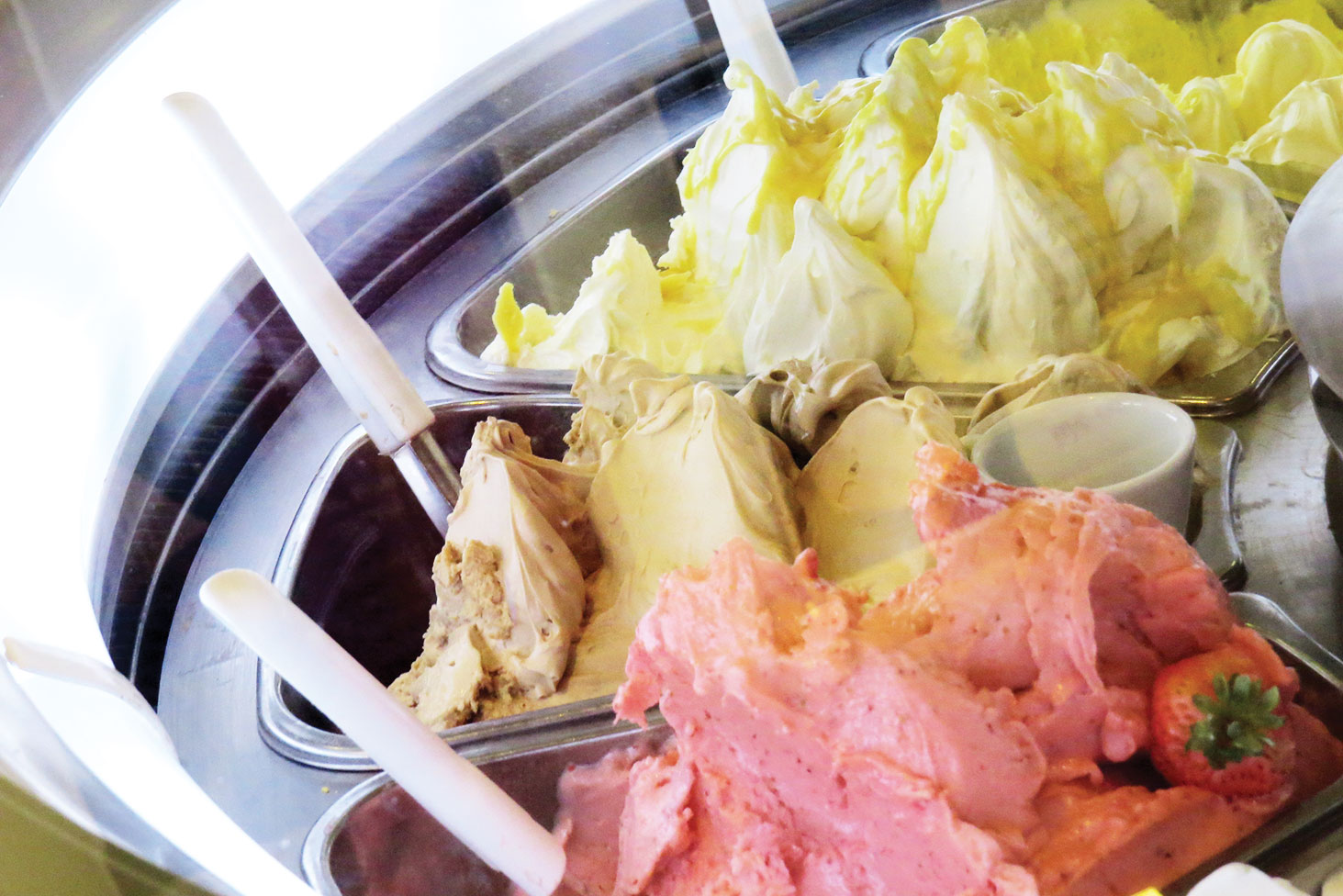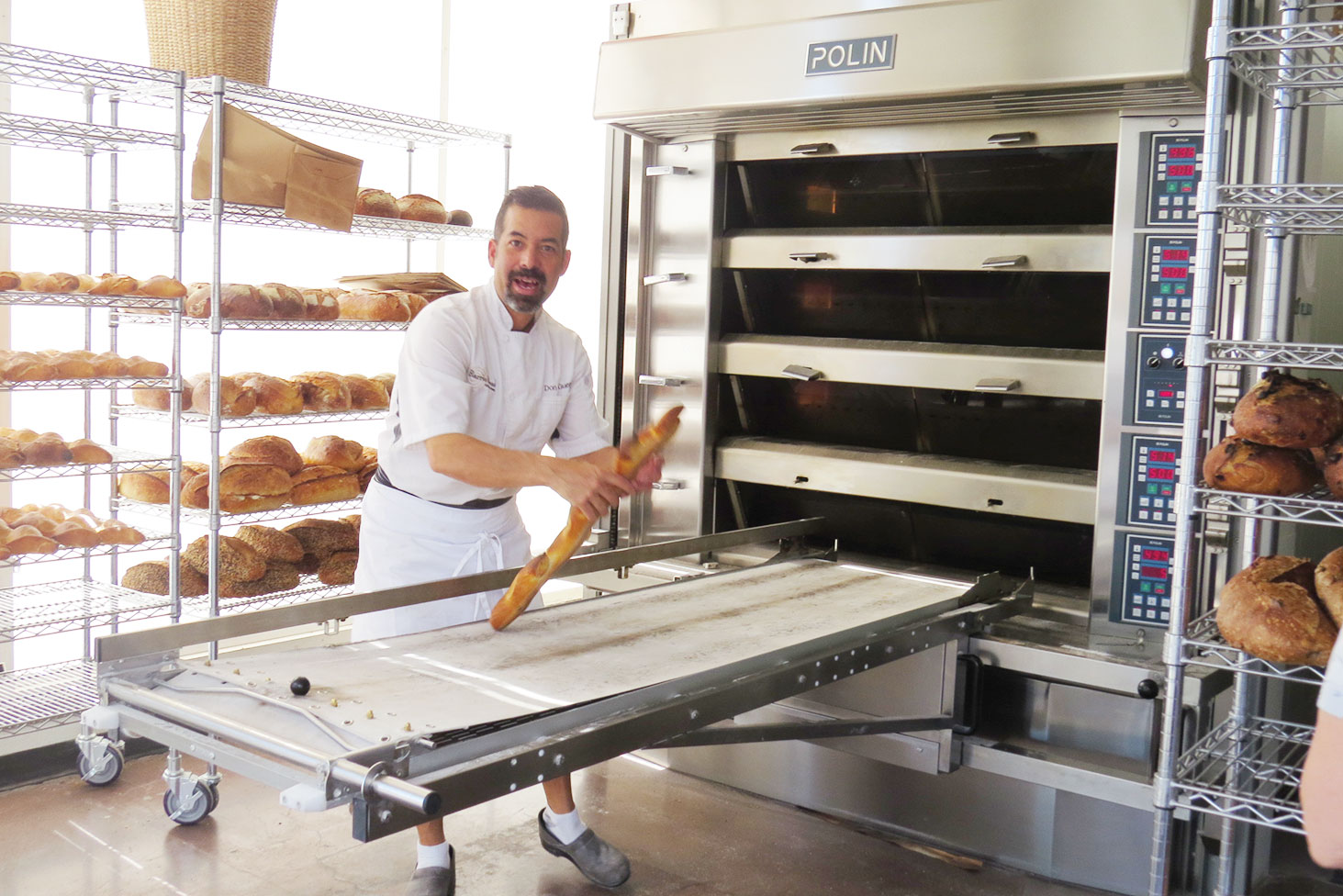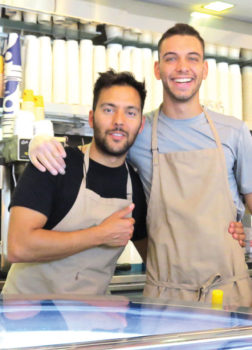 Joyce Clark
TRIPS educational day tours once again celebrated entrepreneurship in Tucson on November 14. The group began the tour day by learning about the history and process of making Italian gelato at Pistachio Gelato on Campbell Ave. Elio Sottoscritto and his partners were extremely enthusiastic hosts as they emphasized the healthy ingredients used in their gelato. With more than a dozen different flavors to choose from, Quail Creek participants enjoyed tasting products freshly made on-the-spot.
By popular demand, once again we visited the Sonoran Glass School on 18th St. where anyone can spark their creative spirit by taking a glass class. As usual, everyone was entranced by the blown glass demonstration in the hot shop and also a Christmas ornament demo in the flame shop. The warm shop, equipped to produce kiln-fired projects, offers classes year round. On December 3 the Winter Open House offered handmade glass gifts for public sale and a free glassblowing demo.
Now hungry tour participants met at the Bisbee Breakfast Club on Broadway Boulevard where one can enjoy breakfast items all day. After the chosen salads, sandwiches and gourmet burgers were eagerly consumed, the group followed the aroma of fresh baked bread to the rear of the building where baker Don Guerra has been producing his signature sourdough artisan breads for seven years at Barrio Bread. Did you know that Arizona is a significant wheat-growing state? However, until recently most of this crop was grown only for export to Asia. As a result of Don's efforts, government grants have enabled Tucson grain farmers to grow different varieties of wheat in the Tucson area. Barrio Bread's flours are now 60% locally sourced and Don hopes to reach 100% sourcing in the near future. This entrepreneur, who baked bread in his garage for six years before opening on Broadway Boulevard, emphasized that efficiency is key in growing a business today as well as in the past. As we watched Don's protégé proof cranberry-walnut loaves, he explained his continual "tweaking" the bread-making process. If you plan to visit Barrio Bread bakery, be warned that after 2:00 p.m. there will be little left on the shelves.