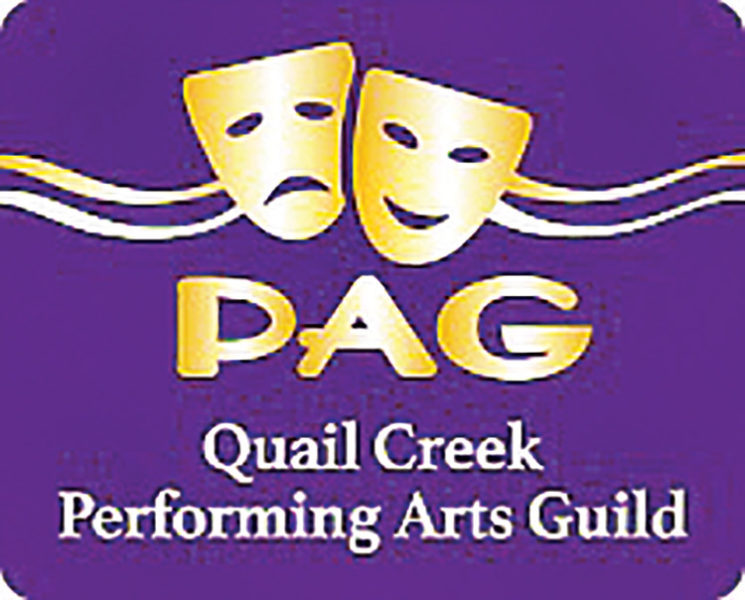 Davey Jones
When you start with a Neil Simon script, it will always be fun and exciting to work with. Your own Quail Creek Performing Arts Guild is set to present Rumors on Thursday, Friday, and Saturday, April 9, 10,  and 11, on stage in the Crystal Ballroom. Ten of your friends and neighbors have been having their own fun rehearsing this outrageous play.
The first week of ticket sales saw 277 sold seats at cabaret-style tables of up to eight; not surprising, since they are just $17.50 each. By the time this Crossing is sent out, tickets can be purchased by contacting Davey Jones at 520-399-4222 (cash or check), or in the Clubhouse Lobby from 8 to 11 a.m., on Saturday, March 14.
The set for this affair is going to be the most elaborate constructed by PAG since the building was completed in 2005, and will be our 41st production.