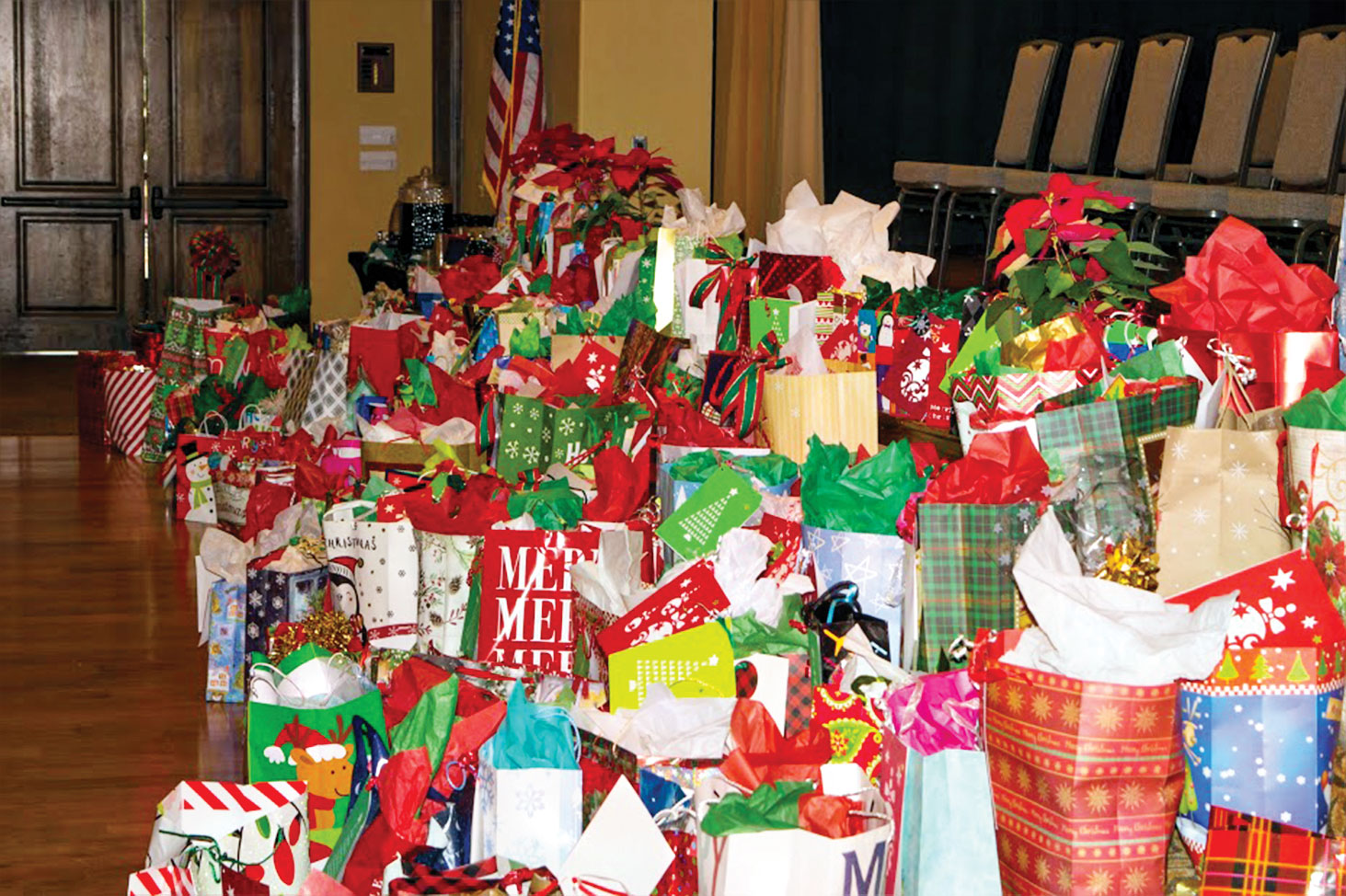 JoAnn Haberer
As part of a growing tradition, The Women of Quail Creek once again sponsored a holiday gift drive for Youth on Their Own (YOTO). The Tucson-based organization assists middle- to high-school age kids who are homeless, through no fault of their own, to stay in school and graduate.
The Women of Quail Creek committed to providing every YOTO middle school student (boys and girls age 11-14) with a holiday bag containing a gift card and an assortment of small gifts chosen to remind them that people in their community care about them and are supporting their efforts to remain in school.
The club also collected gifts for high school students, including cozy blankets they can take with them no matter where they might be and gift cards to spend on something fun to brighten their holidays.
All the accumulated holiday gifts were on display at the Women of Quail Creek's annual holiday luncheon on December 10.
Pat Neel, TWOQC President said, "We love doing this every year. It's gratifying to see our club members join in on such an outpouring of support for YOTO students."