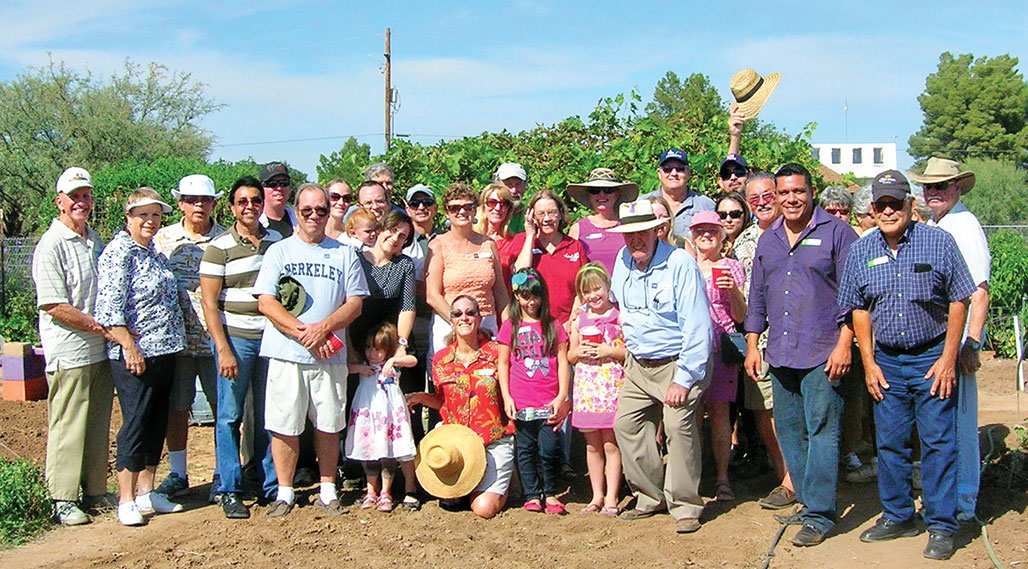 Ron and Vicki Sullivan
The Allen J. Ogden Community Gardeners in Sahuarita celebrated the garden's 31st anniversary on Sunday, October 26 during the annual harvest potluck.
Quail Creek was well represented. George Stone and Vicki and Ron Sullivan hosted the anniversary celebration. Special guests included Gil and Kathy Lusk.
Kudos to chefs Dennis Allen and Hal Tokuyama. Also enjoying the festivities were Carol Allen, Mike and Candy Allen, Roger and Janice Boe, Kathy Hackling, John and Patty Kozma, Walt and Dorene Sims and Steve Teichner. Photo by Ron Sullivan.