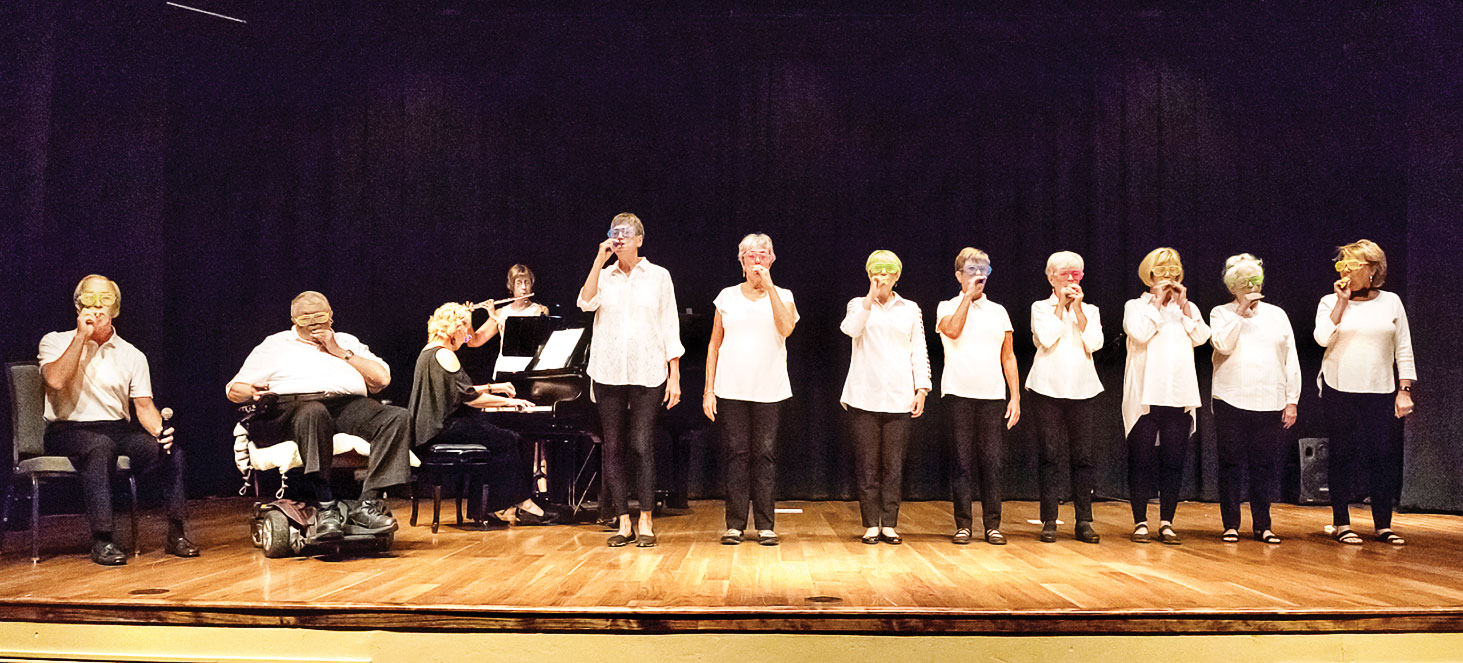 Davey Jones, VP of PAG
Quail Creek's own Performing Arts Guild (PAG) presented the first (annual?) Quail Creek Has Talent Show on August 10 in the Crystal Ballroom. Boy, oh boy, did we see some very talented performers. PAG had two ideas in mind when this concept was first thought of. One was to "give back" to QC residents for their unwavering support of PAG since its formation back in 2003. The ticket price could not be beaten; that's because there was no charge! As a result, we far exceeded the two hundred seats set at tables of ten each. While there were at least three hundred in the Ballroom for this spectacular event, the exact number is not to be mentioned since it was possibly more than allowed. A raucous crowd constantly showed their delight with the 17 different acts.
That brings us to the other reason for the show, to find talent "hidden" in QC that had not previously been part of PAG. Wow! The audience was treated to some extraordinary singers, musicians and comedy acts, living up to the name of the show. Hopefully, they will all continue as part of our ongoing efforts to entertain QC residents.
Our show Mistress of Ceremonies, Dodie Prescott, now turns her attention to the upcoming PAG Christmas Show and Dinner. This has been a QC favorite for years and will continue with 25 tables of ten for three nights, December 6, 7 and 8. So, mark your calendars and arrange with friends to be first in line for tickets. The exact date of ticket sales has yet to be set. But remember this is the show where your friends and neighbors perform and work behind the scenes. Watch What's Happening messages for details coming soon. Here is an amazing statistic: this will be the 37th show your own PAG has presented.
That brings up another message. Contact Dodie if you wish to perform or assist with this show as usher, ticket sales (manager and assistants), set construction and so much more. Her number is 520-528-7211 and she can also be reached at [email protected]
The PAG mission has always been to provide a great night of entertainment.