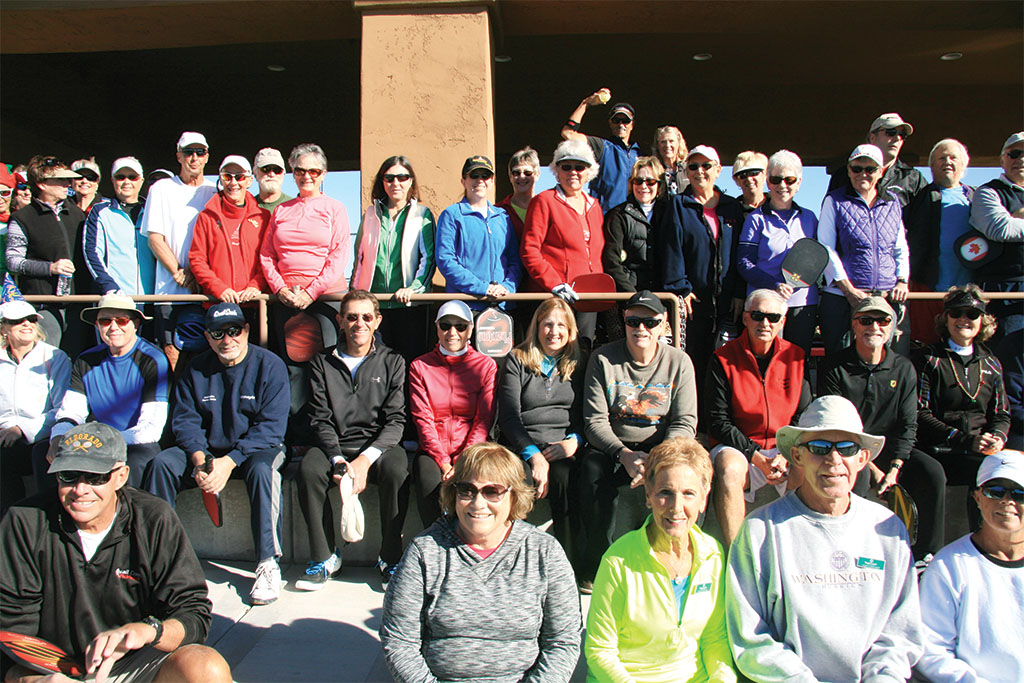 Jo-Anna Kikel
The Quail Creek Pickleball Club celebrated its second Birthday Bash December 16. Over 75 members gathered at the courts for a scramble, food, drink and friendship.
Club members are excited about the many activities planned for the season. Upcoming tournaments include a Giant Round Robin, our third annual Play Day with SaddleBrooke Ranch and the Green Valley Senior Games which the club will host for the third year in a row.
The club offers beginner and intermediate lessons to its members. Open play for members takes place every morning and afternoon Men's, Women's and Mixed Doubles are played on rotating Wednesdays. For information on membership, send an email  to qcpickleballclub@gmail.com or visit the club's website at  http://www.qcpickleball.org/. Membership forms can also be picked up at the Madera Clubhouse.
An Introduction to Pickleball – January 24
The Quail Creek Pickleball Club invites Quail Creek residents to attend an introductory session on the exciting sport of Pickleball! Hot chocolate and cookies will be served while you watch demonstrations and learn how the game is played. You will then have an opportunity to get out on the courts and try it out. Please wear tennis shoes and bring water; paddles and balls will be provided. Those who want to get out on the court and play must be registered in advance by sending an email to qcpickleballclub@gmail.com.