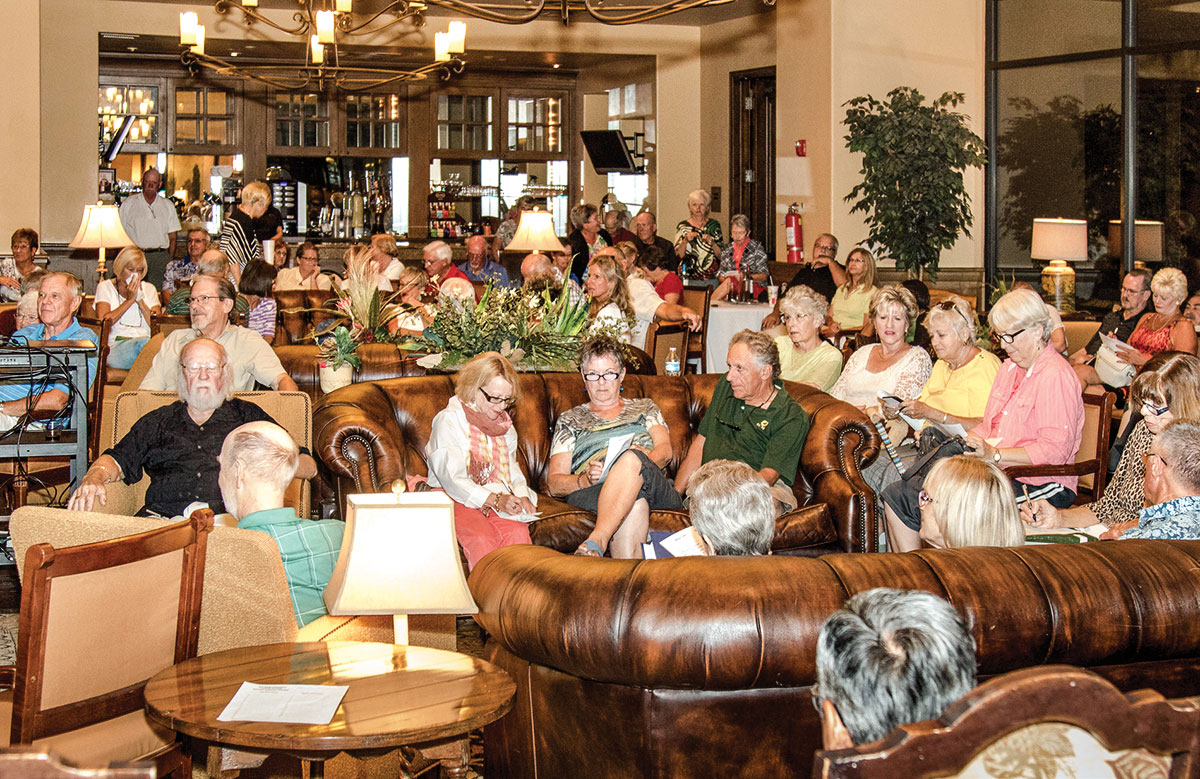 Free music, trivia and fun at the Madera Clubhouse Coffee Lounge
It was so popular the first time, we're doing it again! It's the Quail Creek Performing Arts Guild's Musical Trivia Night. We're calling it Name That Tune and we bet you can name many of the great songs you'll hear.
There will be tunes from the big band era, rock 'n roll, musical theater and more. If you missed the first Musical Trivia Night in May, don't miss out on the fun this time.
Here's when and where you can test your musical knowledge while having some laughs with your friends and neighbors:
Wednesday, August 31 at 7:00 p.m.
Madera Clubhouse Copper (Coffee) Lounge
Free Admission – Cash Bar
Quail Creek enthusiastically supports PAG shows, so we're saying thank you by offering you this evening of fun. Come as a team or come by yourself. Either way, you'll leave humming a happy tune.
PAG is an activity open exclusively to Quail Creek residents. We are your friends and neighbors and we welcome you to join us and participate onstage, backstage, making costumes, building sets, finding props, selling tickets, working on the technical aspects, ushering or simply attending as an audience member.
See you on August 31 at 7:00 p.m!