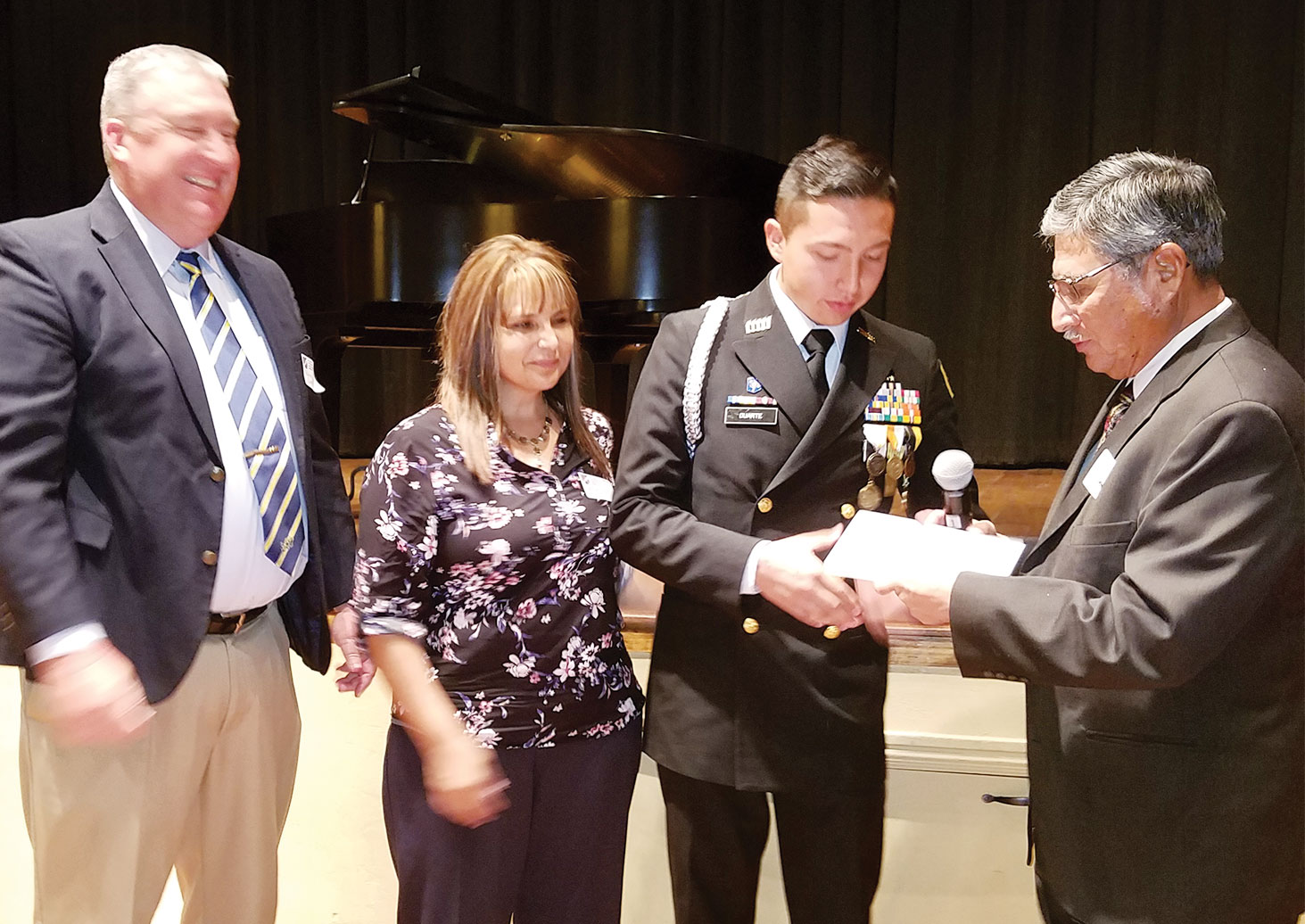 Peggy McGee
The Green Valley Chapter Military Officers Association of America (MOAA) awarded an unprecedented four scholarships to JROTC students from three local high schools. The money was raised with a combination of Chapter member donations and grants.
Cadet Commander Roman Duarte, a graduating senior from Walden Grove High School, was a member of the Naval JROTC program. His $1500 scholarship will be used at the University of Arizona where he will major in either Criminal Justice or History. He will participate in Naval ROTC in college and plans to earn a commission and serve in the Marine Corps after graduation.
Graduating from Nogales High School after spending four years in the Air Force JROTC was Captain Marshall Morgan. He will be heading to Arizona State University where he will major in Environmental Studies. After college he plans to go to law school to study environmental law. He was awarded a $1500 scholarship.
Two closely matched cadets participated in the Army JROTC at Rio Rico High School for four years. Captain Gustavo Soto will be studying Mechanical Engineering at the University of Arizona. Captain Pedro Ruiz, III will first attend Pima Community College to complete the requisite courses and then attend Arizona State University to obtain a degree in Criminal Justice/Criminology. Each received a $1000 scholarship.