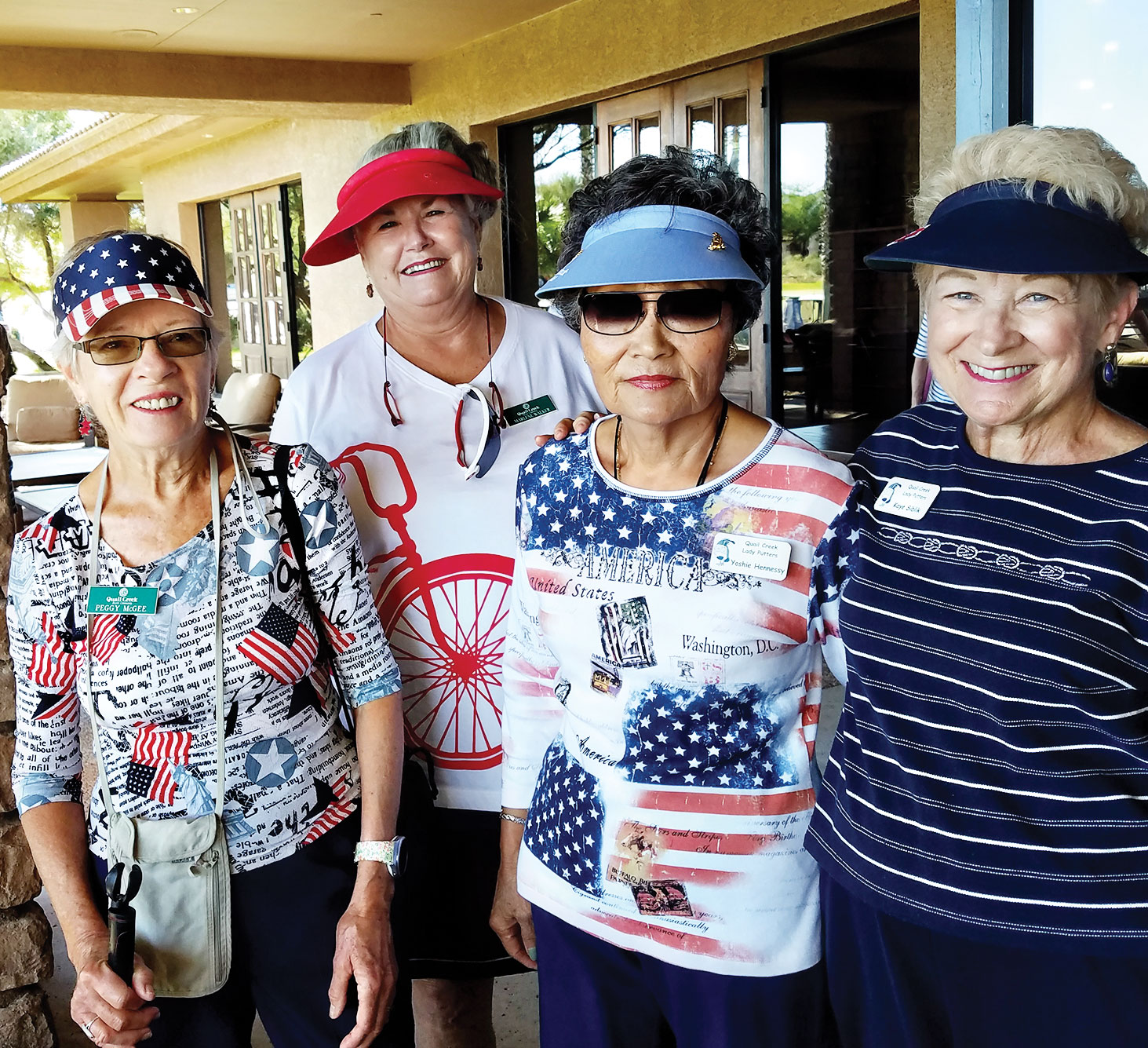 Peggy McGee
The mornings are cooler and the numbers are growing as the Lady Putters meet each Wednesday for fun and laughter on the putting green. The club welcomes back the winter residents and invites new comers to join them. This group is a great way to make new friends. All one needs is a putter, one ball and $1 (no coins please).
Check in time is 9:30 a.m. and putting begins promptly at 10:00 a.m. During high season, putting takes approximately 1 ¼ hours. Many go to the clubhouse afterward to catch up on news. Interested ladies may try out the club twice before making a commitment, though most decide to join on the spot. Annual dues are $15 a year.
For returning Putters, it is now time to pay your 2018 dues by check to QCLP for $15. Final deadline to pay 2018 dues is Wednesday, January 31, 2018.
For more information about the Putters, please visit the website at quailcreekputters.com.