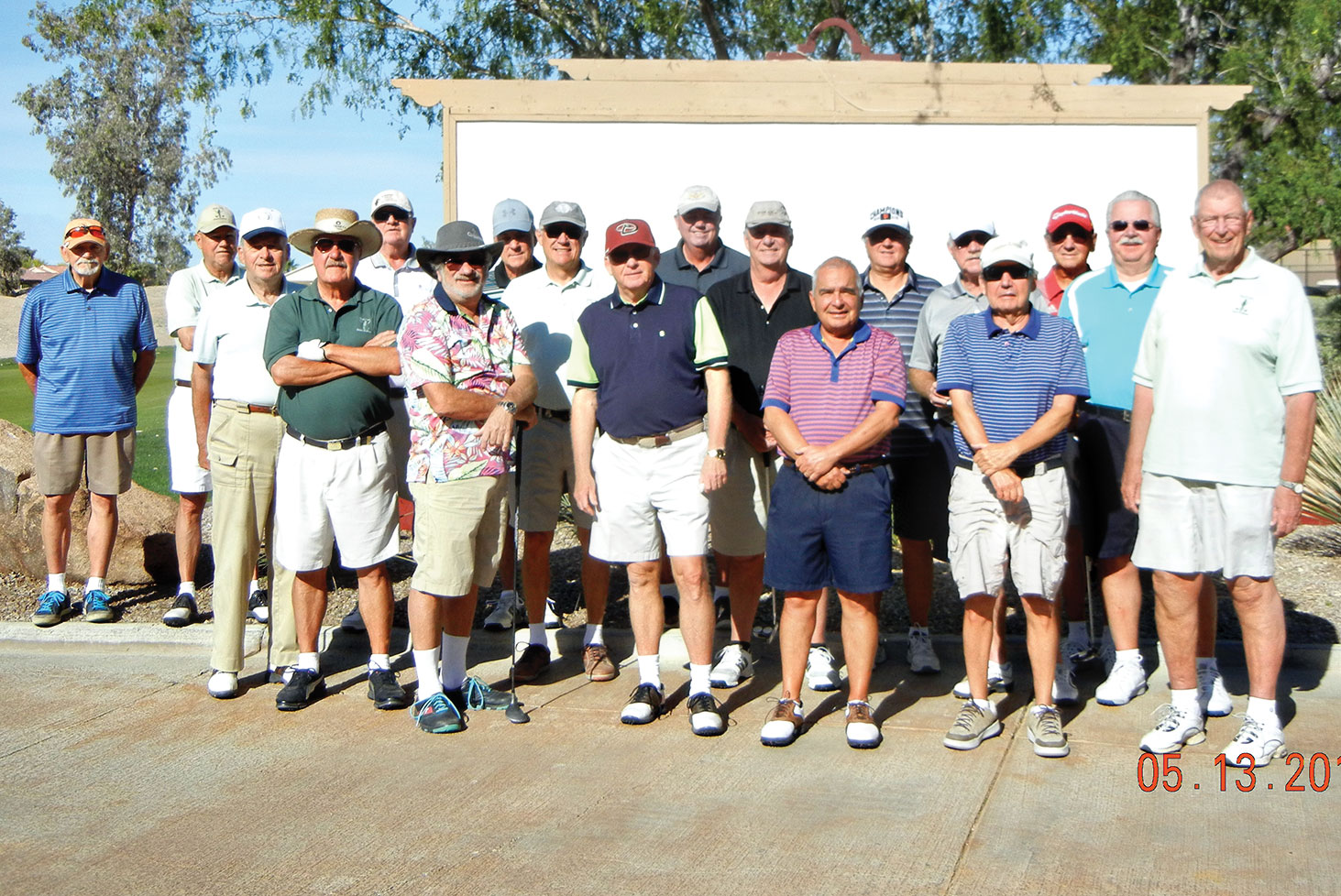 Wally Ueberschar
On Wednesday, May 13 twenty-one Desert Duffers took the opportunity to play the Mission Royal Golf Course in Casa Grande. The course was great; a soft breeze and with most of their winter residents gone, the course was mostly the Desert Duffers.
After golf at the Mission Royal Course we headed over to the Francisco Grande Hotel and Golf Resort in Casa Grande. There we had lunch, refreshments and dinner. The next morning after breakfast the Duffers played another round of golf. The course was in good condition but still a challenge when the wind picked up. Everyone had a great time; the food and service at the Francisco Grande was excellent.
We all would like to thank Bill Trefethen for organizing a most wonderful trip. Thanks, Bill.