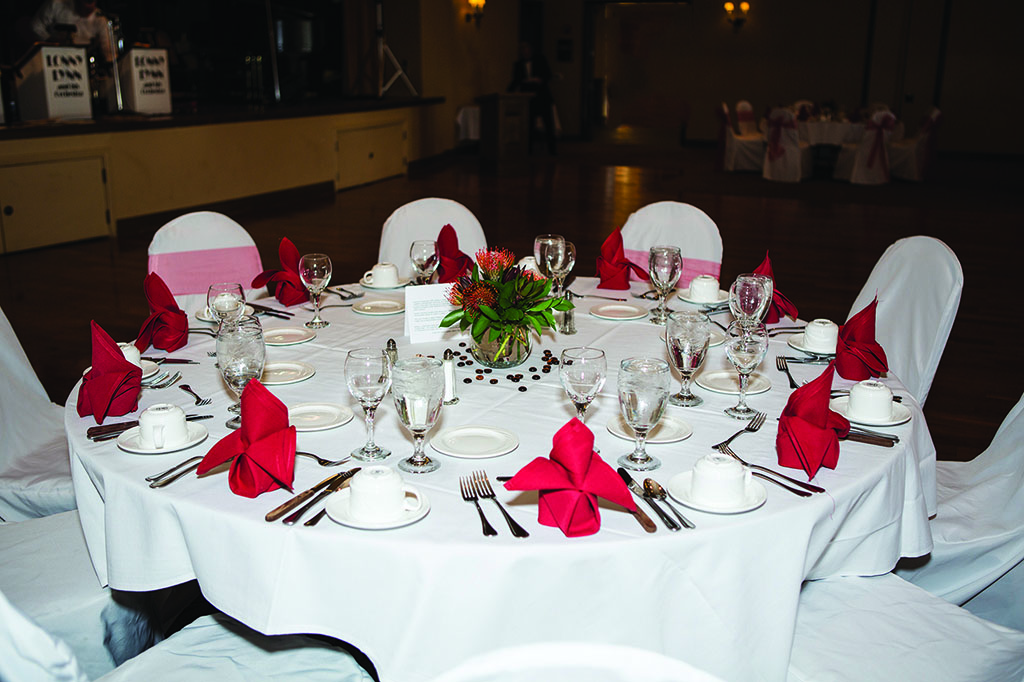 Dodie Prescott
The first Quail Creek Ballroom Dance Club dinner/dance is scheduled in the Crystal Ballroom on Wednesday, December 16. The chandeliers will be sparkling, the tables will be decorated and the Tom Patrick Band will be playing at 5:30 p.m. Dancing will continue for an hour before a delicious dinner is served for our enjoyment. What a wonderful way to spend a pre-Christmas evening with friends.
Dinner will be at the La Capilla De La Bolsa Restaurant in Madrid, Spain, highlighting the talents of Chef Cabrera and his staff. The meal begins with a salad of micro greens with a citrus-thyme dressing followed by a choice of grilled beef tenderloin or duck confit. Dinner concludes with a crema catalana (the original crème brule). The band returns after dinner to play wonderful dance selections for members and guests until 9:30 p.m.
If you would like to be part of this elegant evening and are not already a member of the club, please contact Membership Chair Justine Lewis at 399-4646 or azjust@cox.net by December 2 for reservations. The Ballroom Dance Club has three or four dance memberships available and non-member guests are always welcome to attend these events.
For more information about the club, visit the website at http://quailcreekballroomdance.com.